Jewish Communities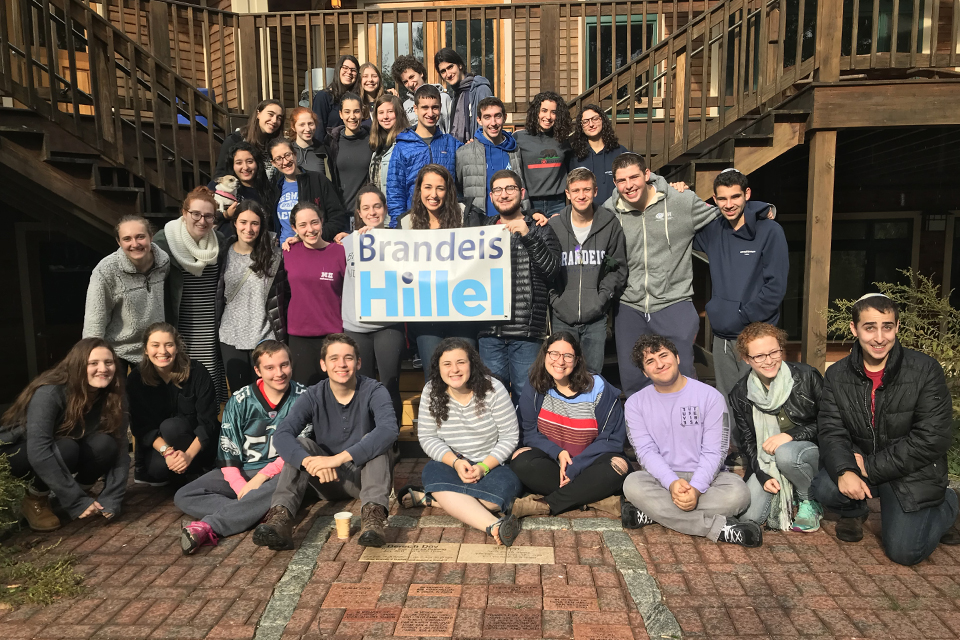 Jewish life at Brandeis is vibrant and diverse, supporting students interested in prayer, Jewish study, cultural and social events, Israel, and more. Hillel is the umbrella for much of Jewish life on campus with a dedicated staff, an active student board and many engaged club group leaders and members. One of the easiest ways to get involved with Hillel or any of its sub-communities is by attending a weekly Shabbat dinner, which occurs every Friday night of the school year in Upper Sherman.
A diverse array of Jewish denominations are represented on campus, and these groups come together for prayer and holiday celebrations, as well as for social events and with the broader community. There are also Jewish students at Brandeis who do not worship or practice within these groups and instead choose to observe their Judaism in a unique, individual manner. Hillel activities are open to all students. The following list includes the practicing Jewish denominational groups and their weekly worship information:
In addition to weekly services, Hillel hosts services for the High Holy Days, including Conservative, Orthodox and Reform services, as well as meals and additional opportunities for Jewish learning during this time of year. Services are led collaboratively by rabbis and students, and are attended by students, faculty, staff, and local community members. For some, High Holiday services and meals are their main connection to Jewish ritual practice; all levels of observance are welcome.