Tauber News
Congratulations to this year's Tauber Institute Graduate Research Award recipients!
Yair Bar Zuri
Christiana Botticello
Kelsey Davis
Golan Moskowitz
Benjamin Steiner
Kendra Yarbor
For more information, visit our Research Grants page.
The Tauber Institute Presents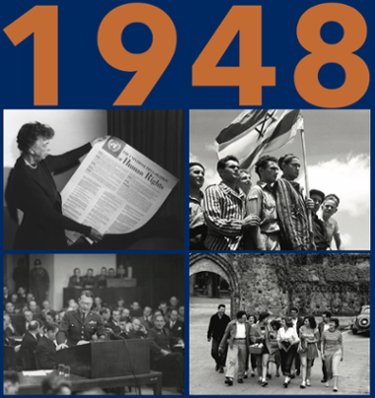 Seeking Social Justice: American Jews and the Quest for Equality and Civil Rights
70 Years of Brandeis University
Thursday, April 19, 2018 | Hassenfeld Conference Center | 7pm
A round-table discussion with
Ron Liebowitz
       President, Brandeis University
Stephen Whitfield PhD '72
       Max Richter Professor Emeritus of American Civilization,
       Brandeis University
Jonathan Sarna '75, MA '75
       Joseph H. and Belle R. Braun Professor of American Jewish
       History, Brandeis University
Deborah Dash Moore '67
       Frederick G.L. Huetwell Professor of History,
       University of Michigan

Free and open to the public. Light refreshments will be served. 
Co-sponsored by the Bernard G. and Rhoda G. Sarnat Center, International Center for Ethics, Justice and Public Life, Center for German and European Studies, and Leibniz Institute for Jewish History and Culture - Simon Dubnow
---
ABOUT THE TAUBER INSTITUTE
The Tauber Institute is devoted to the study of modern European Jewish history, thought, culture and society. It has a special interest in studying the Holocaust and its aftermath within the context of modern European intellectual, political and social history.
The institute is organized on a multidisciplinary basis with the participation of scholars in Jewish studies, history, philosophy, political science, sociology, literature and other disciplines.
The institute was founded in 1980 as a result of a major benefaction by Dr. Laszlo N. Tauber and is named in honor of his parents.