Tauber News
Congratulations to this year's Tauber Institute Graduate Research Award recipients!
Maham Ayaz - "Development of Citizenship and Nationality in Israel, in Law and Society"
Yair Bar Zuri - "Micha Yosef Berdiczewsky, Yosef Chaim Brenner and Aharon David Gordon"
Benjamin Steiner - "Ketubot of the Bevis Marks Synagogue"
For more information, visit our Research Grants page.
56th Rawidowicz Lecture
On Wednesday, November 13, 2019, the Tauber Institute will host Professor Michael (Buzzy) Fishbane, Ph.D. '71, to deliver the 56th Annual Simon Rawidowicz Lecture, "Natural Supernaturalism: Themes of Mystic Light and Despair in the Poetry of Chaim Nahman Bialik." Professor Fishbane is the Nathan Cummings Distinguished Service Professor of Jewish Studies at the University of Chicago. The event will be held in Rapaporte Treasure Hall at 7:30 pm.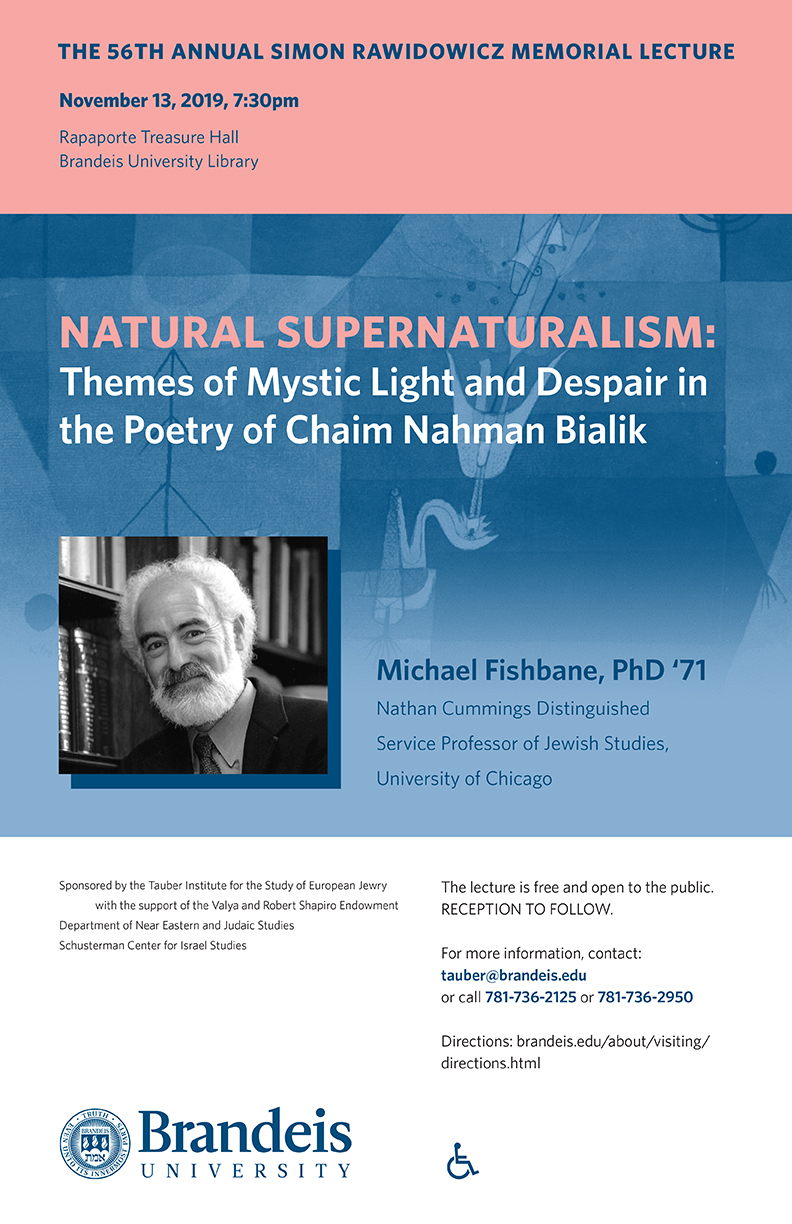 ---
ABOUT THE TAUBER INSTITUTE
The Tauber Institute is devoted to the study of modern European Jewish history, thought, culture and society. It has a special interest in studying the Holocaust and its aftermath within the context of modern European intellectual, political and social history. The institute is organized on a multidisciplinary basis with the participation of scholars in Jewish studies, history, philosophy, political science, sociology, literature and other disciplines. The institute was founded in 1980 as a result of a major benefaction by Dr. Laszlo N. Tauber and is named in honor of his parents.