The Pure Element of Time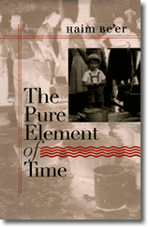 A rich autobiographical novel of the sentimental education of one of modern Israel's foremost literary talents.
Published in 1998 as "Havalim," "The Pure Element of Time" is a rich and evocative autobiographical novel about a writer's development. With his keen eye and opulent writing style, Haim Be'er turns the story of his childhood and maturity into a complex and gripping work of art.