The Plough Woman: Records of the Pioneer Women of Palestine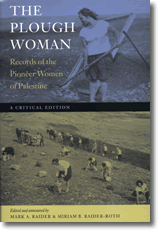 These memoirs of young Zionist women who emigrated to Palestine at the turn of the century offer an intimate look at life of a veritable frontier.
Memoirists discuss tensions in communal living and disclose the hardships of working and raising families in isolated agricultural colonies. Nonetheless, their narratives show them to be keenly motivated by the vision of creating a Jewish homeland, an egalitarian society that would foster and celebrate individual growth sustain family life, and provide a secure future for all.
First published in 1932 — and long out of print — this new, fully annotated edition includes biographies of the book's original contributors, photographs, glossaries of terms and places and a map of pre-state Israeli society. The editors' new introductory essays establish the historical, literary, and psychological context for the memoirs; discuss women in Zionist history; and focus on the work and family issues vexing these early pioneers.