Doctorate in Psychology (PhD)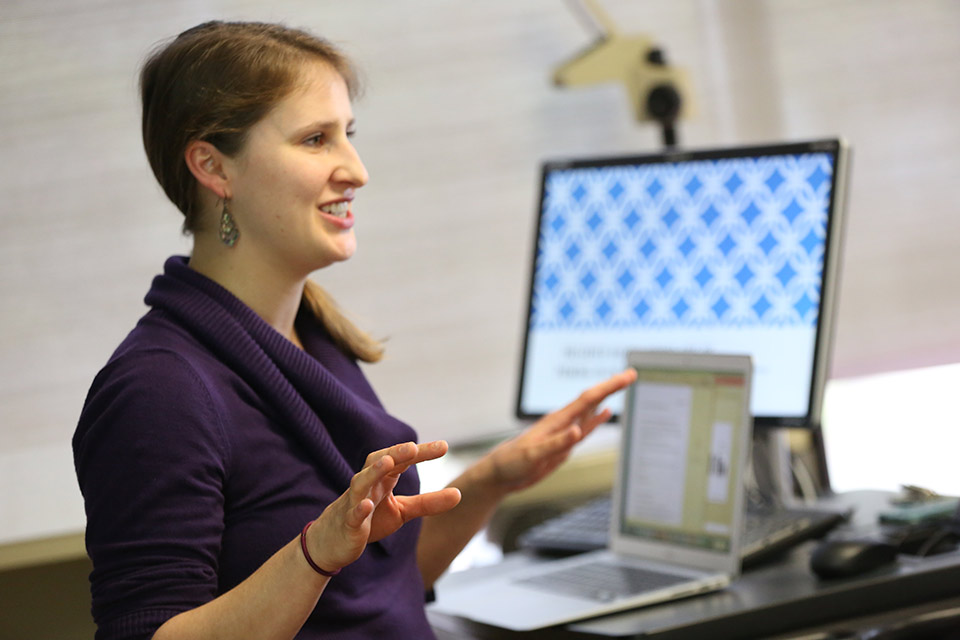 The competitive PhD program at Brandeis aims to produce exceptional teachers and researchers who will make important contributions to the field, whether in the academy or in the lab.
As a doctoral candidate, you will learn to teach. We believe that exposure to different professors' styles and presentations on teaching skills will provide invaluable preparation for future academic positions.
You will be encouraged attend the weekly Psychology Research Seminar, and you will serve as a teaching fellow. You may take advantage of the Boston Area Graduate Consortium and enroll in graduate courses at Boston College, Boston University or Tufts University.
Please note that Brandeis does not offer graduate programs in clinical psychology, counseling psychology or linguistics.
Why Brandeis?
The PhD program in psychology at Brandeis emphasizes both intense research and breadth of knowledge. We believe that a consideration of body, brain, social and developmental processes is essential to understanding human behavior. This approach is supported through two training grants: Brain, Body and Behavior, which promotes interaction between the psychological and biomedical domains, and Cognitive Aging in a Social Context, which applies a multidisciplinary lens to the study of aging from a life span developmental perspective. You may choose to specialize in one of these tracks. You may also focus on a particular area of research, such as face perception, motor control and spatial orientation, or social, cultural and affective neuroscience or another.
Your dissertation supervisor will be a leader in his or her field—from cortical-hippocampal interactions in learning to face perception and nonverbal communication, from learning and memory to motor control and spatial orientation, to name a few.
Our program has a favorable faculty-to-student ratio, enabling you to gain graduate training through an apprenticeship system in which you'll work in close collaboration with one or more faculty members.
You will be required to complete a rotation in a laboratory other than that of your primary advisor — something that is not featured in many other programs.
Careers and Alumni
Brandeis does not offer graduate training in clinical psychology or counseling, but rather prepares you for a career as an academic or a researcher. You will also be highly qualified for work in policy and health care.
Below are examples of placements of our recent PhD graduates:
Research analyst at the T1D Exchange, a non-profit Type 1 diabetes research group

Postdoctoral fellow, University of Toronto

Center for Emotional Intelligence, Yale University

Assistant professor of psychology, Bloomsburg University of Pennsylvania