Recent Alumni
Talya Kahan '13
Talya Kahan graduated with majors in Sociology and Politics and minors in SJSP and HSSP.  Since graduation, she was involved in a number of student organizations and initiatives dealing with issues ranging from poverty alleviation to ways of addressing the health and housing disparities of low-income Waltham residents. In the summer of 2011, Talya participated in the SJSP-affiliated Justice Brandeis Semester program "Civil Rights and Racial Justice in Mississippi." The group spent eight weeks in Mississippi uncovering and organizing thousands of records that documented the systematic ways in which segregation was upheld through various institutions, in support of an ongoing initiative spearheaded by the William Winter Institute for Racial Reconciliation, a leading restorative justice organization in the state. Soon after her graduation from Brandeis, Talya returned to Mississippi to work as a counselor at the Summer Youth Institute, which aims to provide high school students with leadership and community building tools to create change in their local communities, and formally joined the Winter Institute in August 2012, when she was hired as a Research Associate. In 2013, Talya then left for London where she received a Masters of Science (MSc.) in Human Rights from the Department of Sociology at the London School of Economics and Political Science. 
Molly Schneider '11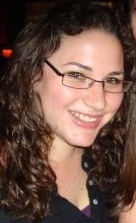 Molly Schneider graduated with a BA in Sociology with a double minor in the Social Justice and Social Policy Program, and African and Afro-American Studies. While at Brandeis, Molly worked with Community Change Inc., a non-profit in Boston and the only organization in Massachusetts to focus specifically on combating structural racism and creating awareness of white privilege. She also spent a summer engaging youth in racial reconciliation, community building, and leadership development at the William Winter Institute in Oxford, Mississippi.  In 2015, Molly received a Master's in Social Work from the University of Chicago's School of Social Service Administration.
"Through my work, I have started to look at racism through a different lens, have learned the importance of picking and choosing your battles and, above all, I have learned to have patience when dealing with people who view life differently than I do."
Annalyce Shufelt '10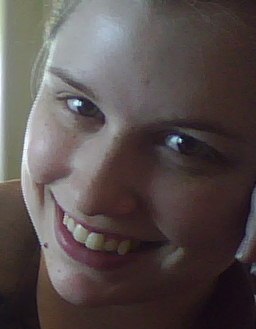 Annalyce Shufelt graduated with a double-major in politics and history, and a minor in the Social Justice and Social Policy Program. While at Brandeis, Annalyce served as a legislative intern in Massachusetts Senate President Therese Murray's constituent services office. Her responsibilities included working on Murray's active role in her district of Plymouth and Barnstable, revamping her website, creating a paper version of her newsletter and sending welcome letters to families who moved into the district. She would also accompany the senator to hearings and briefings, the summarizing them for Senator Murray.  In 2015, Annalyce received a JD from the University of Michigan Law School.
Sahar Massachi '11
Most friends of Sahar Massachi would be taken unaware by the fact that he's a Computer Science major, but the SJSP minor wouldn't surprise any of them. The founder and editor of campus publication InnermostParts.org, a gentleman, and a scholar, he spent the summer working for the Progressive Change Campaign Committee, recruiting support for a "Next Generation of Talent" initiative and plotting advocacy campaigns. Coming out of this internship, he has decided to seek a more holistic approach to organizing, a more balanced approach to life, and a more inspiring vision for the future.
Becky Sniderman '10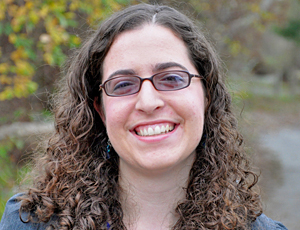 Becky Sniderman completed a double major in sociology and philosophy and minors in the Health: Science, Society, and Policy Program and the Social Justice and Social Policy Program.

During the summer of 2008, she worked as a development and communications intern at Alternatives for Community and Environment. ACE is located in Roxbury, Mass. and is a nonprofit organization focused on environmental justice within both the local Boston area and Massachusetts at large. ACE is a community-oriented organization that seeks to empower local residents to demand environmental justice based on everyone's right to a healthy, clean and productive environment.

In 2013 she began working at Facing History and Ourselves as the Development Coordinator for the New England region. Facing History is a non-profit that believes that education is the key to combating bigotry and nurturing democracy, here she was in charge of planning and executing local fundraising and community events.  Prior to working at Facing History, she was an Executive Assistant at Family Equality Council, an organization that works to ensure equality for families with parents who are lesbian, gay, bisexual, or transgender. During her time at Family Equality, in addition to providing administrative support to the Executive Office, she was also the Chair of the Diversity and Inclusion Committee and served as the Coordinator for the Internship Program.

In the summer of 2010 Becky was accepted into the prestigious Barbara Jordan Health Policy Scholar Program. She lived with 11 other recent graduates at Howard University and worked in Congresswoman Eleanor Holmes-Norton's office learning about legislation that addresses health care inequity. As an undergraduate, she served as the first Undergraduate Department Representative for the SJSP minor program.  She believes that this interdisciplinary minor is an excellent course of study for any Brandeis student and that the courses she took as part of the minor directly helped her pursue a career related to her passion for social justice and impacting the lives of others.