Germany After Angela Merkel: A Conversation About the Election Results
Monday, October 4, 2021
5:30-6:30pm Eastern Time, Atrium of
Mandel Humanities Center
In-person event, limited to Brandeis campus community
Refreshments will be served
No RSVP required
About the Event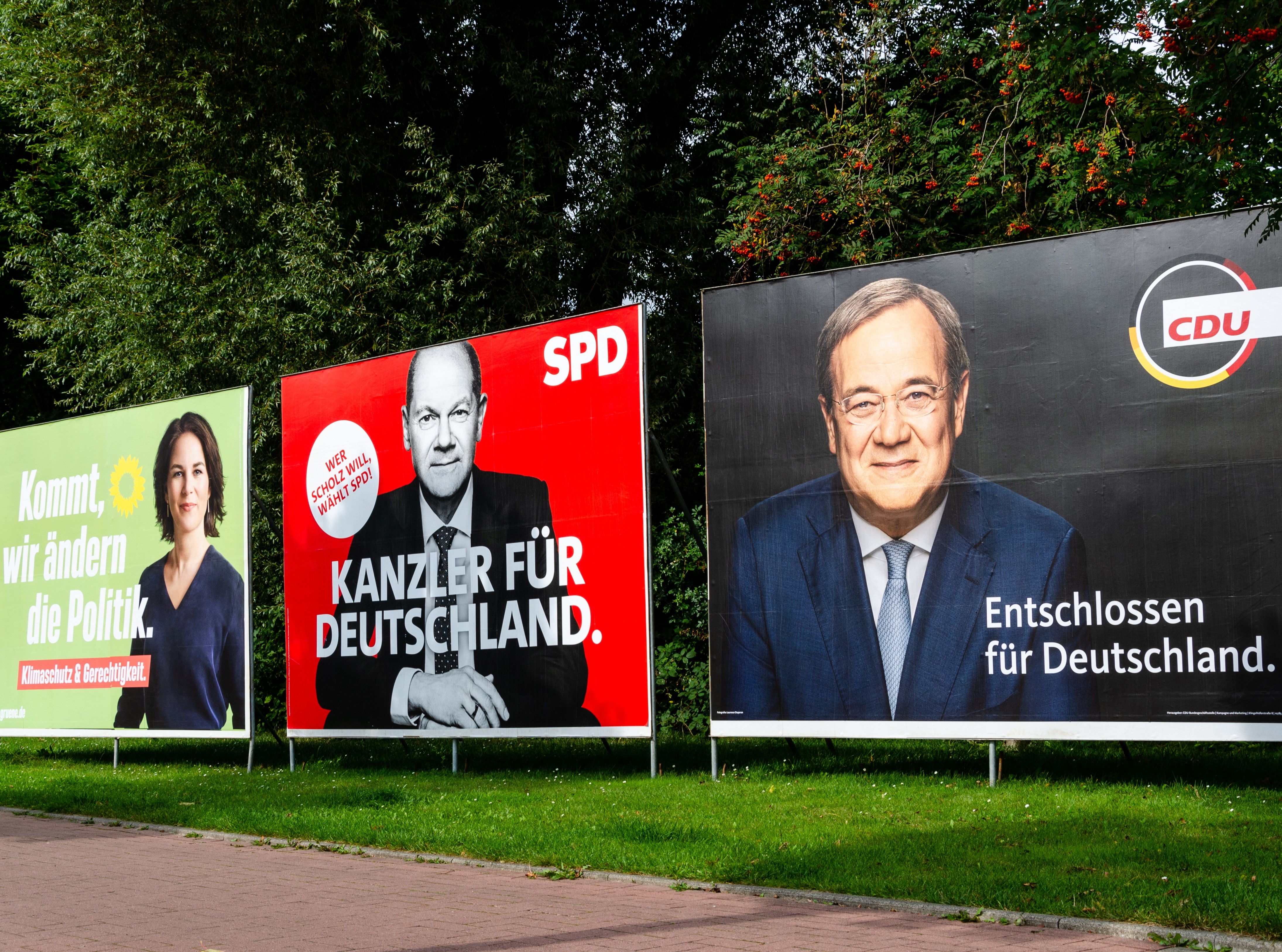 The federal election in Germany on September 26 has changed the country. After 16 years as Chancellor, Angela Merkel did not run again, and her party suffered a historic defeat at the polls. The Social Democrats (SPD) received the highest number of votes (25.7%), suggesting that their candidate Olaf Scholz (up to now Finance Minister in Angela Merkel's governing coalition), will succeed her as Chancellor. However, to get there his SPD must form a new coalition - and the most likely partners are the Greens (who had their best ever results with 14.8% of the vote) and the "Market Liberal" Free Democrats (FDP) who also got a slight lift in the votes (11.5%). That will not be easy. We asked faculty and students with an interest in Germany/Europe to help us understand the results and what this will mean for Germany, for Europe, and for transatlantic relations going forward. Come join the discussion!!
Panelists:
Lucy Goodhart, IGS and Politics
Steven Wilson, Politics
Lukas Ruser, Ph.D. student in NEJS/Schusterman Center for Israel Studies
Sabine von Mering, Director, CGES
Moderators:
Ben Dombrowski, 

IGS & History

'22
Hannah Bair, '24
Rebecca Spinner, '25
About the Panelists
Lucy Goodhart is a Lecturer in the Department of Politics and the program in International and Global Studies.  She loves research on how politics affects economic policy and has an article in the Quarterly Journal of Political Science on how coalition governments negotiate their different preferences over macro-economic policy.  Turning to contemporary European politics, Goodhart is interested in how established parties respond to the rise of populism and to the emergence of "new" political issues.
Lukas Ruser is a new NEJS doctoral student and a fellow at the Schusterman Center for Israel Studies. Being a Munich native (a "Münchner Kindl," as locals say), he received both his BA and MA degrees in History at Ludwig Maximilian University in Munich, Germany, and spent parts of his studies in Israel, at the Interdisciplinary Center Herzliya and Tel Aviv University. His research focuses on Modern German and Polish Jewish history and German-Israeli relations. Moreover, he is very interested in German foreign politics and completed a minor in Political Science.
Sabine von Mering, Ph.D. is Professor of German and Women's, Gender, and Sexuality Studies, a core faculty member in the Environmental Studies Program and the minor in Creative Arts for Social Transformation, and Director of the Center for German and European Studies (CGES) at Brandeis University. She has a co-edited volume forthcoming in 2022 entitled Antisemitism on Social Media (with Monika Hübscher, Routledge, 2022). She also co-edited Right-Wing Radicalism Today: Perspectives from Europe and the US (Routledge, 2013), Russian-Jewish Emigration after the Cold War: Perspectives from Germany, Israel, Canada, and the United States (2006), and International Green Politics (2002). She is a climate activist with 350Mass. 
Dr. Steven Lloyd Wilson is an assistant professor of politics at Brandeis University, project manager for the Varieties of Democracy Institute, and co-PI of the Digital Society Project. His research focuses on comparative democratization, cyber-security, and the effect of the Internet and social media on authoritarian regimes, particularly in the post-Soviet world.