PhD Students
Tamar Aizenberg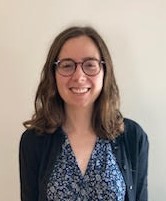 Tamar Aizenberg is a PhD student in Jewish Studies. Tamar's research focuses on the grandchildren of Holocaust survivors and the grandchildren of perpetrators. She examines how these sets of grandchildren have been taught to talk about and remember this history by their families and how they do so themselves as they grow older. In particular, Tamar analyzes how this memory was transmitted, compares the methods of transmission between the sets of grandchildren, and assesses the significance of the similarities and differences in the transmission. She holds a BA in History and Jewish Studies from Williams College.

Daniel Berman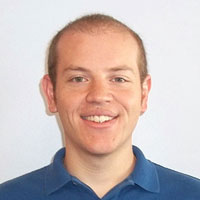 Dan's research interests include ancient Near Eastern religions & the development of biblical texts, especially the Pentateuch and Deuteronomistic History. Dan first became interested in biblical and ancient Near Eastern studies as  student at Cornell Univ. Upon earning his BA, he spent 6 months as a visiting student at the Hebrew Univ. of Jerusalem, after which he enrolled in Brandeis' MA program in Bible and Ancient Near East, and he is delighted to continue in the PhD program. A passionate foodie, Dan cooks for his friends as often as he can, and he enjoys ski trips with his family.
Justin Huguenin

Justin Huguenin is a doctoral student in Bible and Ancient Near East. His research interests focus on Canaanite and Mesopotamian mythology, particularly those dealing with netherworld cult and ritual. He also enjoys studying early biblical literature and seeks to understand its place within the larger Near Eastern milieu. Before enrolling in Brandeis' PhD program, he earned a BA in History at the Ohio State University and an MA in Near Eastern and Judaic Studies here at Brandeis.
Lingxuan Liang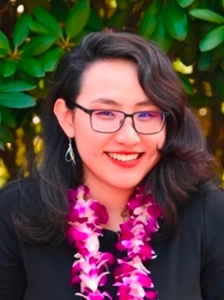 Lingxuan Liang is a PhD student in the Department of Near Eastern and Judaic Studies. Ling has received a BA in History with a minor in Jewish studies at Boston University and a dual MA in NEJS-WGS at Brandeis University. Her research interest lies in American Jewish history, Jewish identities, and the intersection of race and religion, especially the mutual reinforcement between antisemitism and racism in legal and social systems. In her free time, she enjoys drawing, gardening, and spending time with her friends at TBI Waltham. 
Anthony Lipscomb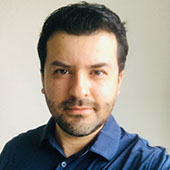 Anthony Lipscomb is a PhD student in Bible and Ancient Near East. His research interests include the formation of the Hebrew Bible, Ezekiel, the reception of biblical traditions in the Second Temple period, emotions in the Bible, and history of emotions. Prior to Brandeis, he completed an MA in Biblical Studies at Regent University and a ThM in Hebrew Bible at Trinity International University. He is happily married and a proud father of two awesome kiddos.
Jen Mabray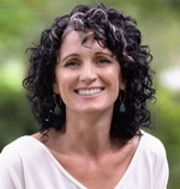 Jen Mabray is a Ph.D. student in the Department of Near Eastern & Judaic Studies and a fellow of the Schusterman Center for Israel Studies. She has earned a BA in History with a focus in American Foreign Policy with Israel, an MA in Jewish Studies from Washington University in St. Louis, and an MTS from Saint Louis University with a particular focus in Rabbinic literature. Jen's current research interests include the American experience in Jewish-Christian religious cultural exchanges and belonging in Israel, and intersections of Israeli culture and arts.
Stephen Naron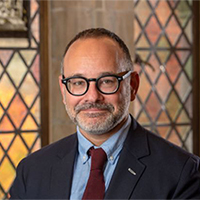 Stephen's research focus is Holocaust studies, with an emphasis on the impact of wartime and postwar testimony on Holocaust historiography and memory. He is particularly interested in the evolution of audiovisual testimony, and grassroots archival activism. Stephen has worked as an archivist/librarian since 2003, when he received his MSIS from the Univ. of Texas, Austin. He pursued a Magister in Jewish studies at the Freie Universitaet Berlin and history at the Zentrum fuer Antisemitismusforschung, TU. Stephen is currently the director of the Fortunoff Video Archive for Holocaust Testimonies.
Inbar Shifrin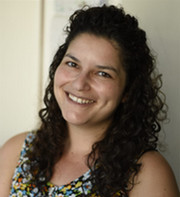 Inbar Shifrin is a PhD candidate in the musicology department and a fellow at the
Schusterman Center for Israel Studies. Her research focuses on the use of music in the
renewal of Jewish prayer in Israel. She received her BA and MA in musicology from the
Hebrew University in Jerusalem. Her MA thesis discussed the musical norms of a Reform
synagogue in Haifa During Covid-19.
Carey Slaeker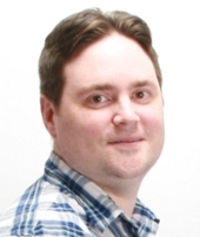 Carey
 received his MA from Brandeis in NeEJS, and his BA from the Univ. of Washington in Biblical and Ancient Near Eastern Studies, with a minor in Greek.
Carey
 is interested in the languages and cultures of the broader ancient Near East; in particular,
 in the composition of ancient literary texts, wherein scribes use particular literary tools for particular purposes. Currently, 
Carey
 is exploring the use of paronomasia in prophetic texts as a means of effectuating the divine and human will. 
He
 enjoys reading, writing, and spending time with family.
Maham K. Theisen

Maham, a fellow at the Schusterman Center for Israel Studies, is writing her dissertation on the legal history of Israel from 1992 to 2013. Her research stems from interest in comparative citizenship, boundaries of membership in nation-states, and courts as political institutions. In Spring 2021, she taught "Defining Status in the Modern State," an original course on citizenship, nationalism, indigeneity, and migration. She received her BA in International Studies from the Univ. of Chicago, where she wrote her thesis on citizenship law in Bangladesh. 
Carl Weinstein
Carl Weinstein is a PhD student in Jewish Studies. He studies the aftermath of the Holocaust, looking at survivors' lives in DP camps and family formation after the war. His research interests include gender and sexuality. Carl previously earned a BA in Judaic Studies from the University of Tennessee Knoxville. 
Seth Winberg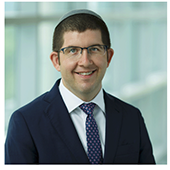 Seth Winberg's research explores the immigrant experience and the writing of American Jewish legal (halakhic) texts. He earned an MA in Medieval Jewish History from Yeshiva University and a BA from York University. He currently serves as Executive Director of Brandeis Hillel and as the University's Senior Chaplain. 
Henry Wudl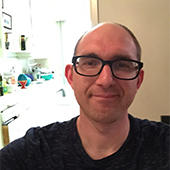 Henry studies the Jews and Judaism of the Islamic world with a focus on the Middle Ages. His interests include Hebrew and Arabic poetry, biblical exegesis, Talmudic commentary, and medieval texts of Jewish law and philosophy. Henry did his second-year paper on Maimonides's approach to gambling in Jewish law, where he shed light on how his position as a Jewish community leader within a Muslim society may have influenced his interpretation of the Talmud and his legal rulings.