Featured Graduate: Atoosa Saberi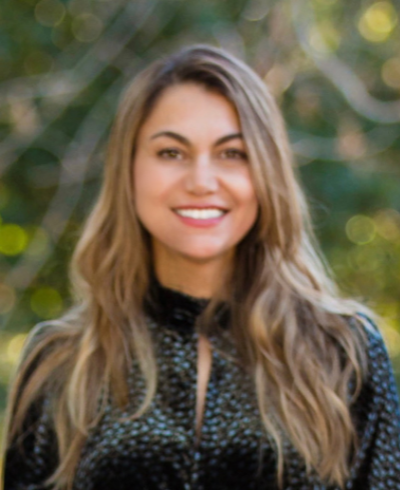 Atoosa Saberi, Research Lab Scientist
Program: Bioinformatics
Graduation: May 2023
In her spare time, Atoosa likes spending time with her family, studying, watching movies, skiing and kick-boxing.
Get to know Atoosa!
Why did you choose Brandeis GPS?
Brandeis GPS was a great fit for my busy lifestyle. I wanted to be able to continue my education while balancing kids and work at the same time. Without a flexible online platform that allowed me to study at my own pace, I would not have been able to balance my family life with my education. I'll forever be grateful to Brandeis for providing me with this opportunity.
What inspired you to choose your field of study?
Bioinformatics allowed me to combine my research experience from field and lab work with programing and analysis on a broader spectrum. I have a background in biology and have always been fascinated by the molecular basis of life. I believe the breakthroughs being made in genomics, transcriptomics, proteomics, and other fields will revolutionize medicine. Of course, this area of research involves processing and analyzing an enormous volume of data — something which is not possible without bioinformatics. After graduating, I plan to pursue a career as a bioinformatician at a pharmaceutical company.
How did you enjoy your experience at Brandeis?
I really enjoyed getting to take all of the courses that interested me. I also appreciated the opportunity to get to know the great instructors on my own time.
What are your plans for after graduation?
I am excited to start my new career in bioinformatics very soon. I hope to work as a bioinformatician for a pharmaceutical company and remain in the biotechology industry for the duration of my career.
What advice would you give to incoming students?
As a piece of advice to the new students, I would say to just enjoy learning. I also encourage students to be open about any issues or questions you have, since the instructors are there to help. Brandeis hasmany resources that can be very helpful, so make sure to use them.
What was your favorite class?
I enjoyed most of my classes at Brandeis, but I especially enjoyed RBIF 111: Biomedical Statistics with R. I found the coursework to be challenging but fascinating. I enjoy discovering hidden patterns through data analysis, so this course was right up my alley.
---
Learn more about the MS in Bioinformatics.