Featured Graduate: Ruth Hackett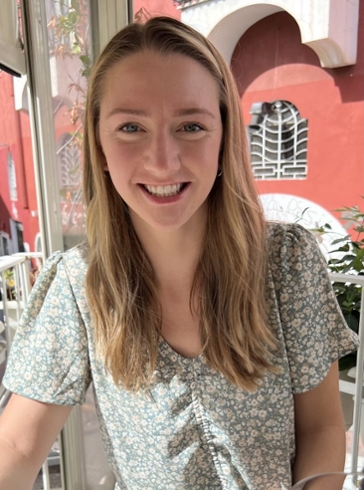 Ruth Hackett, Program Planner, University of Vermont
Program: Project and Program Management
Graduation: May 2023
After completing my undergraduate degree in business administration, I was initially confident my bachelor's degree credentials were all I needed to get where I wanted to be professionally. When asked if I was considering a master's degree, I said no without hesitation. However, my perspective quickly changed after entering the job market and realizing that continuing my education was essential to staying competitive and advancing professionally.
I chose the MS in Project and Program Management program at Brandeis GPS because the curriculum aligned perfectly with my interests. While I enjoyed the courses I took for my undergraduate degree, I struggled with courses like accounting, finance, and economics. The MS in Project and Program Management curriculum offered courses that allowed me to elevate my strengths and pursue topics I enjoyed. It was the ideal mix of applied and practical skills along with soft skills that are critical to being a successful team player, project manager, and leader.
In the Project Scheduling and Cost Management course, I was assigned a project that required me to build a work breakdown structure for an upcoming event in Smartsheet, following specific budget, schedule, and scope parameters. Smartsheet was a new tool for me, but the assignment gave students the flexibility to approach the project differently and come to unique solutions. It also provided me with hands-on experience in a project management tool that is widely used throughout the industry. I connected with other students in the course online and regularly met with them to discuss our approaches and understanding of the tool, which helped deepen my understanding of project scheduling, Smartsheet, and my relationships with classmates which carried through other courses.
When interviewing for my current role as a program planner with the University of Vermont, I was asked to present my approach to a project scenario that was relevant to the position. When reviewing the scenario, I knew exactly how I wanted to organize my presentation. I immediately drew on my skills from the project scheduling course, broke the tasks down in Smartsheet, and gave a formal presentation during my interview. Since I had completed eight of the 10 courses in Brandeis' Project and Program Management program, I had a strong foundation in project management. With the necessary skills and tools, the initial steps and organization were obvious to me. I was able to clearly articulate my project management approach, and I got the job!
Now that I have been working in my current position for over a year, I find myself using the skills I gained from my master's education every day, whether it is from understanding team dynamics and motivating others to leaderships skills and scheduling projects within a realistic budget, scope, and schedule. I am confident in my decisions and the skills I bring to my team, which has been a huge asset for me in both my professional and personal life.
---
For more information on the MS in Project and Program Management or any other GPS programs, please visit our website.