Get Involved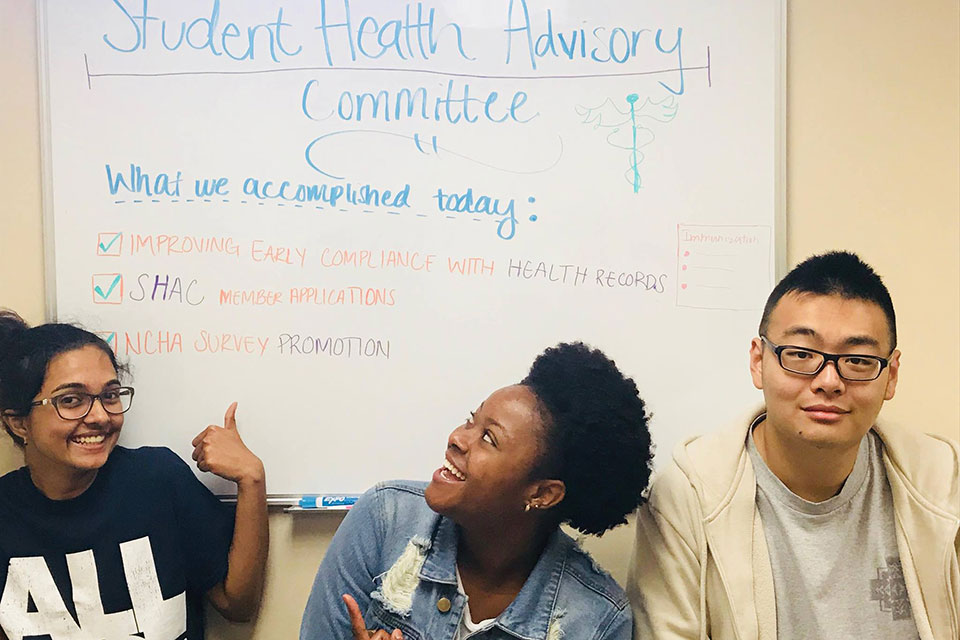 Want to support your peers on campus? Want to gain experience in the field of public health? Health and Wellness Promotion (HAWP) is happy to work with you to find a way for you to contribute. 
Expand All
HAWP internships are a great way to gain experience in the fields of public health, health communication, and health education. 
Please note that HAWP internships are unpaid. However, some students may be able to obtain course credit or fulfill academic requirements such as the Health, Science, Society and Policy (HSSP) Hands On Experience. 
Interested students should email their resume, cover letter, and a sample of their work (written, graphic, or video content for a newsletter or social media post) to hawp@brandeis.edu.
Health Communication Intern
The Health Communication Intern uses their writing, editing, and design skills to communicate important health information to the Brandeis community.
Contribute to the Health and Wellness Newsletter (distributed to the entire Brandeis student body) by creating written and graphic content, liaising with other campus departments and student organizations, and tracking analytics 
Assist with creation of educational resource materials such as pamphlets, flyers, online courses, etc.
Maintain the HAWP website utilizing Brandeis' content management system (CMS) 
and more!
View the Health Communication Intern Job description
Social Media Intern
The Social Media Intern uses their creativity and social media savvy to bring health education to students in a fun and engaging way.
Create engaging content for HAWP social media accounts (Instagram, Tik Tok, YouTube, Facebook), including written, graphic, and audio/video content
Utilize social media calendar and scheduling app to plan, organize, and manage multiple social media accounts and campaigns
Track analytics and increase followers and community engagement on Instagram and TikTok 
And more!
Bridge to Wellness (BTW)
The Bridge to Wellness (BTW) peer educators educate and empower their peers to prioritize well-being and practice healthy decision making around substance use, stress management, nutrition, fitness, body image, mental health, and social connectedness. 
BTW is a paid student leadership position supervised by the Office of Health and Wellness Promotion (HAWP).  BTW peer educators complete approximately 40 hours of training each summer/fall. During the academic year, they work 4-6 hours per week. 
Applications open each year in December for a position starting the following August. Applicants are notified of hiring decisions in March. Be sure to follow @brandeisbtw for updates throughout the year. 
Health Promotion Graduate Assistant
The Health Promotion Graduate Assistant has a significant role in wellness programming at Brandeis. They will provide support to the Director in developing, implementing, and evaluating programs and events. This may include:
Planning and facilitating educational workshops, trainings, and other events
Developing curricula for in-person and online learning modalities
Assisting with program evaluation
Serving on committees and supervising undergraduate interns or peer educators
Analyzing large student health data sets 
This graduate assistantship is unpaid, but students may be able to use the experience to fulfill degree requirements, such as a practicum or applied learning experience. This position offers a great deal of flexibility in terms of hours and remote work. 
View the Health Promotion Graduate Assistant job description
Graduate students interested in this opportunity should email their resume and cover letter to hawp@brandeis.edu. 
If you would like to discuss other opportunities to get involved, please contact hawp@brandeis.edu.