How a World-Famous Physicist Escaped from the Nazis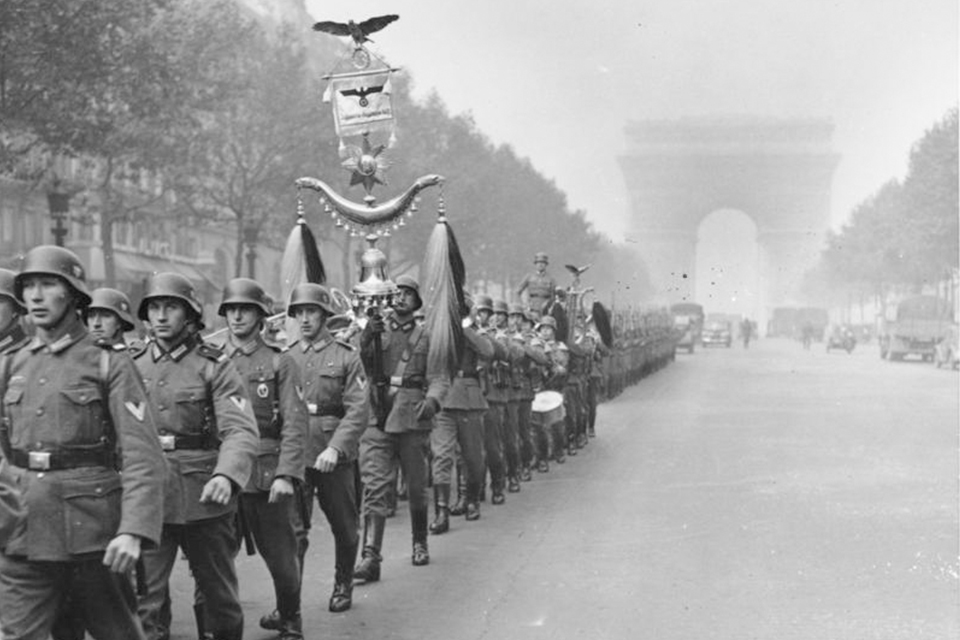 When he was nearly 2 years old, world-renowned physicist Stanley Deser's grandfather dropped him down a flight of stairs on his head. 
A short time later, his parents left him outside in the freezing cold in his baby carriage for hours, a proven method, they thought, for strengthening his body's natural defense system.
He also contracted tuberculosis as a child, and when his family briefly moved from Poland to Palestine, he caught several tropical diseases. Per the best medical advice at the time, he was treated with a dip in the Dead Sea.
But none of this prepared him for his family's escape from Nazi-occupied France in 1940.
Deser, the Ancell Professor of Physics Emeritus, describes his flight to America in 1940 in his new memoir, "Forks in the Road: A Life in Physics." 
It also chronicles his illustrious career at Brandeis, where he made monumental contributions to general relativity, quantum field theory and high energy physics. 
Earlier this year, he was elected a foreign member of England's Royal Society, one of the world's highest scientific honors. Isaac Newton, Charles Darwin and Albert Einstein were also members.
The following is an excerpt from "Forks in the Road." It describes how the 9-year-old Deser, then living in Paris with his family, fled the Nazi invasion of France. 
Somewhere between the 10th and the 12th of June [1940], it became clear that the Germans had started into France. 
We owned a tiny car, a Simca 5, that looked like Mickey Mouse. Neither of my parents could drive; my uncle, who lived with us, was the only one. They finally realized the danger and decided to leave everything; I rushed with my father to empty our safe. 
That evening, my mother sewed the coins into a belt of towels, a much-practiced maneuver of refugees, while the rest of us packed a few belongings. Even I understood the gravity of the situation. 
After a restless night, the four of us jumped into the car with our small bags. The Nazis rolled in that afternoon. 
We were part of the enormous exodus from Paris, swelled by the Dutch and Belgians, that began just as the Germans hit Paris from the north. Below Paris, we veered off onto smaller byroads, occasionally being strafed, which is not as much fun as it sounds. 
My father, being a chemist, was able to improvise fuel at pharmacies since, of course, many gas stations had gone dry. We skirted around cities where the bombings and traffic jams were especially intense.
We had a terrible incident during one of the bombings, one that might have done us all in: all cars came to a halt. My mother and I ran out of the car to find shelter, as did many others. We did not realize that the car queue was suddenly moving again and that my uncle and father had to start driving. 
We were all completely out of our minds as to how we would be reunited in this chaos. Luckily, this was a one-block, one-street village, so we eventually found each other as they were able to pull out of the line.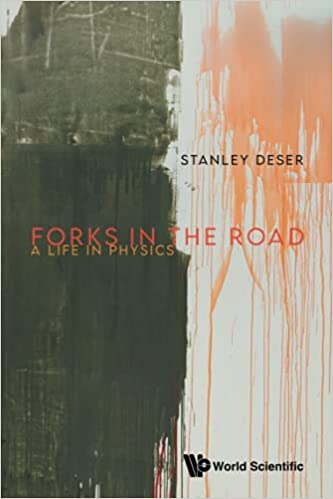 About a week from Paris, we reached Bayonne and Biarritz, very close to the southwest Atlantic Spanish border, having by-passed Orleans and Bordeaux. (Nowadays, the TGV [France's high-speed rail service] takes a couple of hours to get to Bordeaux, and autoroutes are omnipresent.) We slept and ate where and how we could. 
At that point, we benefited from a double miracle, one finally recognized by a wider public.
Aristides de Sousa Mendes, the Portuguese consul in Bordeaux who oversaw the French southwest region, foreseeing the coming slaughter, unilaterally decided to issue transit visas to all who were waiting in his sub-consulates.
We were part of those crowds, worriedly putting our (life and death) passports into a basket that was hauled up through a window and, thankfully, back down with a life-saving transit visa.
Consul Sousa Mendes' heroic actions were forbidden by the Salazar dictatorship in Lisbon and he suffered bitterly for them the rest of his life. Only in recent years has he been recognized for the more than thirty thousand lives he saved... 
My father, being a Polish citizen, also had to get an exit permit [from France], since he was still of age for the Polish army! This had to be secured from the French military authorities since they were allies. Each of these proceedings was totally chaotic and anxiety-filled, as may be imagined. 
Armed with all the necessary documents, we decided to get out as fast as possible, at all costs. We simply parked our car at the border town of Hendaye's railway station, where it must have accumulated many tickets. 
I still remember its "mineralogical" license plates, (RM8910) as the French called them: licensing in France was initially delegated to the Bureau of Mines for obscure Cartesian reasons. 
Hendaye was separated from Spain by a little river, the Bidassoa. My parents had wisely brought some kilos of sugar, which they made quite visible because export of food during the war was prohibited. 
As we passed through French customs, we duly declared them and the officials duly confiscated them and, because of this smart decoy, didn't look any further. 
Unfortunately, though on a smaller scale, the gold coins which had been draped around my waist had been secured by safety pins, one of which had opened as we were passing through customs. As in the old fable of the Spartan boy and the fox, which I had read as a child, I was forced to be brave about this pain, but the memory is indelible. 
The French surrender, or Armistice, was around June 21st, a bit over a year after the Spanish Civil War ended. Spain was still a totally devastated country, with no food. 
In Irun, across the French border, we boarded a dilapidated train that went southwestwards through Spain to the nearest Portuguese border town, Vilar Formoso. This two-day trip was not very pleasant either, but we got to peaceful Portugal. 
We later discovered that ours was the last train out of France before the Armistice; once more saved in the nick of time. Indeed, as we crossed that border river on the train, I saw a German soldier standing at one of the watchtowers: the Wehrmacht had already occupied the coast of France. 
Our Spanish journey was entirely fueled by a single, almost inedible bread we bought through the window as the train stopped early one morning: a local peasant appeared, and we had to part with a British gold sovereign for it, a rather high price. 
When we reached the Portuguese border, families were sent, seemingly at random, to towns (not camps) all over the country.
Ours was called Figueira da Foz (very few people drew Lisbon, where all the consulates and embassies were), which pretended to be the Monte Carlo of Portugal. It certainly was not the Monte Carlo, nor even Estoril; indeed, it was probably the least picturesque place in the country. 
We rented a little apartment in the miserable available housing. The poor inhabitants were extremely welcoming to us refugees. Perhaps the fact that many of them had Jewish roots from five hundred years earlier predisposed them towards us. 
Once settled into our new quarters, the future's uncertainties began to loom: Portugal was a potential Nazi ally, and in any case, might decide to deport us liberal foreigners holding only transit visas. 
As the European war news was steadily getting worse, the possibilities of a long-term haven shrank. Indeed, we refugees ended up in many countries of Latin America, especially Cuba and Mexico, but even in such unlikely ones as Ecuador; some even stayed on in Portugal through the war, absent the ability to procure visas.
Eventually, the family secured a visa for entry into the United States and set sail in 1941.
There was a danger of U-boats, but Portugal was, if not an ally, at least formally neutral. Still, it was always conceivable that an eager U-boat didn't see or care what flag our ship was flying. So we zigzagged, and 12 days later, dropped anchor, not at a Manhattan dock, but at a cheaper one on Staten Island. 
We had the classic view, as we sailed in at dawn past the Barnegat [lighthouse] to the promised land: the Statue of Liberty and Lower Manhattan. Before we were let off the boat, we had the sanitary inspection, each of us holding our enormous sheet of lung X-rays, which was carefully scanned. 
In the old Ellis Island days, the immigration inspectors arbitrarily renamed the newly landed. Our experience was not so drastic; we were allowed to make our own choice of first name.
I was born Salomon, then underwent a change to Lucien in France because my parents felt it would ease my way. We were told Lucien would never do in the U.S., so among the options we were offered, Stanley seemed the least objectionable. My father's first name Nachman became Norman, while my lucky mother kept Miriam. 
A fleet of taxis, organized by HIAS, the Jewish refugee agency, loaded us onto the Staten Island ferry to Manhattan, where the affidavit providers could find their relatives. Uncle Jack, whom my mother hadn't seen in twenty years, took us to his house in Brooklyn.