The Riches-to-Near-Rags Story of a 'Russian Rothschild'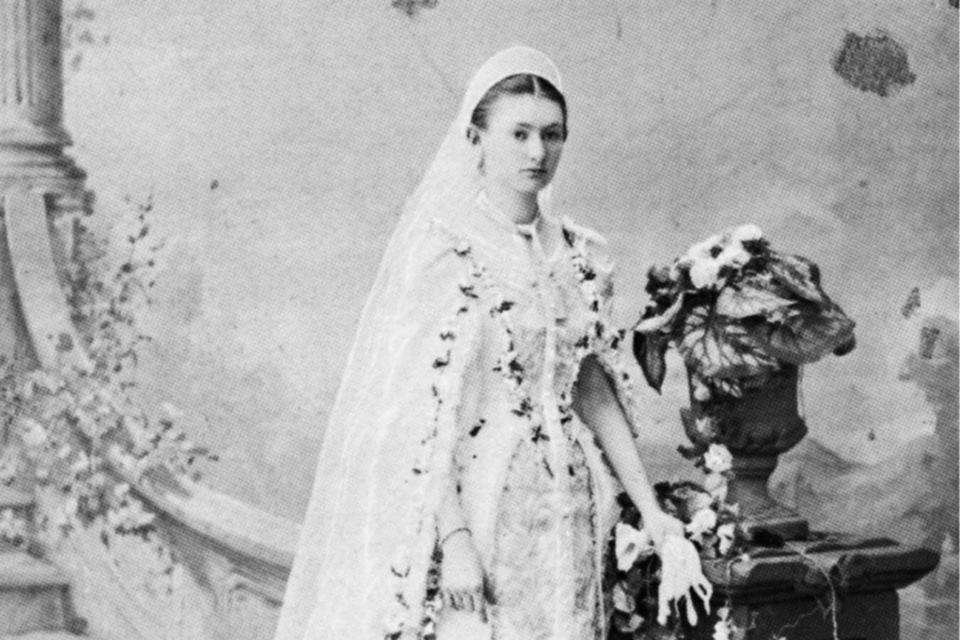 Photo Credit: Courtesy Brandeis University Press
By Julia M. Klein
In late 19th-century Imperial Russia, there were Jews like those described by the writer Sholem Aleichem, barely eking out a living in shtetls. Then there were the Poliakovs, high-society Moscovites enjoying lives of wealth and privilege.
In "A Jewish Woman of Distinction: The Life & Diaries of Zinaida Poliakova," historian ChaeRan Y. Freeze, MA'94, PhD'97, P'22, tells the story of the family's oldest daughter, Zinaida, as she navigates the world of the Russian aristocracy, survives her family's bankruptcy and a miserable marriage to an unloving husband, and eludes the Nazis.
Poliakova kept intermittent diaries from age 12 until she died in 1952, at 86. The 10 extant notebooks are one of only two known diaries of a Jewish woman from the 19th century and are "a treasure trove for historians," according to Freeze, the Frances and Max Elkon Chair in Modern Jewish History.
The book was published as part of the Tauber Institute Series by Brandeis University Press in 2019. It contains a biographical essay by Freeze and Poliakova's diaries from 1875-87, translated by Freeze's husband, Gregory L. Freeze, the Victor and Gwendolyn Beinfield Professor of History.
Poliakova's diaries "became a space where she could express her rage, hurt, scorn, or amusement without fear of reprisals," Freeze writes in the book.
She said in an interview that the book features Poliakova's entries only from her years in Russia because "they form a coherent narrative arc. The diaries from later periods are more diffuse and fragmented," Freeze said.
The Road to Riches
Poliakova's father, Lazar, and his two brothers made their fortune in banking, railroads, and other commercial enterprises, eventually becoming known as the "Russian Rothschilds." Though most Jews in imperial Russia were confined to the Pale of Settlement in the west, a small number considered "useful" by the regime, like the wealthy Poliakovs, were allowed to settle in Moscow, St. Petersburg, and other cities in the Russian interior.
The Poliakovs thrived among the Russian elite, becoming patrons of the arts, philanthropists, and regulars at Europe's most exclusive spas and hotels.
Many of Poliakova's early diary entries are descriptions of the social etiquette required of a woman of her status. They are also accounts of horseback riding, ballroom dancing, and her passion for reading Russian classics like Tolstoy.
On March 1, 1886, she wrote of an upcoming party: "One should be dressed décolleté. But I am happy to say that it does not have to be a tulle dress. I simply do not have such, but there is a blue silk dress, very beautiful, from the famous [fashion designer Charles Frederick] Worth. Of course, I shall use this occasion to wear the dress."
An Unhappy Marriage
Poliakova rarely reflects in her writing on the plight of her fellow Jews in the Pale. What occasions her adolescent outrage is one sister's acquisition of a similar hat. She vows to redress the wrong, writing, "so long as struggle is possible and I am alive, then I shall not bow down to higher injustice."
Though Poliakova's grandmother and mother were prominent and successful businesswomen, Poliakova was not expected to take on those responsibilities. "With wealth and modernity, there is a greater restriction of elite Jewish women's roles," Freeze said. The decline in economic agency over two generations "is striking," she said.
Freeze recounts in her book how the Poliakovs ingratiated themselves with gentile society while remaining practicing Jews. They kept kosher, built a synagogue for private worship, and rejected social pressure to intermarry.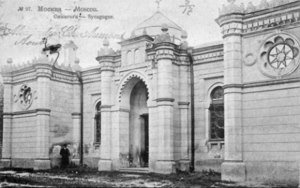 The private Poliakov synagogue.
The family's shield was decorated with golden lions holding silver arrows and scarlet-winged wheels, a golden crown with ostrich feathers, and a star of David. The motto was "God is my help" in gold Hebrew letters.
At the same time, the Poliakovs consorted with and even financially supported notorious antisemitic writers and leaders.
"They had a very complex relationship with the antisemitic bureaucrats and publicists," Freeze said. "They turned a blind eye to [antisemitism] to succeed."
In 1891, Poliakova married Reuben Gubbay, a descendant of the Sassoon family, known as "the Rothschilds of the East," after making a fortune in the opium trade and other enterprises in Asia. The couple settled in France, and the marriage soon frayed. Poliakova recounts a fight in 1895 during a carriage ride: "Ruby wished me three times, 'May God kill you!'"
"He was very cruel to her," Freeze said in an interview. "But she loved him to the end, an unrequited love."
In the 1890s, Poliakova's father embarked on a series of risky investments in Persia and Central Asia. The Russian Revolution of 1917 stripped the family of many of its rights and privileges. By 1909, the family had fallen into bankruptcy, ending Poliakova's monthly allowance.
The Nazis Arrive
For a time, she continued to live the high life in Paris.
A socialite, she hosted one of many Jewish salons on the fashionable Avenue du Bois de Boulogne. But she lost contact with many of her relatives in Russia, and she complained that her daughter, Annette, was emotionally distant. Her family had been close-knit, she wrote in her diary; Annette "is absolutely the opposite."
As a British citizen through her marriage, Poliakova had some protection when the Nazis invaded in 1940. Annette was taken to an internment camp in Vittel in northeastern France where the Germans held people they planned to swap for prisoners held by the Allies. It was a far better fate than many Jews met.
"The prisoners lived in luxurious hotel rooms with running water (hot and cold) and received proper rations of bread, potatoes, and soup as well as mail and packages of food from the Red Cross and family members," Freeze writes in her book.
Poliakova saw her property and much of her wealth confiscated. She survived by working at the Red Cross, translating documents for the Nazis. "She was very savvy," Freeze told TJE. "She made herself useful."
In 1944, as a result of a prisoner swap between Britain and Germany, Poliakova and Annette were repatriated to England.
She ended her life in modest circumstances in Paris. Most of her immediate family had perished in World War II or the Holocaust.
"I live alone, without servants, and my daughter does not acknowledge me," she wrote in her diary roughly two years before her death in 1952. "I cannot read because my eyes are very weak, and thus I am very bored sitting alone all day in my room. ... I remain the [last] one of our family."
Freeze said she sees Poliakova's life as "remarkable — she survived! Just the resilience of this woman."
"She would be astonished that her diaries are now out in the world," Freeze added, "yet they illuminate a long-lost world of the Russian-Jewish elites."