German-Jewish and Kosher Dessert Recipes for the High Holidays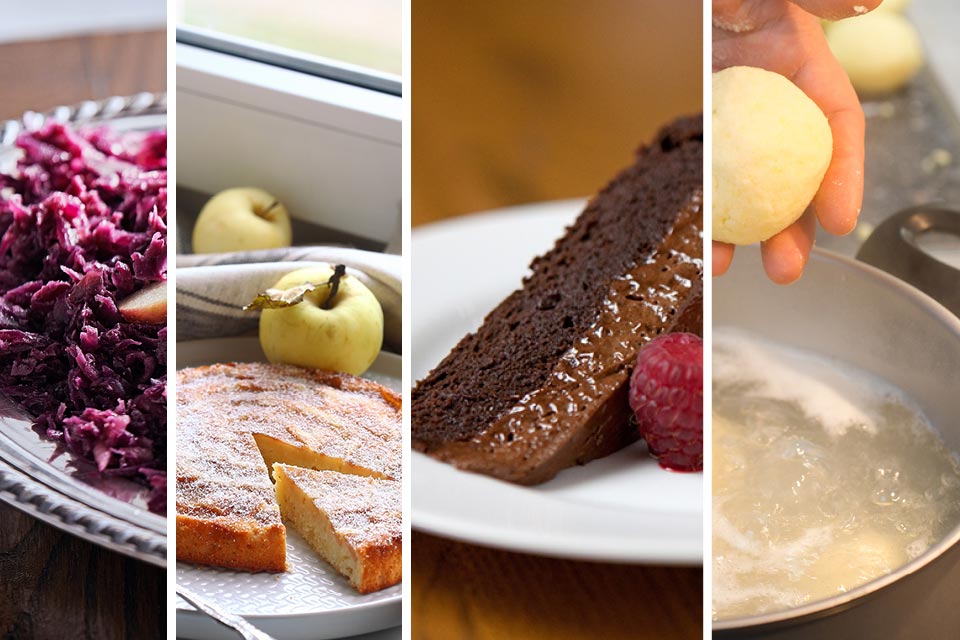 The first commercially published American Jewish cookbook, the "Jewish Cookery Book" by Esther Levy, appeared in 1871 and featured recipes for giblet pudding (necks, gizzards and livers included), calf's feet broth and arrot root lemon jelly.
It also contained some practical advice for homemakers, such as killing roaches with Scotch snuff and using the asafoetida plant to treat "flatulent nervous diseases."
Below, we offer some High Holidays recipes from two Brandeis University Press cookbooks that cater to more modern tastes.
In "The German-Jewish Cookbook," authors Gabrielle Rossmer Gropman '59 and Sonya Gropman mine hundreds of years of German Jewish culinary tradition. They feature everyday dishes like celery root and leek soup and entrées for special occasions like matzo fritters (grimsele).
"The Kosher Baker" by Paula Shoyer '86 features more than 160 dairy-free desserts and breads, ranging from quick-and-easy chewy chocolate velvet cookies to mini éclairs made with soy milk and parve margarine.
Ess gezunterheit! (Yiddish for bon appétit)
Recipes from The Kosher Baker
Recipes from The German-Jewish Cookbook