Shmutzy Girl, Noshy Boy, and the Joys of Yiddish for Kids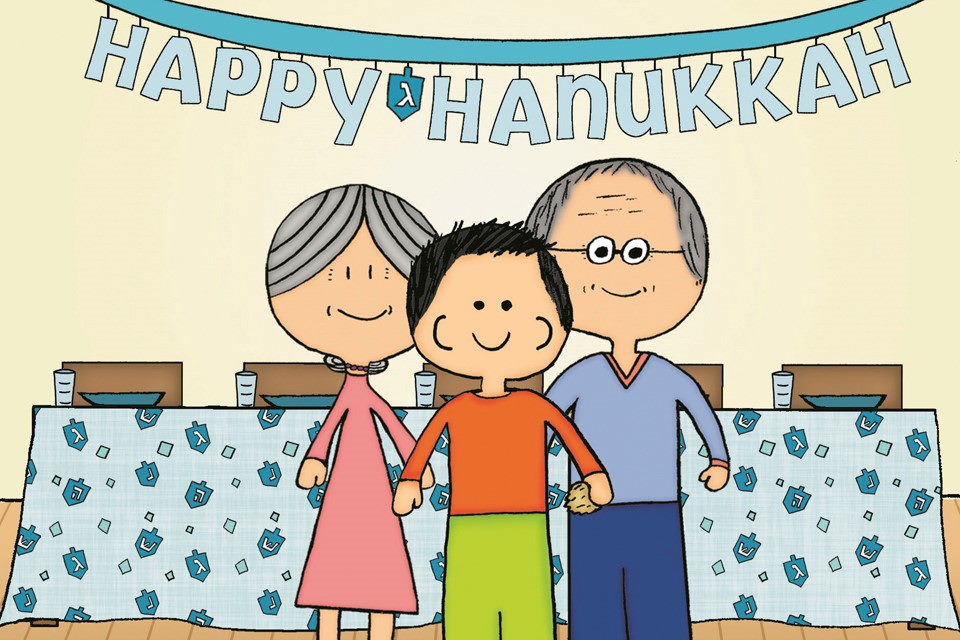 What did Anne-Marie Asner's grandmother say when she saw her wedding dress?

"Very nice, not too ungapatchka."
Ungapatchka means "not too garish or over-the-top" in Yiddish, and it's one of the many words that caused Asner, MA '96, to fall in love with the language.

"I love the onomatopoeic factor where each word sounds like what it is," Asner said.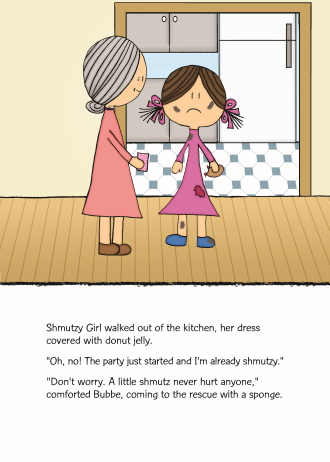 In 2004, she started Matzah Ball Books, a line of children's storybooks that ingeniously uses Yiddish to teach kids life lessons.

"Kibbitzy Girl" tells the tale of a kid who learns that kibbitzing (chatting and joking around) has its proper time and place. "Kvetchy Boy" is about saving complaining (kvetching) for the big things. And "Klutzy Boy" teaches the importance of slowing down and paying attention.

The roots of Yiddish go back to the 9th century when Central and Eastern European Jews fused Hebrew and German (along with a few other tongues) into a unique vernacular that was spoken by millions.

Today, it is the preserve of mainly Hasidic Jews, both in Israel and the Diaspora, though words like chutzpah, shtick and mensch have entered the American lexicon.

Asner, who lives in Los Angeles, also illustrates her books and was inspired by the "Little Miss" book series created by Roger Hargreaves.

She said her ultimate motivation is sharing the joys of Yiddish with the next generation.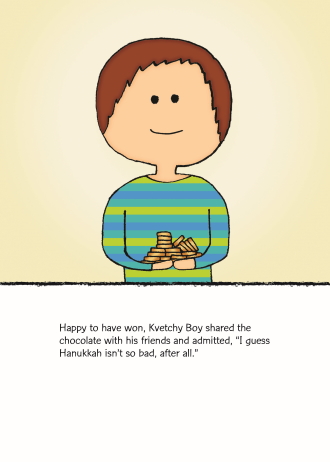 "I always seem to smile when I use Yiddish words," she said. "Even if I'm using the word kvetch or shvitz (sweating), I feel a connection to the old world."

For Hanukkah, Matzah Ball Books offers a multi-book special that includes "Bubbe & Zaide," "Shmutzy Girl," "Noshy Boy," "Shluffy Girl," "Klutzy Boy," "Hanukkah with Noshy Boy and Friends," "Shleppy Boy," "Kibbitzy Girl" and "Kvetchy Boy."

A book for each night is a gift you can kvell (feel happy) about!