Black, Queer and Jewish at Hillel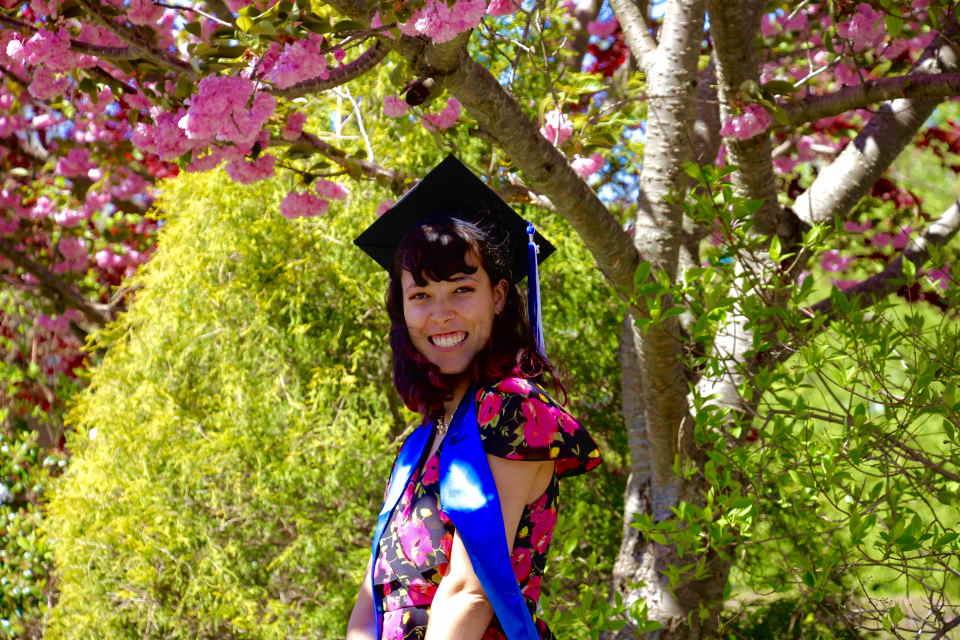 Photo Credit: Courtesy Aviva Davis
The following article first appeared on the Hillel International website. It was told to Maddie Solomon, a writer in the Hillel International Writers Program.
My first time at a Brandeis Hillel dinner was when I was a prospective student. My host's name was Dana, and she, along with the people I met that weekend, was why I enrolled.
From the moment I stepped into the Brandeis admissions building to check in, I felt welcomed and loved, and it continued throughout the rest of my stay. We went to services together, we ate together, and she woke up early to go to Saturday morning services with me. At the end of every interaction I had with a student, they would wave goodbye and say, "Come to Brandeis!" So I did.
At Brandeis, I was impressed by the depth of political conversations we had on campus. Jewish spaces can be complicated, and the debate as to how to protect our synagogues is a difficult one for me.
Many white and white-passing Jews call for armed security and cops outside of their synagogues without thinking about the ways hired, armed guards will compromise the safety of Jews of color.
This is not to say we shouldn't protect our synagogues. However, the fact that there are so many people who think police presence is beneficial and that the consequences are nonexistent frightens me.
I think this debate is also emblematic of how the Jewish community continues to grapple with a multitude of identities within our community.
As a Black, queer Jew, I have faced the most conflict with and pushback from people who do not respect the intersectionality of my Blackness and my Judaism — from people saying that Black Jews don't exist to others claiming that I am not ethnically Jewish because my mom is a convert.
Despite these challenges, I still felt at home at Brandeis Hillel events and had mentors I value. The current associate Hillel director at Brandeis, Rabbi Stephanie Sanger-Miller, was the main reason I was able to bring the leader of the Abayudaya Jewish community in Uganda, Rabbi Gershom Sizomu, to campus. (For more on the Abayudaya, see A Ugandan Jewish Wedding.)
Thus, I am grappling with the complexities of these identities and what they entail for both my fulfillment and safety. It is not my job to teach others or to be outraged for others in the face of persistent racism and antisemitism. Yet, I look forward to continuing to promote essential conversations as a leader so that all of us can grow.
Davis is a master's student at Smith College School for Social Work. They are interested in working with young people and families and diversity, equity, and inclusion education and curriculum building.