A Jewish Prayer for Ukraine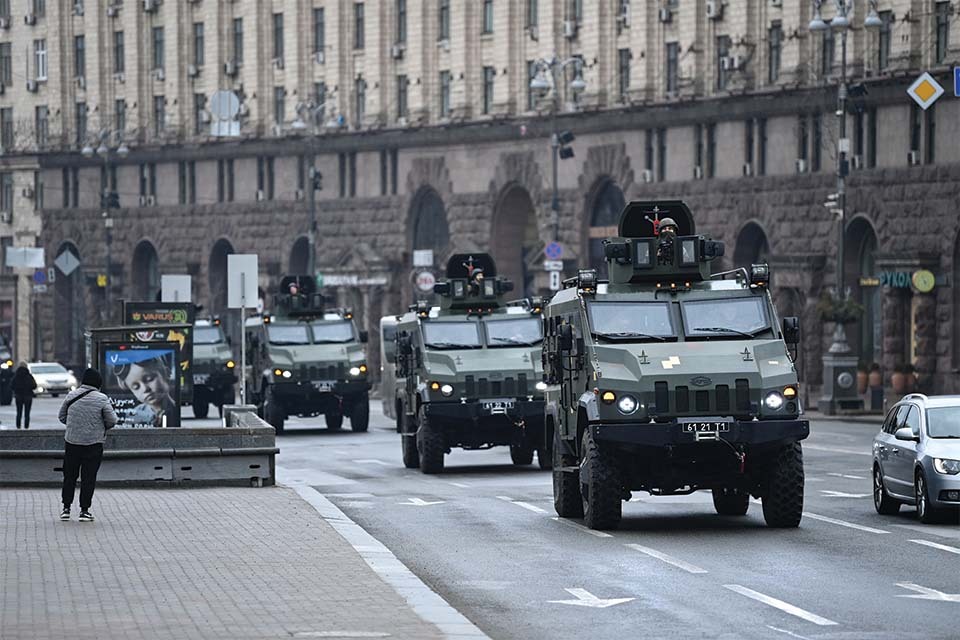 Photo Credit: DANIEL LEAL/AFP via Getty Images
This prayer for Ukraine, written by Reuven Kimelman, professor of classical rabbinic literature, is inspired by the liturgy of Rosh Hashanah.
That liturgy prays for recognizing the one God and the unity of humanity through the elimination of tyranny. It takes its cue from the biblical verse, "When God is acknowledged sovereign over all the earth, God will be one and His name one" (Zachariah, 14:9).
A Prayer for Ukraine
By Reuven Kimelman
May God grant the Ukrainian people the fortitude
to resist and reverse any onslaught from Russia.
May the defeat of Putin's army bring about a rebirth of freedom
for the Russian people.
May Russia and its neighbors live together in amity through democracy.
May the hope of the Rosh Hashanah liturgy ring throughout the land —

May all evil (Rishah=Russia) dissipate like smoke,
for the removal of tyranny ushers in the overall reign of God.
Peace for all.
Amen.