News and Events
Upcoming Events
Virtual award ceremony
May 2, 12-1 PM, Zoom
A Virtual award ceremony for our graduates
May 6, 1-3 PM, Fellows Garden
Join us for ice cream from JP Licks and a musical performance 
from DJ Radical One
Past Events
3:30-5 pm, Lown Hall 201
Guest Speaker in ANTH/HIST 143, Sugar: Cultivation, Circulation, Power
Charles Warren Professor of History and Professor of African and African American Studies
Sunday, March 13, 3 pm, 
Tour of  Bittersweet

 

exhibition at Somerville Museum, led by the artist Santiago Montoya and curator José Falconi
Admission paid for by LACLS program
We need to know in advance who is coming so as to get tickets, and we also hope to arrange transportation from Brandeis if there is a need:  Sign up

 

here

 

by March 10
Fruits of Labor
February 17, 2022
Join us for a Virtual Screening and discussion of
Fruits of Labor
Filmmaker Emily Cohen Ibañez will be present for a Q&A Conversation after the film. 
Fruits of Labor follows Ashley, the film's protagonist and co-writer, a Mexican-American teenager who dreams of graduating high school and going to college. But when ICE raids threaten her family, Ashley is forced to become the breadwinner, working days in the strawberry fields and nights in a food processing factory. Fruits of Labor is a coming of age story about an American teenager traversing the seen and unseen forces that keep her family trapped in poverty. 
Under the Skin: a workshop of a new play
October 19, 2021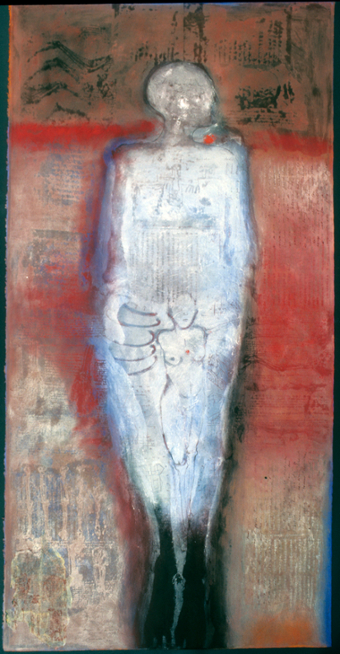 Tuesday, October 19, 2021
12:00 - 1:30 pm
Zoom - Register here.
Please join the minor in Creativity, the Arts, and Social Transformation (CAST), Hispanic Studies, Latin American, Caribbean and Latinx Studies (LACLS), and Theater Arts, for an online workshop of Under the Skin, a new one-person play about the artist and human rights activist Claudia Bernardi's life growing up in Argentina under a military junta, and her subsequent work digging up the past. This presentation is hosted by Professor María J. Durán as part of her course, Latinx Theatre: Politics, Performance, and Social Change and is funded in part by the Dean's Research Fund.
Under the Skin
A new play by award-winning playwright Catherine Filloux 
Performed by Mercedes Herrero
Directed by Elena Araoz
Commissioned by INTAR (Lou Moreno, Artistic Director; Paul Slee Rodriquez, Executive Director)
After the workshop, Claudia Bernardi and Catherine Filloux will join us online for a discussion.
April 16, 2021
2-4pm
Film screening and discussion. Please join us and meet LACLS faculty, fellow LACLS students, and students interested in learning more about the LACLS major and minor!
Performing Indigenous Blackness: Ancestral Memory in the Garifuna Diaspora
April 12, 2021
Paul Joseph López Oro, Smith College
4:00-5:30
Ancestral memory is conjured, performed, and reenacted in multiple spaces and times in the Garifuna diaspora. Garifuna peoples are descendants of shipwrecked enslaved West Africans and Carib Arawak Indians on the lesser Antillean island of St. Vincent. Their exile by British colonial powers in 1797 from St. Vincent to the Bay Islands of Honduras marks a collective nostalgia of arrival memorialized and invoked as an act of resistance to enslavement and European colonial governance. Garifuna Settlement Day marks this arrival to Central America's Caribbean Coast as one of ancestral exile, maroonage, and history of cultural survival. In this chapter, I turn to ancestral memory as an embodied archive performed to conjure a past in the present to reenact marronage and survival.
In conversation with the works of M. Jacqui Alexander, LeRhonda S. Manigault-Bryant, and Omise'ke Natasha Tinsley, I closely examine the sacredness and spirituality of memory as a manifestation of ancestral presence onto and through the flesh in the public spaces of Garifuna Settlement Day, visual mediums of films such as El Espíritu de mi Mamá (1999) and Garifuna in Peril (2011), and digital spaces of Twitter #GarifunaTwitter, Facebook, and YouTube as multi-sited spaces of embodied archives of Garifunaness.
Paul Joseph López Oro is an Assistant Professor of Africana Studies at Smith College. His research and teaching interests are on AfroLatinidades in the Américas, specifically on Black Central Americans in the United States, by closely examining hemispheric political mobilizations of Garifuna New Yorkers and by engaging with Black Feminist Queer theory & ethnography, he argues that queer politics are at the center of how and why Garifuna New Yorkers perform, articulate, and mobilize their multiple subjectivities as Black, Indigenous, and Latinx.
 Co-Sponsored by:
The Latin American and Latino Studies Program
The Department of African and African-American Studies
The Department of Women's, Gender and Sexuality Studies
The Department of Anthropology
Hello I am Kitty
April 12, 2021
 2-3:30 pm
Being an immigrant is an enormous challenge, this book provokes a reflection on the status of Latin immigrants in the US, their cultural appropriation and new identities, ironies of immigrant life on the margins of a globalized world. 
"Hello I am Kitty" is the result of a personal journal to find my new "identity" viewing right through an eye hole in the head of my Hello Kitty costume while I asked for donations after posing for pictures in Times Square between 2012-2013. 
The phenomenon of Latino immigration is a cultural issue of social appropriation, in which symbols play an integral role in generating images and self-images of Latinos in a society that is itself globalized. This project challenges symbols and misconceptions about Latino immigrants.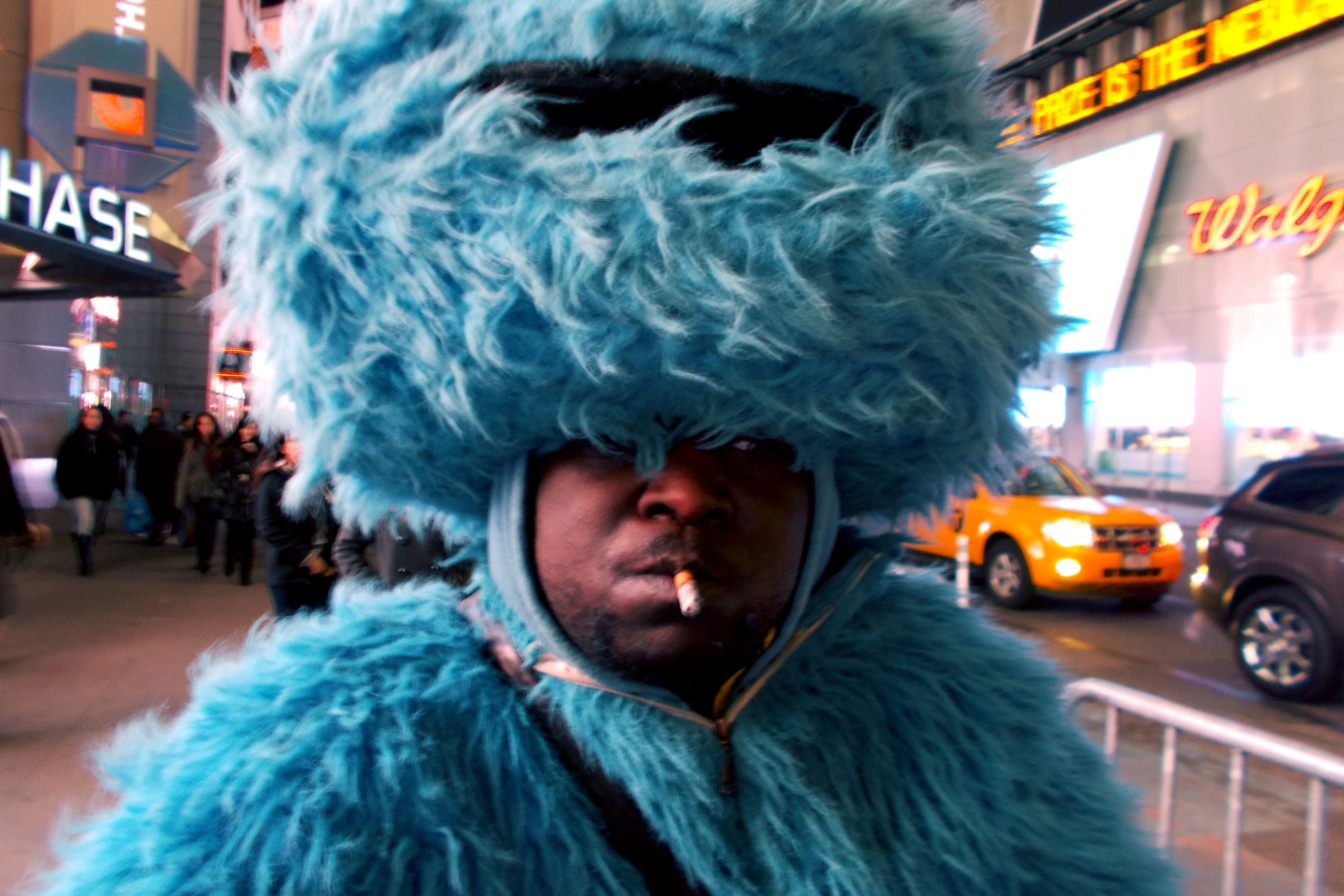 April 8, 2021
7pm
Undocumented immigrants in the United States who engage in social activism do so at great risk: the threat of deportation. In Organizing While Undocumented, Kevin Escudero shows why and how—despite this risk—many of them bravely continue to fight on the front lines for their rights. Drawing on more than five years of research, including interviews with undocumented youth organizers, Escudero focuses on the movement's epicenters—San Francisco, Chicago, and New York City—to explain the impressive political success of the undocumented immigrant community. He shows how their identities as undocumented immigrants, but also as queer individuals, people of color, and women, connect their efforts to broader social justice struggles today.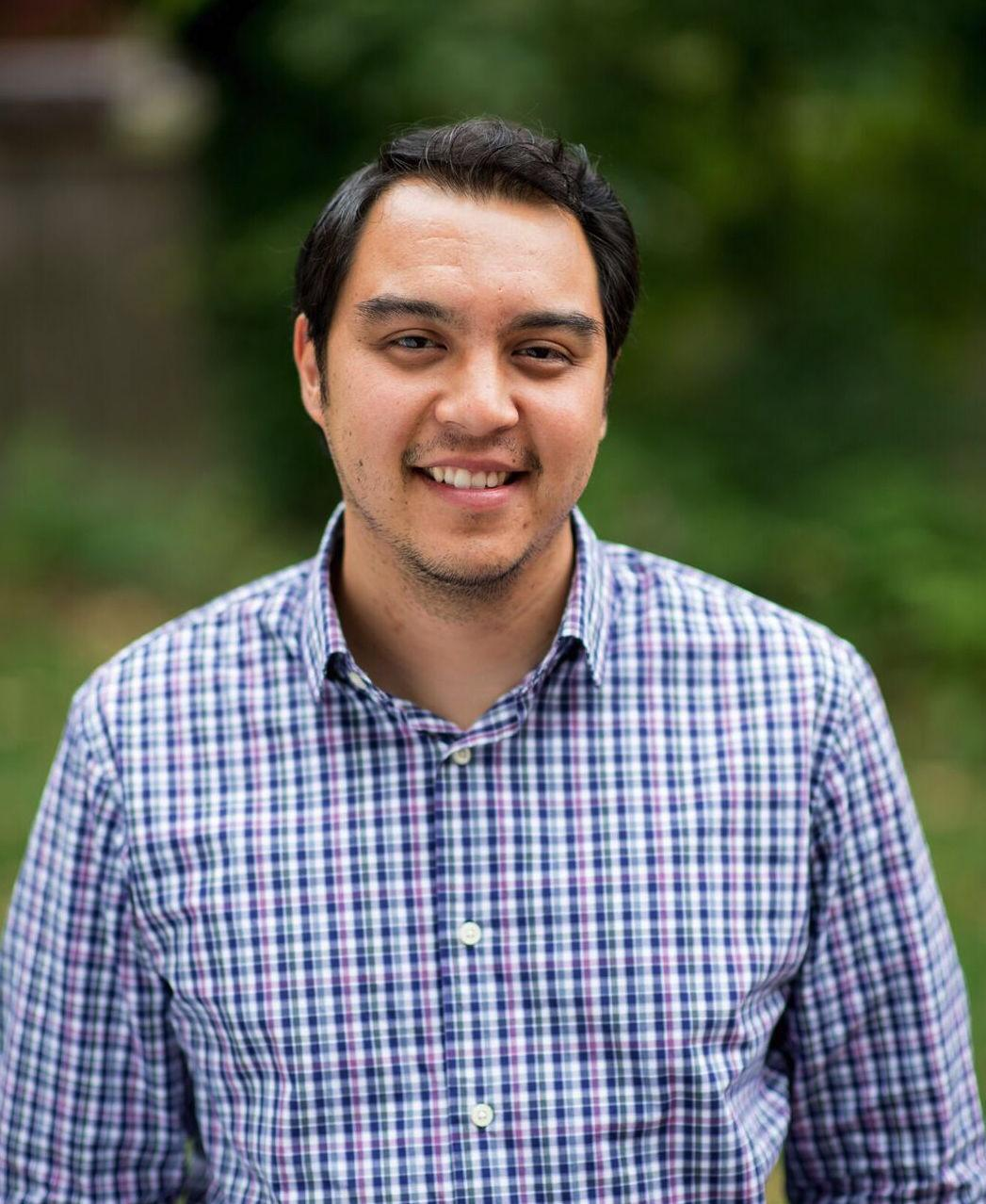 Indigenous Activism without Borders: a Conversation with Erika Pérez (Mayans without Borders) and Willy Barreno (Desarrollo Sostenible de Guatemala - DESGUA)
March 17, 2021
4-5:30 pm
DESGUA is a grassroots organization and network of community groups in Guatemala and the United States working to create economic and educational development with and for returned migrants and Mayan communities in Guatemala.  We strive to reintegrate returned migrants into Guatemalan society and to provide an alternative to emigration for those who feel like they have no other choice.
Mayas sin Fronteras/Mayans without Borders is an organization led by women in the Mam and K'iche communities in the Boston area, focused on mutual aid, language justice, immigrant rights and revitalization.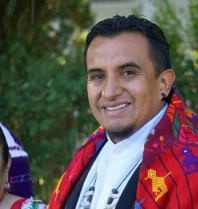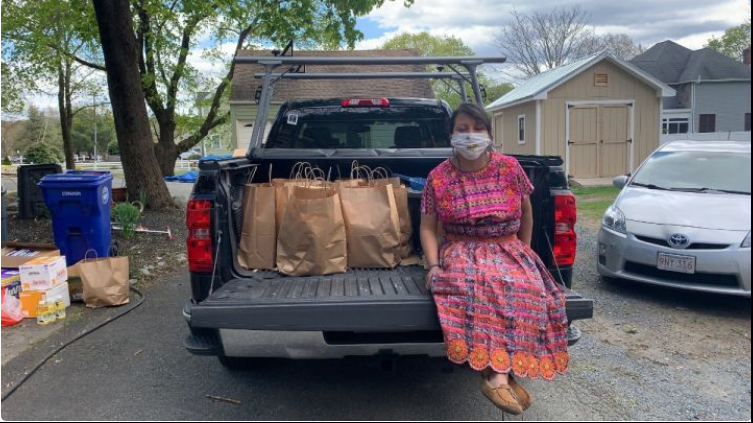 Co-Sponsored by:
The Latin American and Latino Studies Program
The Department of History
The Department of Women's, Gender and Sexuality Studies
The Brandeis International
Center
for
Ethics
, Justice and Public Life
The Office of Diversity, Equity and Inclusion
March 11, 2021
7:00 pm - 8:00 pm, EDT

HBI Project on Latin American Jewish & Gender Studies
Please register for this event. Zoom links will be sent at least 24 hours prior to the event via email.
Ron Duncan Hart, anthropologist and author of Crypto-Jews: The Long Journey (2020), and Mary Morris, author of Gateway to the Moon (2018), will engage contemporary cultural and political ramifications of the historic crypto-Jewish presence in the Americas. The event will also feature a complimentary private link to the movie A Long Journey by Isaac Artenstein for those registered.
Panelists:
Ron Duncan Hart, Ph.D.

 is a cultural anthropologist, author and filmmaker. He is the author of numerous books, most recently Crypto-Jews: The Long Journey (2020).

Mary Morris,

 author of author of Gateway to the Moon (2019), was awarded the Rome Prize in Literature from the American Academy and Institute of Arts & Letters for Vanishing Animals & Other Stories. Her many novels and story collections have been translated into Italian, Spanish, German, Dutch, Swedish and Japanese. 
Co-sponsors: Brandeis Near Eastern & Judaic Studies, Hispanic Studies, Latin American and Latino Studies
February 22, 2021
12:30 pm - 1:30 pm, EDT

HBI Project on Latin American Jewish & Gender Studies
Join LAJGS for a mediated conversation between Edith Scott Saavedra, author of The Lamps of Albarracín (2019), and Spanish historians Lucía Conte Aguilar and Miguel Angel Motis, as they discuss the feminist experience of the Inquisition and end of Iberian Jewry, as well as the revival of Spain's Jewish heritage in the present day. 
Moderated by Dalia Wassner, Ph.D. Director, HBI Project in Latin American Jewish & Gender Studies
Panelists: 
Edith Scott Saavedra

, author of the historical novel The Lamps of Albarracin/Los Candiles de Albarracin (2019).

Lucía Conte Aguilar, Ph.D

., lecturer at the Humanities Department and the Hispanic and European Studies Program at Universitat Pompeu Fabra. 

Miguel Ángel Motis Dolader, Ph.D. 

Professor of Communications and Social Sciences, University of San Jorge de Zaragoza and author of Vivencias, emociones y perfiles femeninos. Judeoconversas e inquisición en Aragón en el siglo XV (2020). 
Co-sponsors: Brandeis Near Eastern & Judaic Studies, Hispanic Studies, and Latin American and Latino Studies
Your Healing is Killing me
November 18, 2020
FEATURE EVENT:
Your Healing is Killing Me
by Virginia Grise
Wednesday, November 18, 2020
5:00 p.m.–6:20 p.m., via Zoom 
Part performance, part lecture, part writing workshop—this event 

is unprocessed and gluten and guilt free.  
Co-sponsored by the Department of Romance Studies, 

The Latin American and Latino Studies Program, and 

the Minor in Creativity, the Arts, and Social Transformation (CAST). 
Voices of Comedy
November 14, 2020
Topic: Voices of Comedy
Time: Nov 14, 2020 07:00 PM Eastern Time (US and Canada)
Town Hall Meeting
November 13, 2020
We are inviting interested students, including but not limited to people already majoring and minoring in
LALS
, to a "
town
hall
" on November 13, from 10:30 am-12 pm
November 10, 2020
Out there without fear: A dancehall Documentary
After the Dance: Performing Sovereignty In The Caribbean  invites you to an open class. 

Explore the global impact of Jamaica's Dancehall dancers and their struggle for local recognition.  The documentary screening of

 

Out There Without Fear

 will be followed by a panel discussion with the documentary filmmaker, Joelle Powe, the leading scholar on Jamaican popular culture from Jamaica, Dr. Carolyn Cooper, and internationally renowned Dancehall choreographer, Latonya Style.  The intersection of dance with art, classism, violence, the empowerment of women, the church, tourism, and blackness will be discussed.  Panelists will be calling in for this virtual event from Jamaica. 
November 6, 2020
Please join us on November 6th at 2 pm for the Brandeis Anthropology Research Colloquium Hunt Lecture in Economic Anthropology, featuring David Freidel. "Flashing Cash: Celts, Mirrors, Money and Power in Olmec and Maya Civilizations."  
October 23, 2020
Border South: Anthropology, Documentary
Film, and the Politics of Border Crossing.
Dia De Los Muertos
November 4, 2019
Thank you to the Intercultural Center (ICC) for opening their space and allowing us to host the movie COCO while we enjoyed authentic Mexican hot Chocolate and spent a bit of time telling stories about our ancestors and what this day means to us.
Eddie's Perejil, followed by Q&A
November 1, 2019
Friday November 1st at 6:30pm Eddie's Perejil came to Brandeis. 
"Eddie's Perejil" is a gripping solo play, written and performed by Edward Paulino, about a working-class Dominican-American college student who stumbles upon a document describing a long-forgotten genocide against Haitians by Dominicans known as the 1937 Haitian Massacre, el Corte, and temwayaj kout kouto. This discovery and subsequent self-reflection sets him on an inescapable collision course with his romanticized notion of what it means to be Dominican in the diaspora.
Meet and Greet with LALS Program
September 19, 2019
Come and join us at the Intercultural Center from 12pm to 2pm on Thursday September 19, 2019. We will be having a meet and greet with LALS for an opportunity for current and interested students to meet each other, learn more abou the program and meet some of our LALS faculty!
LALS Annual get together 2019
May 3, 2019
We gathered with graduating LALS students and Jane's Award and Prizes' recipients to celebrate another year with our program.
The Modern Jungle
February 4, 2019
The Modern Jungle screening, a film by Charles Fairbanks (USA) and Saul Zak (Mexico).
Día de los muertos
November 1, 2018
Held in the Intercultural Center (ICC).
Non-Fiction Documentary Photography Workshop
October 19, 2018
Presented by Stephen Ferry and Elizabeth Ferry.
La Batea Presentation: Elizabeth Ferry and Stephen Ferry present their book on Gold Mining in Columbia.
Aurelio Martínez acoustic performance
October 11, 2018
BLIFF Film Festival
September 28, 2018
Two-day film festival held this year at Brandeis held September 28-29.
Past Events
LALS Annual get together
April 27, 2018
En el séptimo día
April 20, 2018
Film Screening of "En el séptimo día" (On the Seventh Day) to promote the September 2018 Boston Latino International Film Festival at Brandeis.
Clínica de Los Migrante
March 27, 2018
Screening of "Clínica de Los Migrantes," a medical drama about a year in the life of Puentes, one of the only health clinics in the U.S. involved in the politically controversial practice of providing healthcare to undocumented immigrants. By law, illegal immigrants cannot obtain health insurance, and receive no regular medical treatment. At Puentes, a team of volunteers led by Dr. Steve Larson attend to an ever-growing population of housekeepers, prep cooks, and construction workers. Many come to Puentes after being turned away at other hospitals. Full of unforgettable patient-doctor interactions and human portraits, Clinica de Migrantes tells the story of America's true untouchable class and of the heroic few who reach out to help them.
Max Sedita, Janes' Travel and Research Grant
March 16, 2018
Kiss of a Spider Woman
March 12, 2018
Exclusive screening of a 35mm copy of a classic film, "Kiss of a Spider Woman," the story of political imprisonment during a military dictatorship in a Latin American country. But it is also a story about the emergence of queer identities, and about the power of film and storytelling.
Jessica Priestley, Jane's Travel Grant
March 9, 2018
BARS Anthropology Friday Seminar
February 9, 2018
"Touched by Music: Enchantment and Aspiration in Venezuela," presented by Dr. Yana Stainova, Dartmouth University.
Panela de Barro
February 2, 2018
Lunch Field Trip to Panela de Barro (Brazilian per kilo and churrascaría) co-sponsored by IBS Latin American and Brazilian Initiative.
Dolores
January 25, 2018
Screening of the movie "Dolores," co-sponsored and hosted by Sin Frontiers, Heller School. Documentary followed by discussion.
BARS Anthropology Friday Seminar
January 19, 2018
BARS Anthropology Friday Seminar, "Violence Unresolved: Argentina and the Problem of the Perpetrator," presented by Professor Ram Natarajan, University of Arkansas.