News and Events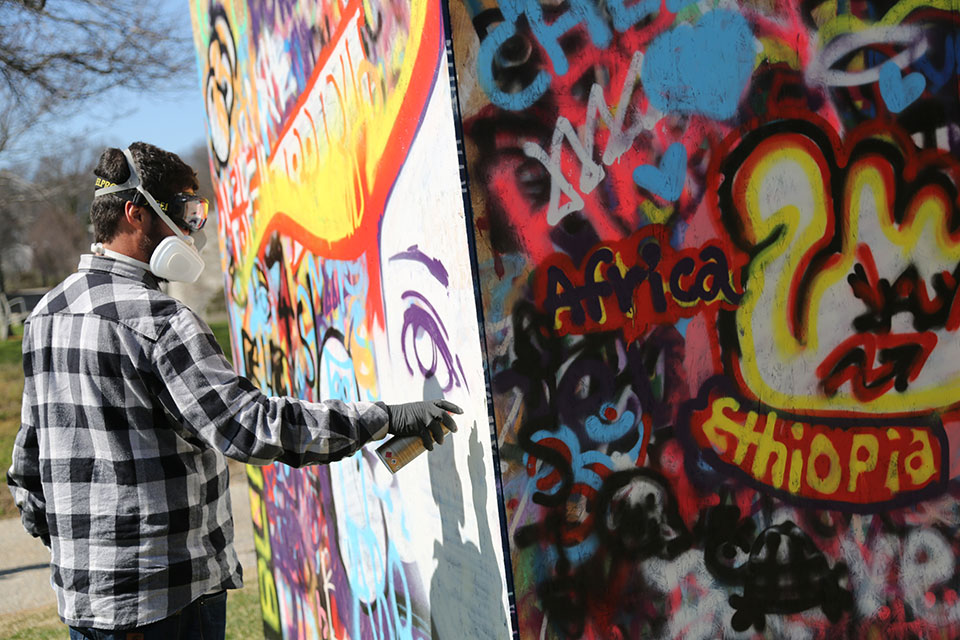 Recent Events
Dia De Los Muertos
November 4, 2019
Thank you to the Intercultural Center (ICC) for opening their space and allowing us to host the movie COCO while we enjoyed authentic Mexican hot Chocolate and spent a bit of time telling stories about our ancestors and what this day means to us.
Eddie's Perejil, followed by Q&A
November 1, 2019
Friday November 1st at 6:30pm Eddie's Perejil came to Brandeis. 
"Eddie's Perejil" is a gripping solo play, written and performed by Edward Paulino, about a working-class Dominican-American college student who stumbles upon a document describing a long-forgotten genocide against Haitians by Dominicans known as the 1937 Haitian Massacre, el Corte, and temwayaj kout kouto. This discovery and subsequent self-reflection sets him on an inescapable collision course with his romanticized notion of what it means to be Dominican in the diaspora.
Meet and Greet with LALS Program
September 19, 2019
Come and join us at the Intercultural Center from 12pm to 2pm on Thursday September 19, 2019. We will be having a meet and greet with LALS for an opportunity for current and interested students to meet each other, learn more abou the program and meet some of our LALS faculty!
Past Events
LALS Annual get together 2019
May 3, 2019
We gathered with graduating LALS students and Jane's Award and Prizes' recipients to celebrate another year with our program.
The Modern Jungle
February 4, 2019
The Modern Jungle screening, a film by Charles Fairbanks (USA) and Saul Zak (Mexico).
Día de los muertos
November 1, 2018
Held in the Intercultural Center (ICC).
Non-Fiction Documentary Photography Workshop
October 19, 2018
Presented by Stephen Ferry and Elizabeth Ferry.
La Batea Presentation: Elizabeth Ferry and Stephen Ferry present their book on Gold Mining in Columbia.
Aurelio Martínez acoustic performance
October 11, 2018
BLIFF Film Festival
September 28, 2018
Two-day film festival held this year at Brandeis held September 28-29.
Past Events
LALS Annual get together
April 27, 2018
En el séptimo día
April 20, 2018
Film Screening of "En el séptimo día" (On the Seventh Day) to promote the September 2018 Boston Latino International Film Festival at Brandeis.
Clínica de Los Migrante
March 27, 2018
Screening of "Clínica de Los Migrantes," a medical drama about a year in the life of Puentes, one of the only health clinics in the U.S. involved in the politically controversial practice of providing healthcare to undocumented immigrants. By law, illegal immigrants cannot obtain health insurance, and receive no regular medical treatment. At Puentes, a team of volunteers led by Dr. Steve Larson attend to an ever-growing population of housekeepers, prep cooks, and construction workers. Many come to Puentes after being turned away at other hospitals. Full of unforgettable patient-doctor interactions and human portraits, Clinica de Migrantes tells the story of America's true untouchable class and of the heroic few who reach out to help them.
Max Sedita, Janes' Travel and Research Grant
March 16, 2018
Kiss of a Spider Woman
March 12, 2018
Exclusive screening of a 35mm copy of a classic film, "Kiss of a Spider Woman," the story of political imprisonment during a military dictatorship in a Latin American country. But it is also a story about the emergence of queer identities, and about the power of film and storytelling.
Jessica Priestley, Jane's Travel Grant
March 9, 2018
BARS Anthropology Friday Seminar
February 9, 2018
"Touched by Music: Enchantment and Aspiration in Venezuela," presented by Dr. Yana Stainova, Dartmouth University.
Panela de Barro
February 2, 2018
Lunch Field Trip to Panela de Barro (Brazilian per kilo and churrascaría) co-sponsored by IBS Latin American and Brazilian Initiative.
Dolores
January 25, 2018
Screening of the movie "Dolores," co-sponsored and hosted by Sin Frontiers, Heller School. Documentary followed by discussion.
BARS Anthropology Friday Seminar
January 19, 2018
BARS Anthropology Friday Seminar, "Violence Unresolved: Argentina and the Problem of the Perpetrator," presented by Professor Ram Natarajan, University of Arkansas.