Launch Event: Brandeis Initiative on the Jews of the Americas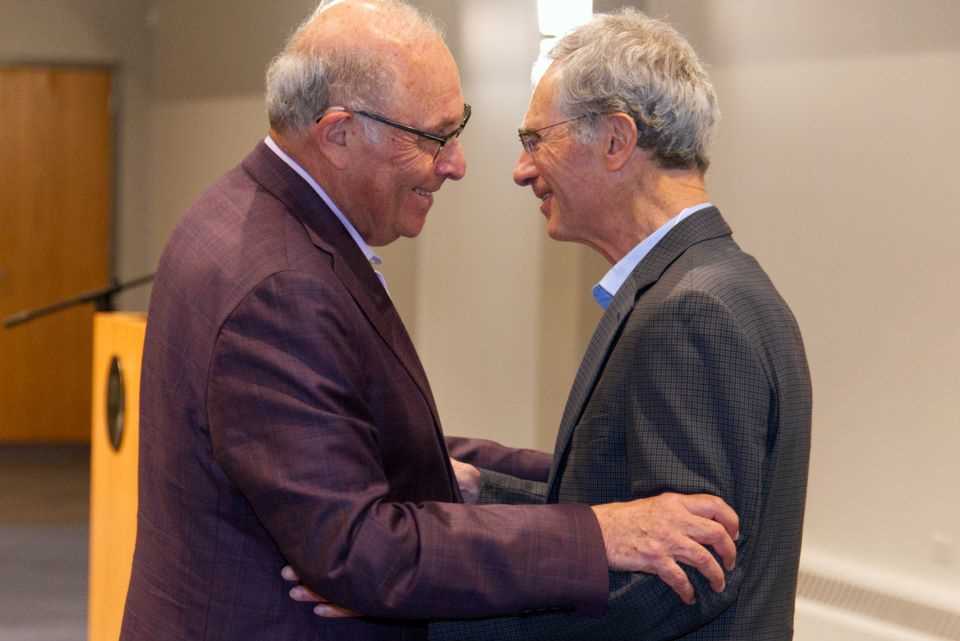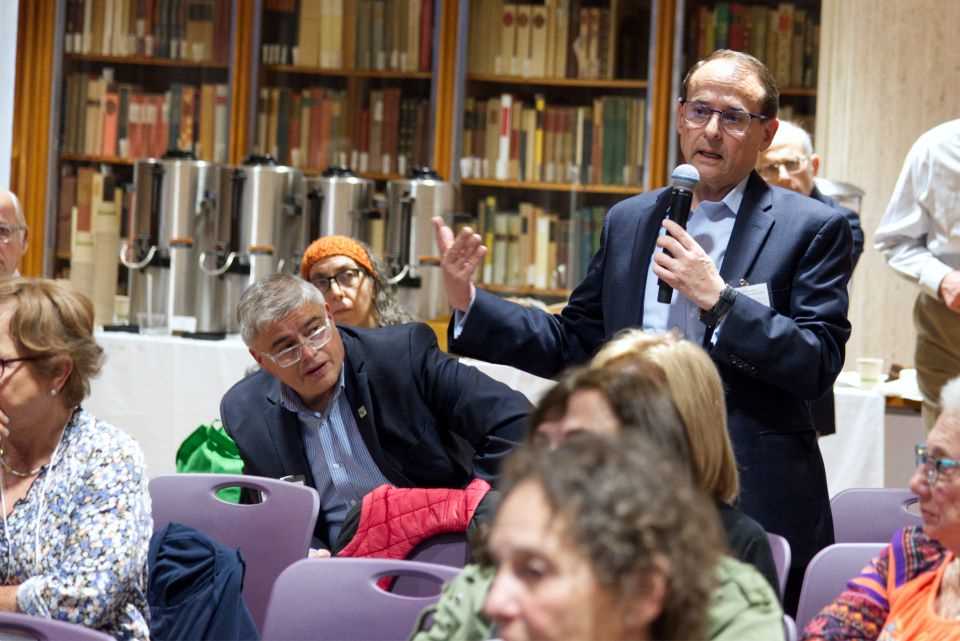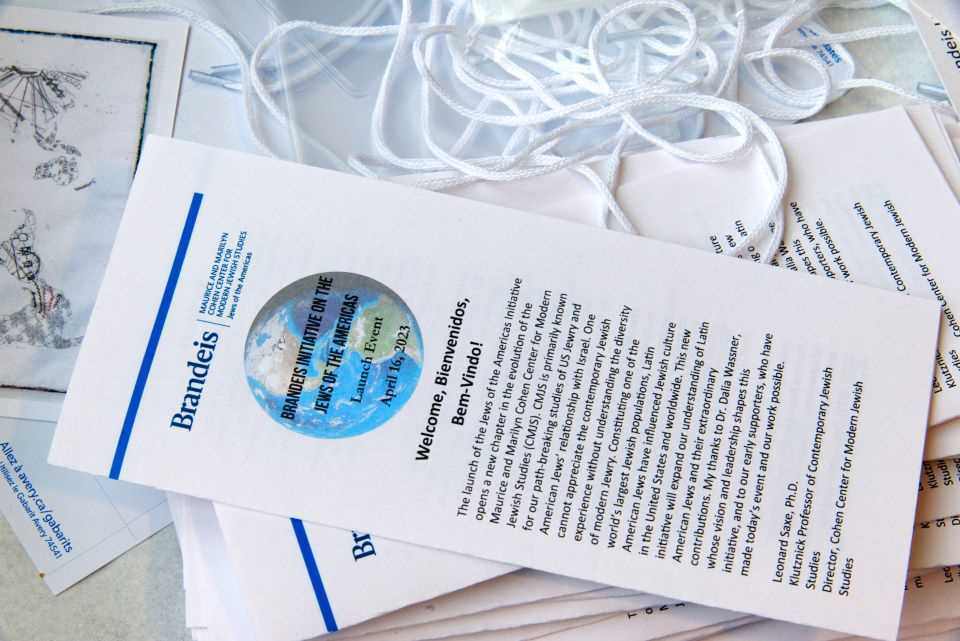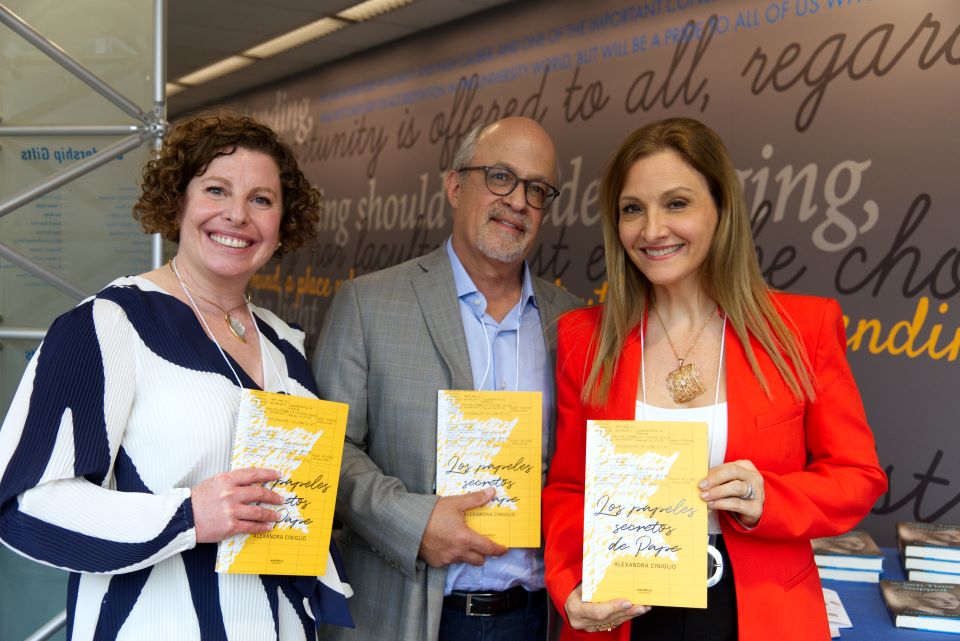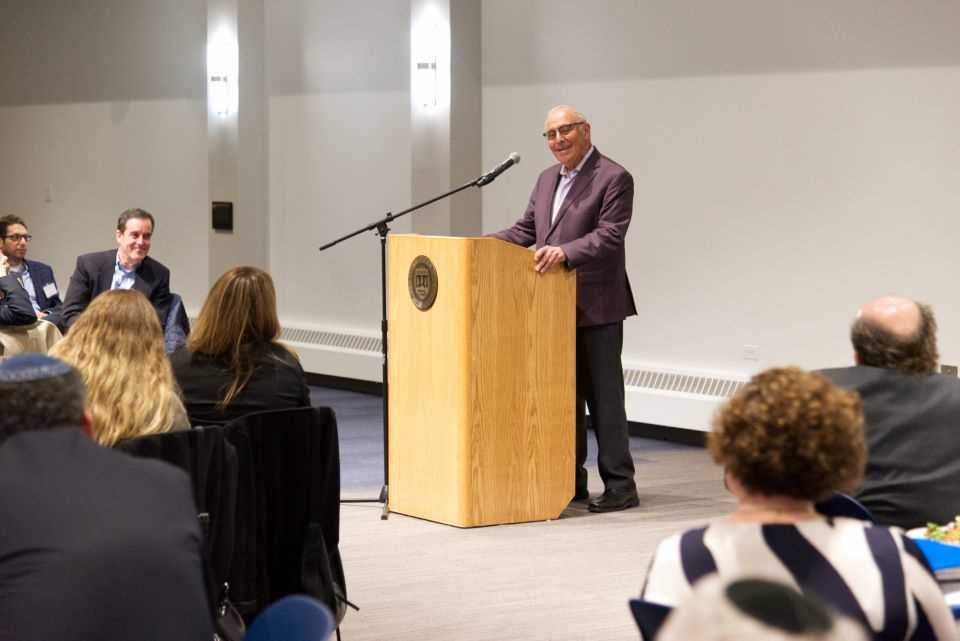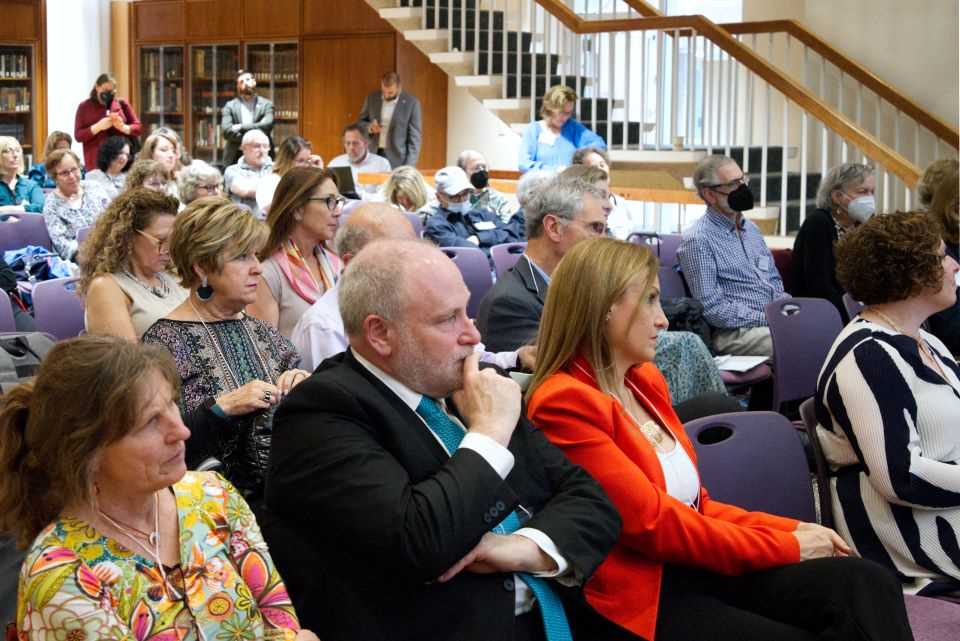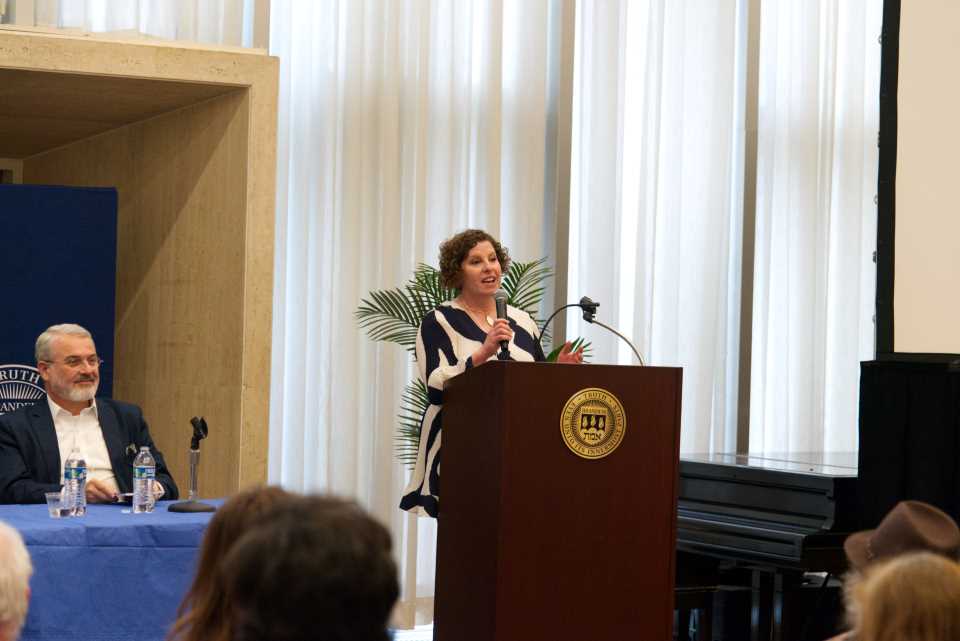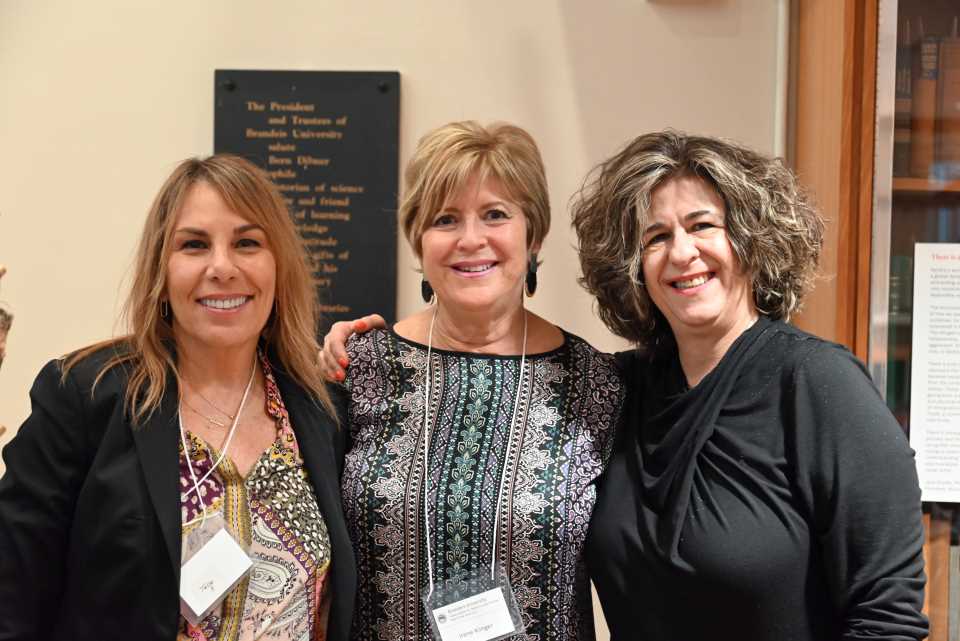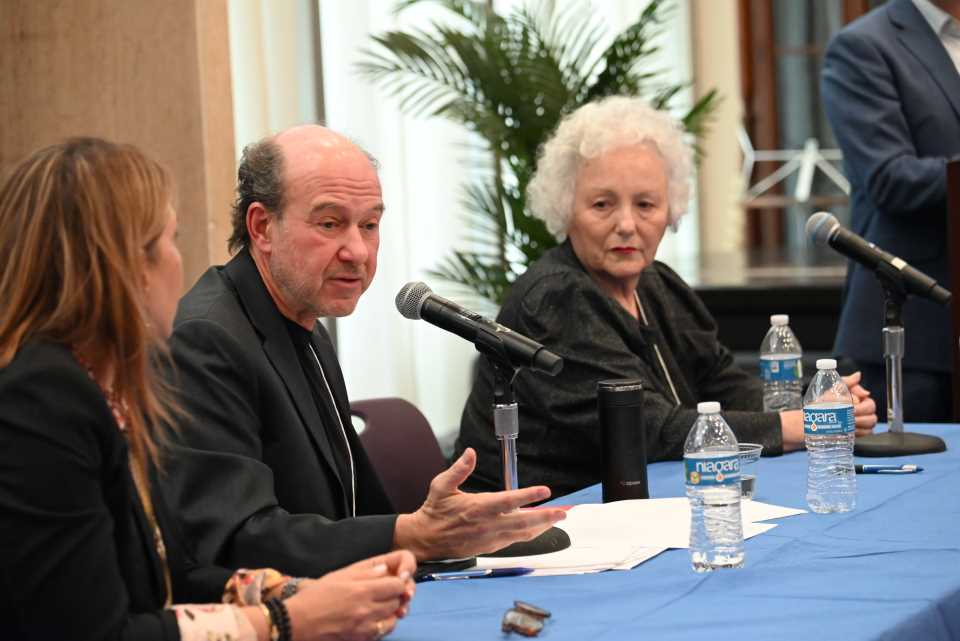 The Latin American Jewish Experience:  A Kaleidoscope of Shared Pasts, Present Activism and Future Legacies
Sunday, April 16, 2023
The Launch Event of the Brandeis Initiative on the Jews of the Americas (JOTA) on April 16, 2023 brought together extraordinary Latin American trailblazers in conversation, in order to promote new ways of thinking about global Jewish peoplehood, immigrant and diaspora life, and the larger lessons that can be learned by the Jewish experience when understood as part of the Americas writ large. Our speakers included leading figures in fields of journalism, literature, art, architecture, human rights, entrepreneurship, the museum world, communal organizations and political figures, and they represented a host of countries including Mexico, Argentina, Panama, Venezuela and Chile.
The Launch Event celebrated the establishment of JOTA as a unique initiative, understood as a bridge between the academy and the community. By knowing our pasts, elevating our stories, and creating opportunities for dialogue, we recognize the richness of our heritage and provide tools with which to combat antisemitism. We aim to be a convener of study and collaboration, where Latin American Jewish history and its present iterations are known and valued, and where creative academic and community enterprises are nurtured. 
Questions? Please contact us at jota@brandeis.edu
This event was made possible through the generosity of founding donors of the Brandeis Initiative on the Jews of the Americas and our co-sponsors: ADL New England; AJC New England; Amplify Latinx; Combined Jewish Philanthropies; Consulate General of Israel in Boston; Fuente Latina; Hispanic Studies at Brandeis University; Latin America Initiative, International Business School at Brandeis University; Latin American, Caribbean and Latinx Studies (LACLS) Program at Brandeis University; Schusterman Institute for Israel Studies at Brandeis University
Program
1:00 pm Welcome 
Prof. Leonard Saxe, Director, Cohen Center for Modern Jewish Studies
Dalia Wassner, Director, Brandeis Initiative on the Jews of the Americas
Panel 1. 1:20-2:15 pm Honoring Our Stories: The Narratives of Latin American Jews
Speakers: Journalists and Authors Alexandra Ciniglio and Ariana Neumann 
This panel will illuminate the role of journalists in investigating and salvaging biographies of Latin American Jews, the worlds they survived, and those they created anew.
2:15-2:45 pm  Routes and Roots: Testimonies of a People Dispersed  
Artist: Sandra Mayo 
Conference participants will reflect on the meaning of diaspora and familial trajectories by contributing to a communal mural.
Panel 2. 3:00- 4:25 pm From Memory to Impact: Creating Spaces for Dialogue
Speakers: Architect Julian Bonder, Museum Director Dalia Pollak, Environmental Activist Susana Pesis Werthein
Leaders in the fields of museum, memory architecture and inter-religious dialogue, the three panelists have created spaces for reflection on Jewish identity as a point of engagement and dialogue about diversity and human rights among broader communities. 
4:30-5:00 pm Coffee & Musical Interlude
Panel 3. 5:00-6:10 pm Politics and Activism: Latin America, Israel and Beyond
Speakers: Ambassador Milton Cohen-Henríquez and the American Jewish Committee Arthur and Rochelle Belfer Institute Director Dina Siegel Vann
Political leaders and activists, our panelists will address the engagement of Latin American Jews in the realms of politics and diplomacy. They will reflect on the role of Jews of the Americas within a global frame, with particular consideration of their special relationship to Israel. 
6:30-8:00 pm Dinner and Keynote Speaker: Claudio Grossman
Prof. Grossman will draw connections between his Jewish & Chilean identities, highlighting his extraordinary work in human rights. He will address democracy as a critical condition for Jewish survival, including the importance of rule of law, protection of minorities, and legacy of multicultural societies. 
With the participation of:
Claudia Kreiman, Rabbi, Temple Beth Zion, Brookline, MA
Robert Leikind, Regional Director, AJC New England
Benjamin Sigel, Latino and Jewish Community Builder and Convener
Luis Vidal, Managing Partner, Vidal Law Group LLC
Videos from the Panels and Keynote Address
Speakers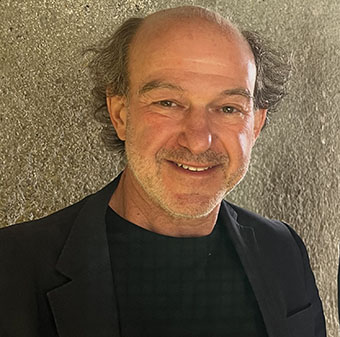 Julian Bonder is principal of Julian Bonder & Associates and is on faculty at Harvard University Graduate School of Design and Roger Williams University. Bonder's work on Argentina's Desaparecidos, civil rights, the Holocaust, September 11, and slavery include the Strassler Center for Holocaust and Genocide Studies at Clark University and with Wodiczko the Memorial to the Abolition of Slavery in Nantes, France. Bonder is active in EUROM (European Observatory of Memories) and is a member of the Symbolic Reparations Research Project. His work has received numerous honors and he has been published in a variety of journals.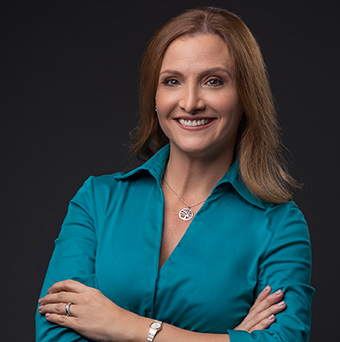 Alexandra Ciniglio is a Panamanian journalist, multimedia (radio and television) content and production manager, and author. She is currently producer and anchor of the Morning News of Radio Panama. Alexandra is author of Abraham Eisenman Un Hombre de Hierro (2017) and Los Papeles Secretos de Pape (2021).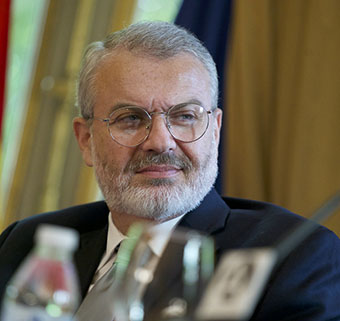 Milton Cohen-Henriquez, native of Panama, has served as deputy to the National Assembly of Panama, Minister of Government (Interior and Justice) and Ambassador to the Kingdom of Spain (2017-2019). He has served as Director of numerous magazines, radio and television networks. Cohen-Henríquez has directed and advised electoral campaigns and has taught at Universities in Panama and Spain. He is author of the novel Los Cuadernos Delirantes de Pedrarias (2018).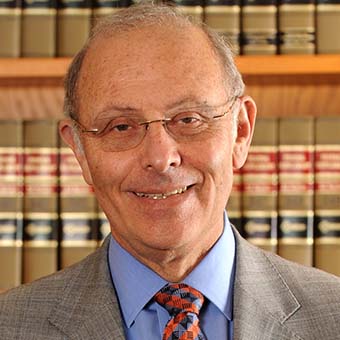 Professor Claudio Grossman is a distinguished  lawyer and Dean Emeritus of the American University Washington College of Law. A native of Valparaíso, Chile, Dr. Grossman has contributed to promoting the rule of law, human rights and legal education in both international and domestic organizations. He has chaired the United Nations Committee Against Torture and is consultant to the Prosecutor of the International Court of Justice. Professor Grossman's career also includes extensive litigation experience before the Inter-American and Universal systems on the rights of persons deprived of liberty, enforced disappearances, prohibition of non-discrimination and gender, political rights, rights of the child, indigenous populations, freedom of expression, prohibition of torture, and other fundamental freedoms. Professor Grossman has received numerous awards for his work in human rights and international law, including his commitment to promoting and protecting the freedom of expression and of the press for all people.
Sandra Mayo is an Argentinean artist and educator who specializes in printmaking and mixed media. Her work has been extensively exhibited, including at the Massachusetts State House, Boston Public Library, Monserrat School of Art, Brandeis University, Brown University, and has been acquired by private and corporate collections in Argentina, Israel, Germany, France, Italy and the US. She also conducts workshops on genograms at community organizations and academic institutions.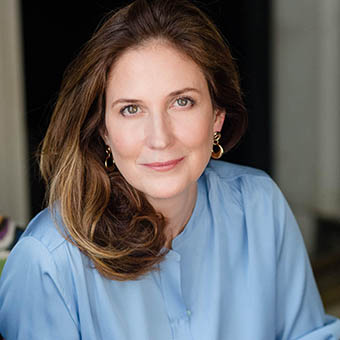 Ariana Neumann is the New York Times bestselling author of When Time Stopped, recipient of the Dayton Peace Prize for Non Fiction in 2021 and Best Memoir at the Jewish Book Awards in 2020. She worked as a foreign correspondent for Venezuela's The Daily Journal and her writing has appeared in a variety of publications including The European, the Jewish Book Council and The New York Times. Born and raised in Venezuela, Ariana currently lives in London where she is working on her 2nd book.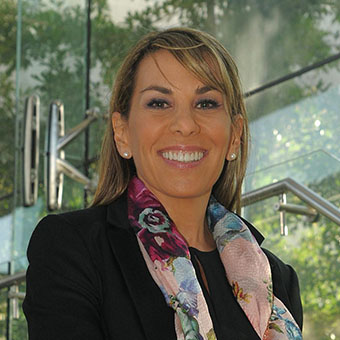 Dalia Pollak is President of Museo Judio Chile (founded 2014) and Founder of RedLaes (Red Latinoamericana de educación en Shoa/Latin American Network for Holocaust Education, founded 2020). She is a clinical psychologist by training, dedicated to preserving memory and education through museum and academic networks.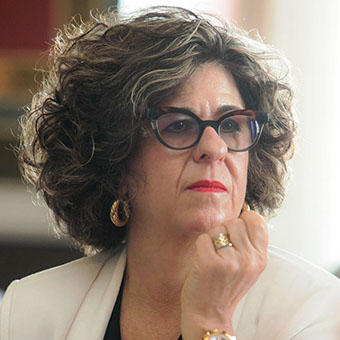 Dina Siegel Vann, a native of Mexico City, is Director of America Jewish Committee's Arthur and Rochelle Belfer Institute for Latino and Latin American Affairs in Washington, DC. Prior to her role at AJC, Siegel Vann served as UN and Latin American Affairs Director for B'nai B'rith International. She also served as Political Affairs Director for the Mexican Jewish Community and is a recipient of the prestigious Mexican National Ohtli Award. In 2016, King Felipe VI of Spain awarded her the Order of the Civil Merit for her role in supporting his country's efforts to re- engage Sephardic Jews and for helping connect the different layers of the Hispanic universe.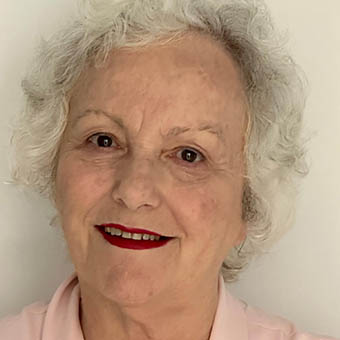 Susana Pesis Werthein is an environmental literacy advocate and founder of TESA (Taller de Economia Sustentable Ambiental). She is the founder of Casa de Abraham, Argentina, and a thought leader in inter-religious dialogue. Dr. Pesis is the recipient of numerous international awards for her work in human rights, ethics and environmental sustainability.
Meet the Director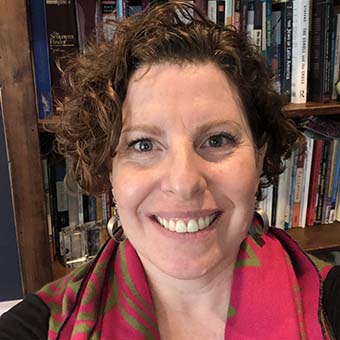 Dalia Wassner, PhD
Director, Jews of the Americas, CMJS
Associate Research Scientist
Dalia Wassner, PhD, is the director of Jews of the Americas, an initiative of Brandeis University at the Cohen Center for Modern Jewish Studies. Dr. Wassner is a historian whose research and teaching is dedicated to providing more inclusive and interdisciplinary approaches to the Jewish Diaspora and broadening the academic fields of Jewish Studies, Latin American Studies and Diaspora Studies.
Dr. Wassner is the author of Harbinger of Modernity: Marcos Aguinis and the Democratization of Argentina (Boston: Brill, 2014), which illuminates the intersecting roles of Jews and public intellectuals in bringing democracy to post-dictatorship Argentina. She is guest-editor of the launching issue of the journal Latin American Jewish Studies (Spring 2022), and her scholarship has been published in numerous academic journals, including Latin American Research Review, Iberian and Latin American Studies, Contemporary Jewry, and Journal of Modern Jewish Studies. Dr. Wassner serves on the Latin American Jewish Studies Association Board of Directors, the Jewish Women's Archive Encyclopedia Editorial Board in the field of Latin America, and the Association for the Social Scientific Study of Jewry Board of Directors.