Lighting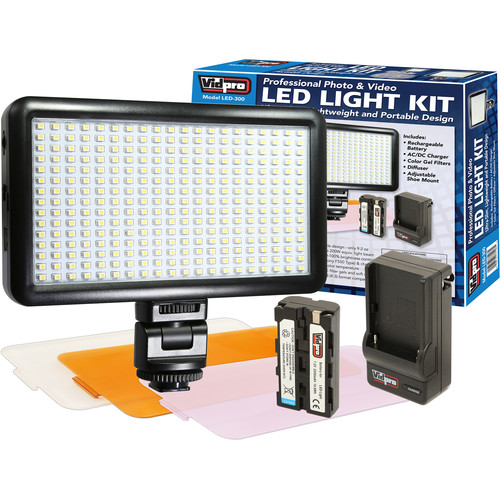 1-Light VidPro LED Panel Kit
Level 1
A lightweight, compact, battery-powered, daylight-balanced on-camera light that can also be mounted on a separate stand (included).  You can soften the output by using included diffusion umbrella, and if you want to change the color temperature of the output, you can use the included tungsten gel.  Output is equivalent to 200W.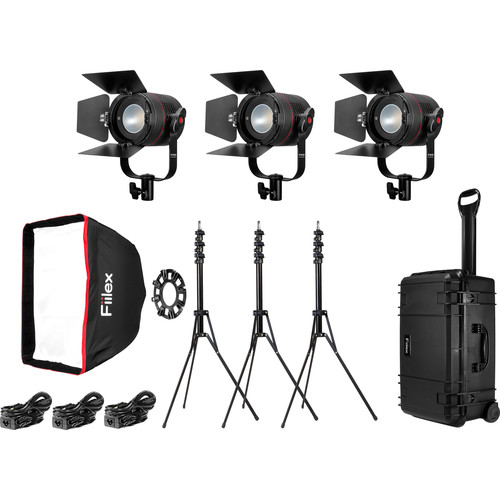 3-Light Fiilex Fresnel Kit
Level 2
These LED lights cast hard beams that can be sculpted dramatically using barndoor attachments, or softened using an umbrella attachment.