Lighting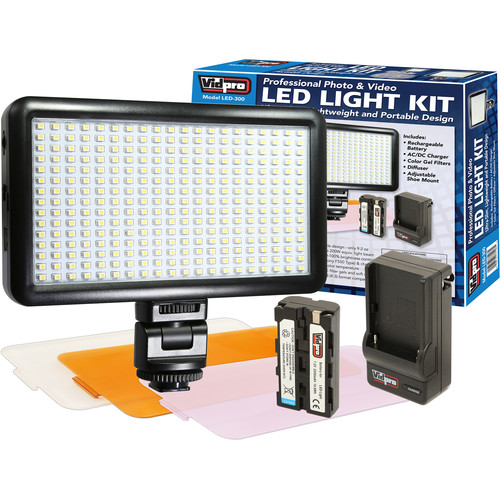 1-Light LED VidPro Kit
Level I
A lightweight, compact, battery-powered, daylight-balanced on-camera light that can also be mounted on a separate stand (included).  You can soften the output by using included diffusion, and if you want to change the color temperature of the output, you can use the included tungsten gel.  Output is equivalent to 200W.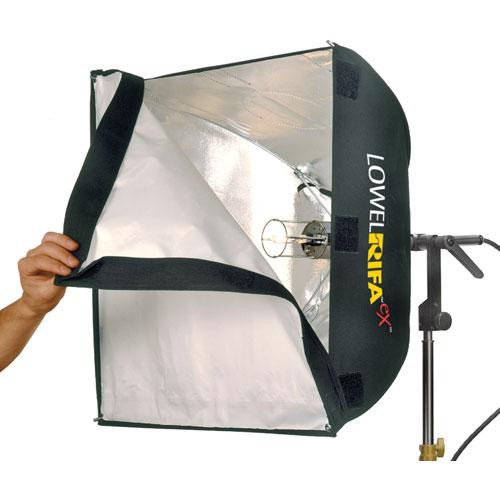 500W Softbox Light
Level I
The Lowel Rifa-lite EX uses a simple design approach as old as the umbrella to achieve its quick and easy setup and strike capabilities.
Options:
500W halogen bulb

Diffusion filter for soft lighting effects

Ideal for portraiture photos or scenarios where hard shadows are undesirable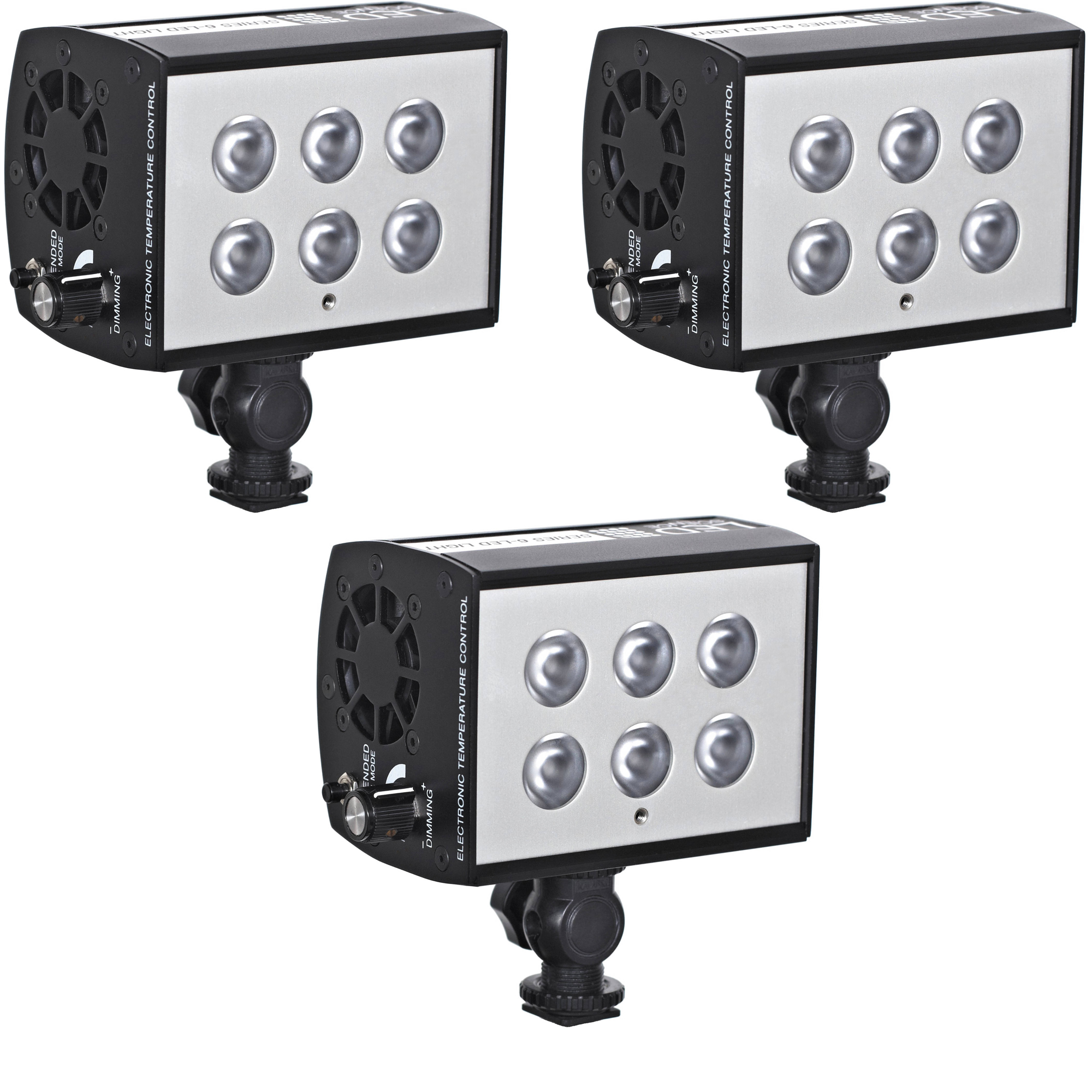 3-Light LED Science Kit
Level II
Lightweight, compact 3 LED light kit with adjustable color temperature control.
Options:
Comes with 3-Uni stands, one for each LED

Adjustable color temperatures, between 3000K (indoor lighting) and 5000K (outdoor lighting)

Loaned in an easily totable slim lightbag with shoulder strap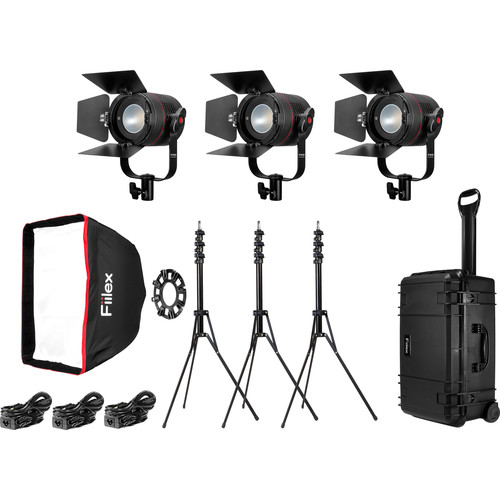 3-Light Fiilex Hard Light Kit
Level III
These lights cast hard beams that can be sculpted dramatically using barndoor attachments, or softened using an umbrella attachment.