Sound Recording
Zoom H2 Recorder
This audio recorder is simple to use and is great for recording both voice and music.
Options:
Built-in condenser microphones offer different pickup patterns

Can record from two directions simultaneously (ideal for an interview)

Headphone jack and stereo-mini microphone input (allows use of external microphones)

Capable of recording phone conversations if paired with an audio splitter

Records to SD card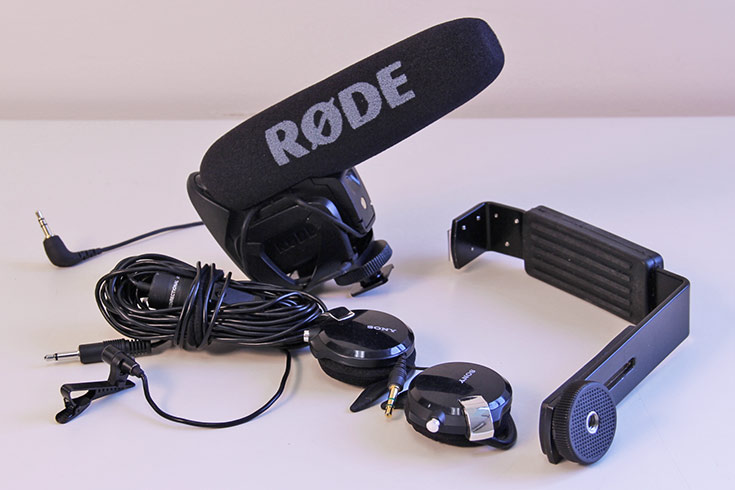 Microphone Kit
The microphones in this kit are a step up from the built-in microphones on our VIXIA camcorders and DSLR cameras. Use this kit for better control over your sound recording.
Options:
Stereo-mini Shotgun microphone for directional sound recording (two modes: wide and narrow)

Stereo-mini wired lavalier contact microphone (great for interviews)

Use included bracket mount with Canon Vixia, or attach shotgun mount to DSLR shoe
Boom Mic Kit
Our boom mic kit includes a high-end audio recorder for dual-system sound. We provide training on best practices for recording high-quality sync sound on film shoots. You may also request a microphone stand instead of a boom pole.
Features:
Zoom H4 or H5 audio recorder accepts dual-channel XLR inputs

Boom pole allows for better placement of microphones (either manually or with tripod)

Rode and Sennheiser professional shotgun microphones record high quality directional sound

Windscreens available for outdoor recording

Includes studio-quality headphones and XLR cable(s)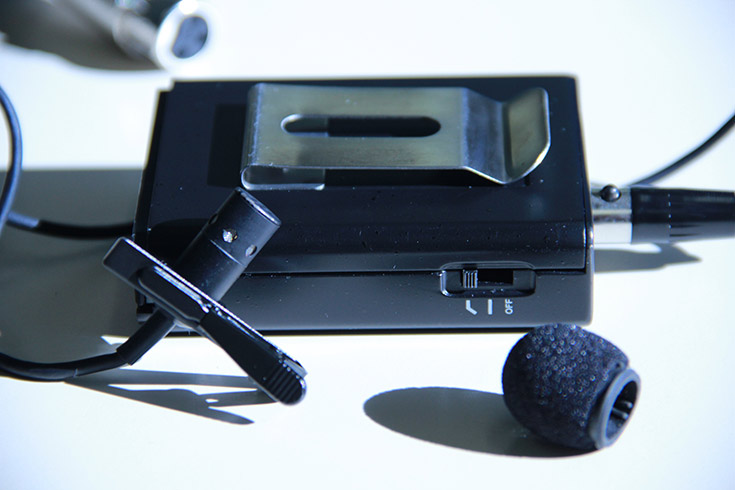 Professional Wired Lavalier Microphone Kit
These contact mics are great for interviews. Attach the transmitter to your talent's belt, and run an XLR cable into one of our professional camcorders or Zoom H4/H5 audio recorders.
Wireless Lavalier Microphone Kit
Our wireless kits transmit an audio signal over radio frequencies—tricky to set up, but great for situations when your talent is distanced from your camera and sound crew. Each kit includes a transmitter and receiver, which can be paired with our Zoom H4/H5 audio recorders or the XLR audio ports on our professional video cameras.
Options:
Lectrosonics and Sennheiser models available

Each system uses a different radio frequency

Two systems may used with a single camera or audio recorder, in order to record two different voices