Stabilization and Movement
Tripods
A tripod is a must for any extended video shoot.
Options:
Opteka 7000 light-duty pan-and-tilt tripod
Manfrotto 190XDB medium-duty tripod with 494RC2 ball head
Manfrotto 055XB heavy-duty tripod with 502HD fluid head
Camera Stablizers
We have a variety of stablizers for scenarios where a moving camera is desirable. Our Red Rock Shoulder Mount is the easiest to use. We also offer the iKan Beholder and GlideCam—these require longer training sessions and more practice in order to operate effectively.
Options:
Shoulder Mount is quick to set-up and easy to use with a variety of cameras
GlideCam has counterweighted gimbal system which can be balanced to work with a variety of cameras
ikan Beholder Pilot has a 3-axis motorized gimbal and supports DSLR or mirrorless cameras.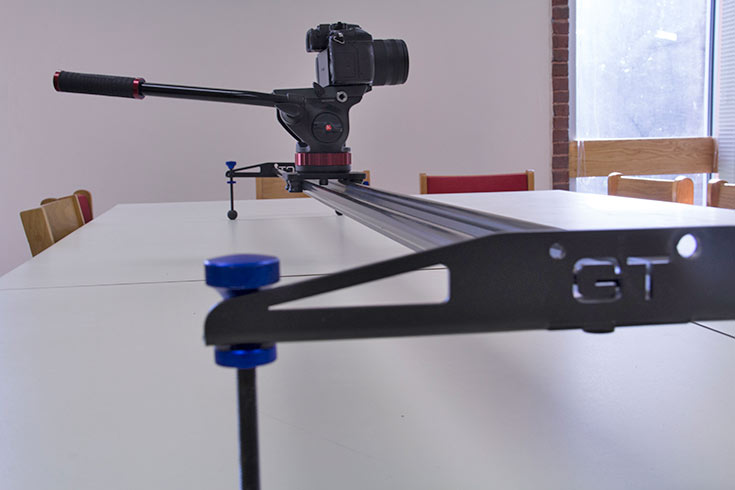 Slider
Learning to operate our GlideTrack slider is the easiest way to add smooth tracking shots to your videos.
Options:
Available in 1-meter or 2-meter lengths
Can be setup on a floor or table, or elevated with two tripods.
Supports fluid-head tripod mount for combining track movements with pans and tilts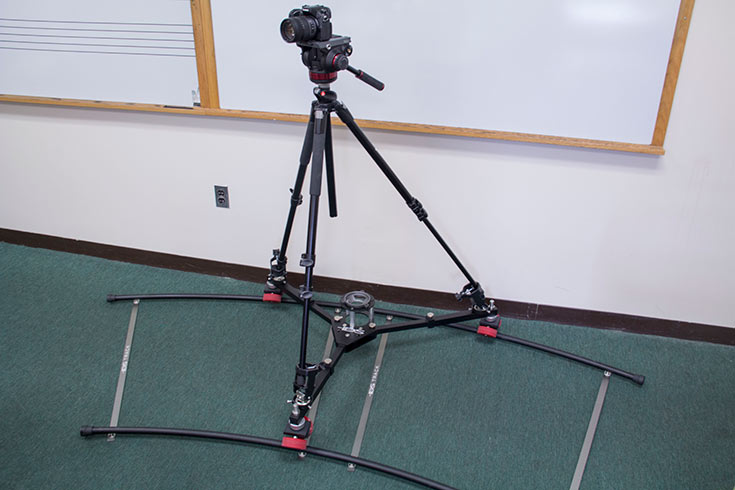 Dolly
Learn to operate one of our dollies in order to incorporate long, smooth tracking shots into your videos.
Options:
Wooden 3-wheeled dolly provides easiest setup
IndieDolly Singleman Dolly runs on straight or curved track
Matthews Doorway Dolly runs on heavy-duty wheels