Mission and History
The mission of the MCH is to broaden and deepen our students' knowledge, their thinking, and their study, and to enrich and deepen humanities scholarship across multiple disciplines. The Center brings together people from different communities (undergraduates, graduate students, faculty and visitors) and different fields of inquiry (languages, literature, philosophy, history, anthropology, sociology, the arts).
By sponsoring or facilitating new interdisciplinary courses, lectures, seminars, films, conferences, and other events, the Center explores major themes of human experience. Through their participation in the MCH, Brandeis students and faculty from all parts of campus become more informed, engaged and humane citizens of the world.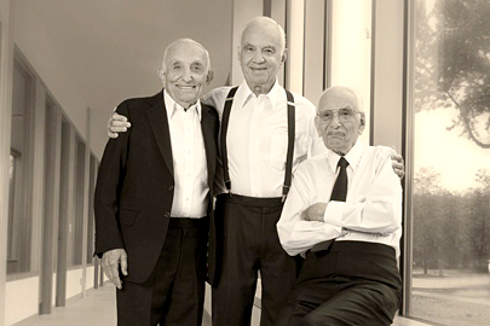 The programs at the MCH were launched by a challenge grant from the National Endowment for the Humanities and are sustained by generous annual funding from the Jack, Joseph and Morton Mandel Foundation. The Mandel Foundation was established by Jack, Joseph and Morton Mandel of Cleveland, Ohio. Its primary mission is to help provide outstanding leadership for the nonprofit world. The Foundation supports leadership education programs in its own institutions and at selected universities and organizations.
In an effort to protect and fortify the study of the humanities in higher education, the Mandel Foundation committed $22.5 million in 2007 to build a humanities center at Brandeis University. Described as having come "at a critical time," when the humanities are under increasing duress in a culture dominated by the hard sciences and the valuation of empirical data, the Mandel Foundation's gift reflects the belief that society must support the liberal arts tradition, and that for education to be truly complete, it must be broadly constructed on a solid humanities foundation.
Through the years, the Mandel family has generously supported Brandeis through the establishment of the Mandel Center for Studies in Jewish Education, the Mandel Chair in Jewish Education, the Barbara and Morton Mandel Endowed Graduate Fellowship in the Humanities, and the Barbara and Morton Mandel Endowed Graduate Fellowship in English and American Literature.
"The hallmark of our philanthropy is our commitment to invest in people with the values, ability and passion to change the world."
Jack, Joseph and Morton Mandel