Reading Groups
The Mandel Center for the Humanities supports faculty and graduate student reading groups on topics and themes related to the humanities. These groups provide an open environment for interdisciplinary conversations on subjects of broad interest to humanities scholars. Reading groups are encouraged to meet at least four times a year to discuss readings and host guest speakers, film screenings, or other events. The Center can provide funds of up to $1000 for refreshments, speaker fees, books, or other expenses. An additional $500 is available for groups to offer stipends to graduate student organizers/participants.
The Center is currently accepting proposals for reading groups for the academic year on a rolling deadline!
Current Reading Groups
Past Reading Groups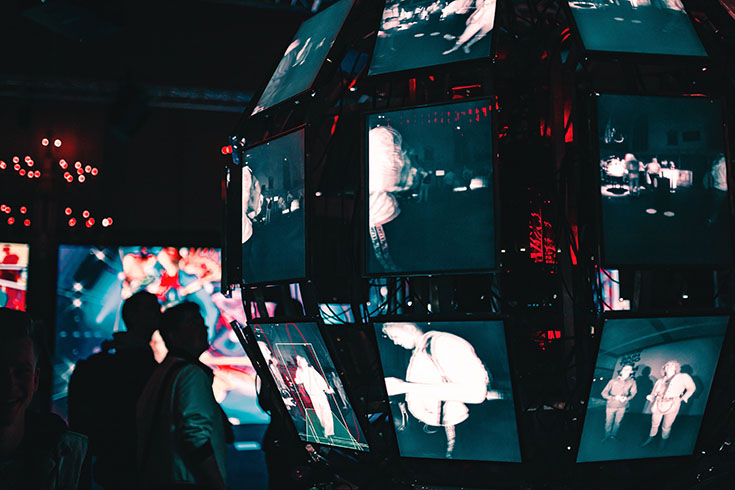 Public Humanities Reading Group
This reading group examined recent public humanities work across disciplines and cultivated public humanities projects at Brandeis. The group identified new publics for humanities scholarship, explored diverse media and genres for engaging audiences, considered opportunities for collaborating across institutional and professional lines, imagined viable public humanities enterprises, and analyzed the curricular implications of public humanities possibilities.
Decolonizing Anthropologies
This collaboratively-shaped and facilitated reading group is centered in the anthropology department but open to all faculty, students and staff at Brandeis. We hold 1-2 meetings per semester and select texts by nomination and voting. Meetings are usually held at someone's home on an evening that works for as many as possible, and are facilitated by a student volunteer. In our first two years, we have read the following:
Progressive Dystopia
by Savannah Shange,
Intimacies of Four Continents
by Lisa Lowe;
Lose Your Mother
by Saidiya Hartman, and
Savage Kin
by Margaret Bruchac.
Challenging Anti-Blackness in Literary Studies
This graduate student-led
reading
group
works along side the
Challenging Anti-Blackness in Literary Studies
speaker series to deepen our engagement with the scholarship of the speakers with an emphasis towards key pedagogic implications to each scholar's work. Co-led by participants, the sessions meet via Zoom a few days before every speaking engagement and feature a different essay by or related to each upcoming topic in the series. Other topics are accommodated as
group
interest evolves and time permits: for instance, a session on Black bibliography is planned for May 2023. Occasionally Brandeis faculty may join us in. Contact Jenny Factor,
jfactor@brandeis.edu
to be added to our mailing list.