A New Vision for the Humanities
The Mandel Center for the Humanities seeks to explore the pressing and far-reaching questions of the past, present and future using the interpretive capacities of the humanities, the social sciences and the creative arts. Serving as a hub to connect different parts of the Brandeis community and to link Brandeis with communities beyond, the Center hosts innovative programming, supports faculty and students in cutting-edge, globally-oriented and public-facing research, and advances humanistic understanding across the boundaries of nation, discipline, and medium.
News
The Mellon Foundation has awarded Brandeis University a 15 month, $150,000 grant to support "Re-envisioning the Role of the Humanities Center in the 21st-Century University," headed by director of the Mandel Center for the Humanities, Dr. Ulka Anjaria.

Upcoming Events
Funding Opportunities from the Mandel Center for the Humanities

Deadline: October 14, 2022
Brandeis faculty are invited to apply to the New England Humanities Consortium (NEHC)'s competitive seed grants for research initiatives in the humanities that seek to capitalize on the collaborative network and potential of the consortium. Awards of up to $5,000 will be made. Potential areas of funding interest include collaborative research projects, public humanities programming, programming with state Humanities Councils, programming reflecting the humanities and the pandemic, summer seminars, writing groups, shared speakers, public performances, and exhibitions. Information about past winners can be found here. Send all completed applications and questions to Ulka Anjaria.
Propose a Reading Group
Rolling Deadline
We welcome proposals for new reading groups from faculty and graduate students from the humanities, humanistic social sciences, and creative arts on a topic, theme, theoretical debate or author of shared interest. Reading groups generally meet at least four times a year and combine discussions of shared readings with visits by guest speakers, film screenings or other events. Topics that are public facing or that consider the potential social impact of the humanities and humanistic social sciences beyond the academy are particularly encouraged. Funds up to $1,000 can be used for refreshments, speaker fees, books, or other expenses. An additional $500 is available for groups to offer stipends to graduate student organizers/participants. Contact Ulka Anjaria with any questions.
Apply for Funds to Support a Lecture or Event
Rolling Deadline
Brandeis faculty are invited to apply for up to $250 to co-sponsor an on-campus or virtual lecture, class visit or other event. Applications for events that engage a public humanities speaker or topic, center questions of race, anti-Blackness and equity, and/or reach a broader community beyond the organizer's own course or department are particularly encouraged.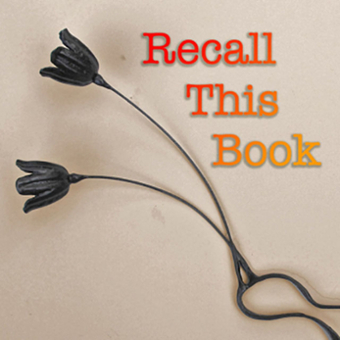 Co-hosted by Drs. John Plotz of the English Department and Elizabeth Ferry of the Anthropology Department, 
Recall this Book
is a podcast which 
seeks to shed light on pressing contemporary topics with a backwards or sometimes sideways look: each episode draws on a book or books from the past or an unexpected quarter to look at a current topic in a new way.