Humanists at Work
As a supplement to our Humanists at Work events series, the Mandel Center for the Humanities supports projects at Brandeis where humanistic study interfaces with communities beyond the university, and where students, faculty, artists and practitioners collaborate across the boundaries of discipline and profession.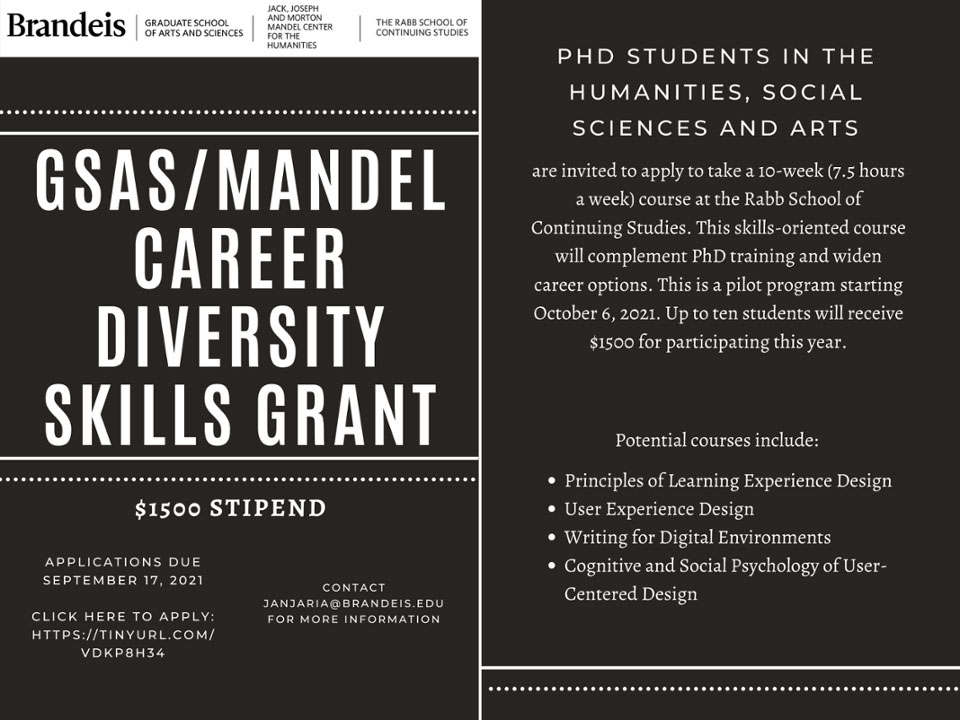 GSAS/Mandel Career Diversity Skills Grants for PhD Students
Fall 2021
In Fall 2021 the Graduate School of Arts and Sciences and the Mandel Center for the Humanities piloted a new program that funded 10 PhD students from a range of departments to take a 10-week transferrable skills course at the Rabb School of Continuing Studies. The courses were intended to complement PhD training, offer skills, and widen career options for graduate students in the humanities and humanistic social sciences.
Read more about the success of this innovative program here!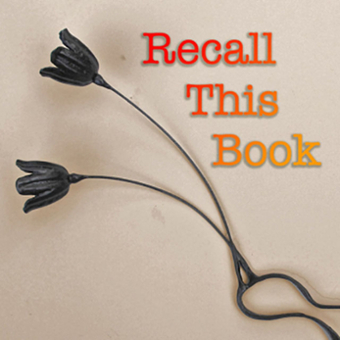 Recall this Book is a podcast hosted by
John Plotz
and
Elizabeth Ferry
that seeks to shed light on pressing contemporary topics with a backwards or sometimes sideways look: each episode draws on a book or books from the past or an unexpected quarter to look at a current topic in a new way. Featuring interviews with writers talking about their own books, or scholars talking about the books that are helping them navigate best the world in which we live, these lively discussions hash out difficult present-day issues.
New From Recall This Book