Who We Are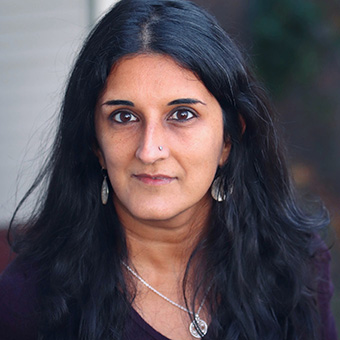 Dr. Ulka Anjaria
Director, Mandel Center for the Humanities
Professor, English Department
Ulka Anjaria is a professor of English and affiliated with the programs in South Asian Studies, and Film, Television and Interactive Media at Brandeis University. She is the author of three books, Realism in the 20-Century Indian Novel: Colonial Difference and Literary Form (2012), Reading India Now: Contemporary Formations in Literature and Popular Culture (2019) and Understanding Bollywood: The Grammar of Hindi Cinema (2021). She is also the editor of A History of the Indian Novel in English (2015) and has published on Indian and Pakistani literature and film in a variety of scholarly and public-facing venues.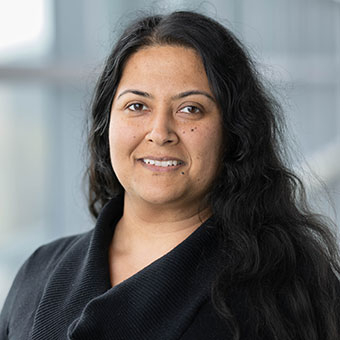 Dr. Esha Senchaudhuri
Assistant Director, Mandel Center for the Humanities
Pronouns: she/her
Esha Senchaudhuri is the Assistant Director of the Mandel Center for the Humanities, where she focuses her energies on the 'Humanities and Global Affairs' project area and the 'Education Policy & Social Justice' working group.   She currently serves as a Council on Foreign Relations Education Ambassador for Higher Education. Esha received her PhD in philosophy at the London School of Economics and Law Diploma focused on economic regulation from the University of London, and was an early career policy fellow in Humanities, Arts & American Institutions at the American Academy of Arts & Sciences. There she supported the National Commission on  Language Learning and helped establish the National Commission on Arts. She also traveled with the Academy's Global Security team to NATO and the European Parliament to present her research on the protection of cultural heritage in war zones. This work was sponsored through an initiative of the Getty Trust. In 2022, Esha was also a subject matter contributor to the strategic re-alignment process of Americans for the Arts.