Jewish Learning Through the Cultural Arts
What happens when Jewishly-identified visitors participate in Jewish cultural arts experiences? What do they learn about themselves, and about Judaism as a communal experience? How are they changed by what they see, touch, hear or taste?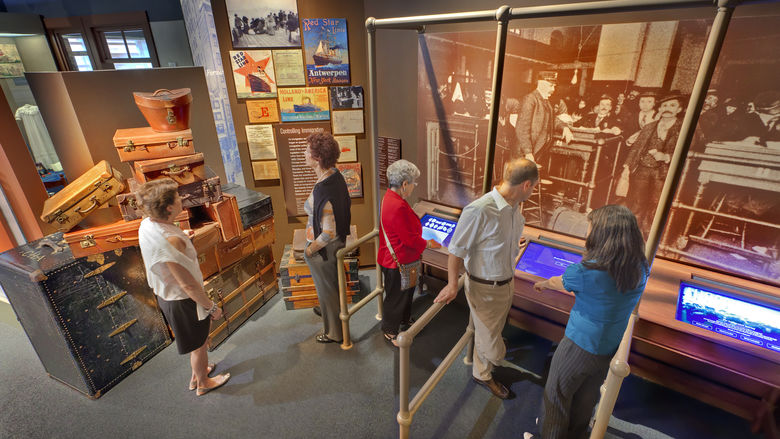 Photo Credit: G. Widman/Visit Philadelphia
Find out more about the findings of this study and view the Zoom video from the event, Learning About Learning: A Conversation with Professor Laura Yares | Learning at a Jewish Museum, where Project Director Laura Yares talked with Jon Levisohn.
This project focuses on the distinctive forms of Jewish learning that can occur when individuals and groups experience the cultural arts. Learning in cultural arts contexts is a broad field of inquiry, inclusive of both content transmission (learning new information), as well as learning about self, identity and community. Focused on adult learners, this project utilizes ethnographic research methods — including interviews, participant observation and observational fieldwork — to explore how Jews learn about Judaism outside of formal classroom settings and during leisure time.
This project is currently exploring learning experiences across five focus areas:
Online Jewish cultural events

Visual arts creative experiences

Jewish/Israeli themed movies and television shows

Jewish music

Jewish museums
Research for this project began in 2019 with a study of 30 young adult visitors to the National Museum of American Jewish History in Philadelphia, Pennsylvania. Publication of data from this research is forthcoming.
Related Public Scholarship