Jewish Day Schools History Project
This project is an investigation into the history of Jewish day schools in America since their beginning in the early 20th century. We are exploring the origins of the idea of modern Jewish day schools, why they have developed as they have, and whether they are likely to be sustainable in the future.
Our research encompasses teacher recruitment and preparation, the "grammar" of day schools, governance, financing and how school leaders defined Jewish literacy and desired educational outcomes in different periods. The work will rest on a foundation of original archival materials from a wide variety of day schools over the past 100 years.
Project outcomes will include a book on the history of Jewish day schools in the United States, and an archive of primary source materials that will be made available online.
From the Day School Archives
In the process of researching this project, the Mandel Center has amassed a rich collection of archival photos, documents and resources. Click on the links below to read more about their significance from Professor Krasner.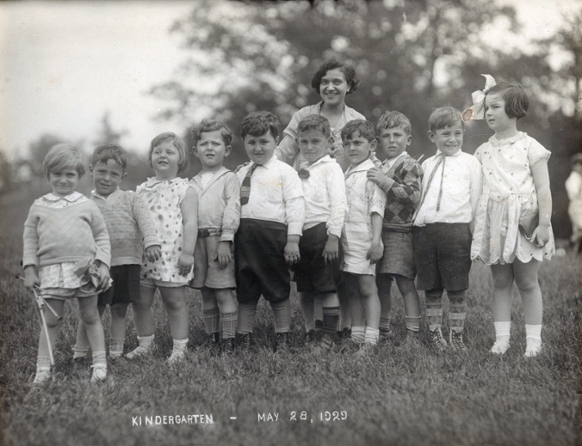 "The Emerging Modern Day School"
"Study in Israel as a Rite of Passage"