Portraits of Adult Jewish Learning
What do we mean by "adult Jewish learning"? Where is contemporary adult Jewish learning taking place? And what kinds of learning matter to adult Jewish learners in the twenty-first century? The Fellows of the Portraits of Adult Jewish Learning project boldly tackle these questions through the exploration of various learners' experiences in diverse circumstances. Using the social science methodology of portraiture, the Fellows described the wide range of participants, settings, subject matter, and ways of meaning making that characterize adult Jewish learning today. Their work, published in the book Portraits of Adult Jewish Learning: Making Meaning at Many Tables (Wipf and Stock, Spring 2022), is designed to help educational leaders, clergy, policymakers, philanthropists, teachers, and adult learners to think "outside the frame" about program planning, curricula, pedagogies, and venues that encourage meaningful adult learning.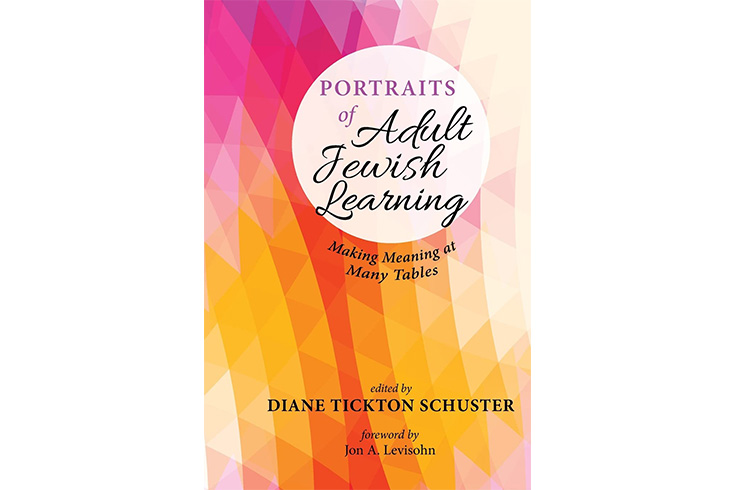 On September 21, 2022 the Mandel Center hosted the webinar, Mandel Series Book Launch - Portraits of Adult Jewish Learning: A Conversation with Diane Tickton-Schuster. Learn more about the book and watch the webinar here.
This project is an extension of the earlier Mandel Center project, 
Portraits of Jewish Learning
.
PAJL Fellow

Research Focus


Laura Yares
Assistant Professor of Religious Studies, Michigan State University

Young adult couples from multi-faith backgrounds visiting exhibits at a Jewish museum.

Miriam Heller Stern
Vice Provost for Educational Strategy, National Director of the School of Education, and Associate Professor, Hebrew Union College-Jewish Institute of Religion

Tobin Belzer
Contributing Fellow, Center for Religion and Civic Culture, University of Southern California; Research affiliate, Stanford SPARQ

Creatives in a theater company co-creating the script of a Jewish-themed play.

Sarra Alpert
Director, Avodah Institute for Social Change

Abigail Uhrman
Assistant Professor of Jewish Education, William Davidson Graduate School of Jewish Education at the Jewish Theological Seminary

Young adult social justice activists participating in Avodah's Jewish Service Corps program.

Lauren Applebaum
Director, DeLet, Hebrew Union College-Jewish Institute of Religion, LA; Co-Director, Project Orli: Research and Leadership for Israel Education

North American Jewish preschool educators engaging in a study trip in Israel.

Joshua Ladon
Director of Education, Shalom Hartman Institute of North America

Jewish and non-Jewish staff members of a Jewish social service agency using study to explore the meaning of Jewish peoplehood in the context of their work.

Lourdes Arguelles
Professor Emerita of Education and Cultural Studies, Claremont Graduate University; California licensed psychotherapist; Lopon (Senior Teacher), Drikung Kyobpa Choling

Anne Rivero
Retired licensed psychiatric social worker

Latinx immigrants seeking to convert to Judaism and overcoming barriers they perceive as preventing them from feeling accepted or learning "como se verdaderamente un Judio/a" (how to be an authentic Jew).

Jane Sherwin Shapiro
Co-Founder, Orot: Center for New Jewish Learning

Members of a long-term Torah study group producing their own commentaries and developing practices that support lifelong learning.

Yaffa Epstein
Director, Wexner Heritage Program, Wexner Foundation

Tali Zelkowicz
Director, Curriculum and Research, Wexner Foundation

Jewish communal leaders grappling with issues raised in the Wexner Heritage program's curriculum about "applied pluralism."