Portraits of Jewish Learning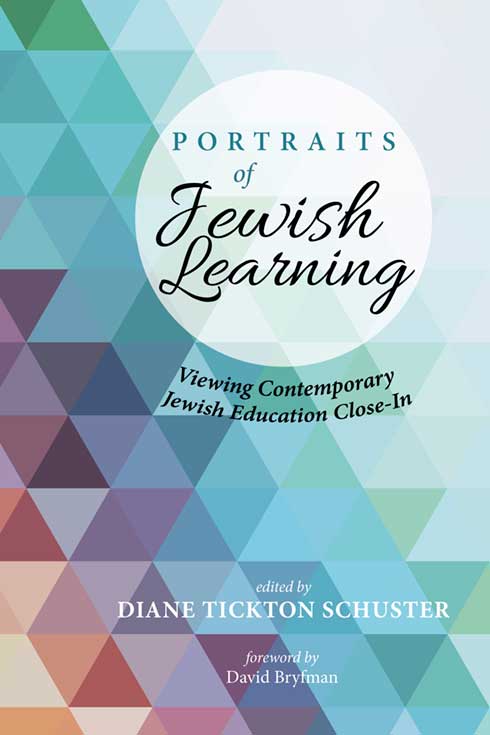 What does learning look like in Jewish education?
The Mandel Center invited researchers and research-minded practitioners to develop narratives about Jewish learning and to reflect about conceptual frameworks that inform their findings. Under the guidance of Diane Tickton Schuster, they developed the essays that are collected in this volume.
Portraits of Jewish Learning brings together colorful accounts of the ways that Jewish students today are having meaningful learning experiences in day school classrooms, Hebrew programs, synagogue-based schools, and high school and college courses that push students out of their comfort zones. These stories—informed by careful and disciplined inquiry—prompt readers to reflect on questions of what Jewish learning is, what we can discover by studying experiences of learning at close range and over time, and how Jewish education can respond to the needs and interests of Jewish learners who seek a Judaism that is relevant in today's world.
These portraits are designed to encourage critical discussion among educational leaders, clergy, policymakers, philanthropists and parents, as well as teachers and those aspiring to work in Jewish education. They invite us to think about the many ways in which today's Jewish education can be enriched by experimentation and innovation. 
Contributors
Jordana Schuster Battis

David Bryfman

Stefani E. Carlson

Rafael M. Cashman

Allison Cook

Sharon Feiman-Nemser

Nicole M. Greninger

Rachel C. Happel

Ziva R. Hassenfeld

Orit Kent

Jon A. Levisohn

Nachama Skolnick Moskowitz

Matt Reingold
Edited by Diane Tickton Schuster
This project led to the Mandel Center project Portraits of Adult Jewish Learning.