Undergraduate Departmental Representatives
The Undergraduate Departmental Representatives serve as a resource and representative for fellow majors and minors and potential majors and minors, and brings student concerns and/or ideas to the program faculty. They also provide feedback to the program chair, undergraduate advising head, and faculty regarding scheduling problems, course offerings, etc. and help organize events for majors, minors, and other interested students.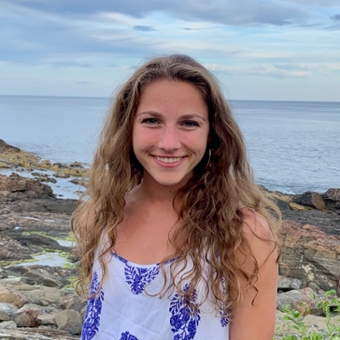 Andrea Bolduc
Undergraduate Departmental Representative
I am a junior majoring in Politics and minoring in Legal Studies and French, with a particular interest in American politics and the roles that geography and history play in political science analysis. I am passionate about social justice and civic engagement, and this past June I co-taught a mini-course on gerrymandering at Massachusetts Girls and Boys State. I worked as a research assistant with Professor Goodhart over the summer, helping her sort through data for a project that examines political polarization and the role that TV advertising costs play in swaying electoral outcomes. I also volunteered as a tutor with the Petey Greene Program, which supports incarcerated people as they pursue their GED. Outside of the classroom, I volunteer in the admissions department and am a contributing writer and new associate editor with the Brandeis Journal of Politics. I am an avid runner and captain of the women's varsity cross-country and track & field team at Brandeis, where I specialize in the distance and mid-distance events. I am excited to work with the Politics department and my fellow UDRs to improve and enrich the experience of students and provide greater opportunities for collaboration between faculty, staff and undergraduates.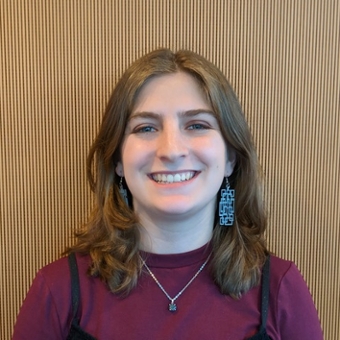 Renee Korgood
Undergraduate Departmental Representative
Renee Korgood is a senior majoring in Politics and History and minoring in Legal Studies and French. She is from Merrick, New York, but is very involved with local politics right here in Waltham. Renee's research focuses on global standards of human rights and the role of international institutions in preventing and resolving conflict. On campus, she is an Orientation Leader, a Brandeis National Committee Ambassador, one of the Presidents of Adagio Dance Company, and much more. She also serves on the Steering Committee of Progressive Waltham, a local advocacy group. Renee recently completed an internship at Alliance for Justice in Washington, DC, and continues to volunteer at WATCH CDC in Waltham at a housing clinic. She is excited to be serving as a Lead UDR and as a Politics UDR for a second year!