Undergraduate Departmental Representatives
The Undergraduate Departmental Representatives serve as a resource and representative for fellow majors and minors and potential majors and minors, and brings student concerns and/or ideas to the program faculty. They also provide feedback to the program chair, undergraduate advising head, and faculty regarding scheduling problems, course offerings, etc. and help organize events for majors, minors, and other interested students.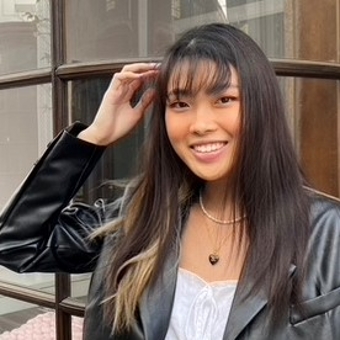 Yoko Hsieh
Undergraduate Departmental Representative
I am a senior majoring in Politics and minoring in Legal Studies and Anthropology. This summer I worked at Phonathon as a student caller and am currently an Admissions Fellow at Brandeis Undergraduate Admissions. This fall, I will be interning for EdLaw Project, a program that focuses on the School-to-Prison pipeline for indigent, court-involved youth through trainings for juvenile justice and child welfare attorneys; technical assistance for youth, parents, community organizations; and direct education advocacy. I am passionate about juvenile justice and changing the foster care system for the better. It is vital that we make assuring our children's futures a top priority. For most of my high school and college career, I worked with young children as teachers' assistants. These experiences improved my relationship with children, and I gained insight into child behaviors and actions. Outside of the classroom, I am the President of Brandeis Girl Up, an organization founded by the UN which stands up for young girls' voices in developing countries, a Brandeis Beacon, and am formerly a member of Kaos Kids. I am incredibly thrilled to work with the Politics department and my fellow UDRs to improve the experience and connection with students and to provide more opportunities for collaboration between faculty, staff, and undergraduates.
Alaysia Penso
Undergraduate Departmental Representative
I am a Junior double majoring in Politics and Theatre Arts, and minoring in Philosophy. I am passionate about political theory, civil rights, and making complex political and philosophical ideas and experiences accessible to others through artistic avenues. Outside of the classroom I love to act and dance, I am a Community Advisor, and on E-Board for Brandeis' Black Student Organization (BBSO). This summer I interned for ivfOPEN: a non-profit organization working with IBM to establish an independent standardized tracking system for human tissue. This internship has taught me a lot about how to take a concept from the abstract and put it into motion and the importance of partnering and communication. I have also learned a lot about the world of IVF and the ways in which it impacts lives along a multitude of factors, from socioeconomic status to geographic location. I am ecstatic to be working with my fellow UDRs this year to assist the department in helping students gain access to more resources.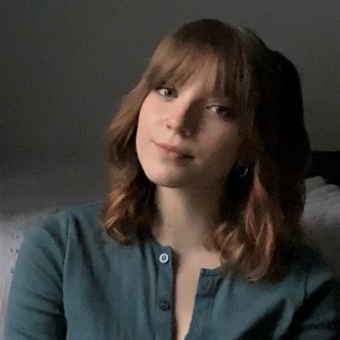 Mia Plante
Undergraduate Departmental Representative
I am a junior double majoring in Politics and American Studies and minoring in Legal Studies. I am particularly passionate about American politics, civil rights, and political theory. I wish to use this passion to advocate for legal reform within the justice system in order to secure equal protections for all individuals - particularly people of color - in the United States. This summer I worked with Quinton Zondervan's team to help him win re-election to the Cambridge City Council. Additionally, I worked as a Rural Cohort Fellow with New Hampshire Youth Movement, a progressive organization run by and for the youth of New Hampshire. These opportunities strengthened my understanding of political campaign and nonprofit work and gave me more insight into what the general public believes in. In my free time I am a member of the Brandeis Mock Trial Association, occasionally write opinions for The Brandeis Hoot, and love exploring the outdoors. I am so excited to work with the Politics Department and my fellow UDRs this year and look forward to boosting student engagement in departmental activities.