Doctorate in Politics (PhD)
Admission to the PhD program has been paused for the 2023-2024 academic year.
The Brandeis doctoral degree program in politics aims to prepare scholars, teachers, and policy analysts of the highest quality. To that end, the program offers training in a range of research methods with particular strength in qualitative methods, political theory, and comparative case analysis.
The program's small size fosters attentive mentoring. Small seminars and individualized tutorials bring students into close and regular contact with their advisers. Teaching assignments, both as section leaders for survey classes and occasionally as independent course instructors, help our doctoral students to develop excellent pedagogical skills.
You must complete a minimum of three years in residence and twelve term courses (five core graduate field seminars and seven electives). In addition, all graduate students are required to enroll in the year-long Departmental Proseminar, which provides a forum for students and faculty to discuss their research, methodological approaches to the study of politics, and professional development.
Our department offers a full tuition waiver, a stipend and health insurance to all incoming PhD students regardless of financial need or nationality.
Why Brandeis?
Our faculty include world-renowned experts with a wide range of interests, from political theory and contemporary American politics, to the study of terrorism, international organizations, and the politics of the Middle East.
If you have interdisciplinary interests, Brandeis boasts several centers — including the Schusterman Center for Israel Studies, the Center for German and European Studies and the Crown Center for Middle East Studies — that support students in stimulating inter-disciplinary settings. You may also attend courses in local institutions that are part of the Boston Area Graduate Consortium, such as Tufts, Boston College, and Boston University.
Our program provides the best of a Brandeis education: small classes, dedicated mentoring by distinguished faculty, intellectual diversity and access to the wealth of academic and cultural resources only Boston can offer.
Careers and Alumni
In recent years, our students, have earned post-doctoral fellowship and research appointments at Oxford University, the Washington Institute of Near East Policy, The Fletcher School of Law and Diplomacy at Tufts University and the School of Public Policy at the University of Maryland-College Park; tenure track positions at Providence College, University of Dubuque and University of San Diego; and administrative positions at Yale University's Silliman College, The Cohen Institute for Leadership and Public Service at the University of Maine and Harvard University's Kennedy School of Government.
Our graduates also publish with top-level presses and in highly visible professional journals. Books and articles by recent graduates include:
Jeffrey Karam (PhD'16), "Missing Revolution: American Intelligence Failure in Iraq." Winner of Intelligence and National Security prize for best article of 2017.
Catherine Worsnop (PhD'16), "Domestic Politics and the WHO's International Health Regulations: Explaining the Use of Trade and Travel Barriers during Disease Outbreaks," Review of International Organizations (2017).
Matthew Isaacs (PhD'17), "For God or Country: Explaining the Salience of Religion in Ethnic Conflict," Comparative Political Studies (2017).
Paul Herron (PhD'14), Framing the Solid South: The State Constitutional Conventions of Secession, Reconstruction, and Redemption (University Press of Kansas. 2017).
Sarah Feuer (PhD'14), Religion and the State in Postcolonial Morocco and Tunisia (Cambridge University Press, 2018).
Ryan LaRochelle, (PhD'16) "Reassessing the History of the Community Action Program," 1963-1967, Journal of Policy History, (2019).
Alumni Spotlight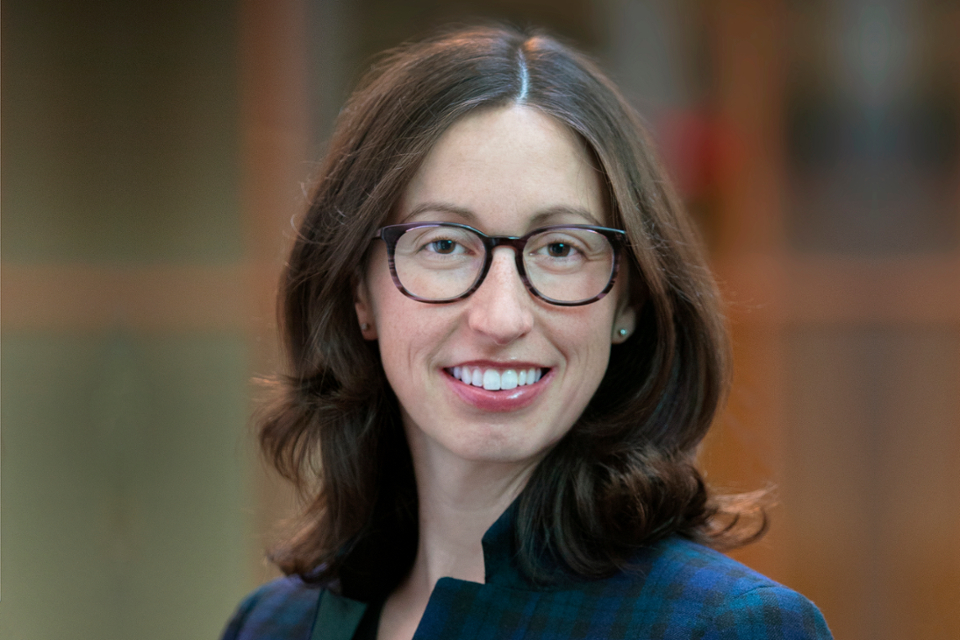 Professor Catherine Z. Worsnop PhD'16 discusses her ongoing book project looking at the challenges of international cooperation during cross-border disease outbreaks.