Department News
February 19, 2021
Quinn Weiner, a Sociology major graduating in the spring of 2021, uses they/them pronouns. This is just one of the ways they're challenging society's ideas about gender.
December 18, 2020
Sociologist Derron Wallace saw an opportunity to use his expertise to make a difference.
December 14, 2020
Sociologist Sarah Mayorga argues that even though well-intentioned, the pursuit of diversity can blind us to the underlying racism in society.
Karen V. Hansen receives honorary doctorate degree
November 13, 2020
Karen Hansen received an 
honorary doctorate 
from the University of Southern Denmark. A wide-ranging and internationally recognised researcher, Karen Hansen's research and teaching combines sociology and history, and she does so across a broad chronological spectrum. Her research is characterised by its clear writing style, a superb theoretical overview, an impressive analytical depth and an empathic approach to the material, which is based on a true wealth of sources. 
Derron Wallace is a 2020 nominee for the SAGE Prize for Innovation and Excellence
July 21, 2020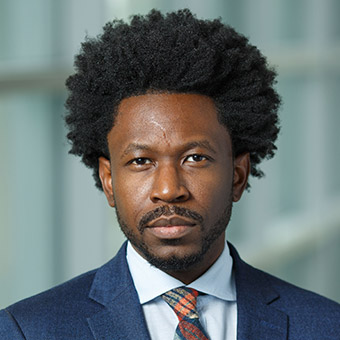 Derron Wallace's article, "The Racial Politics of Cultural Capital," has been nominated for the SAGE Prize for Innovation and Excellence by the British Sociological Association.
New Faculty: Sarah Mayorga joins Sociology Department
July 1, 2020
Sarah Mayorga 
will join the Department of Sociology at Brandeis University in July 2020. Prior to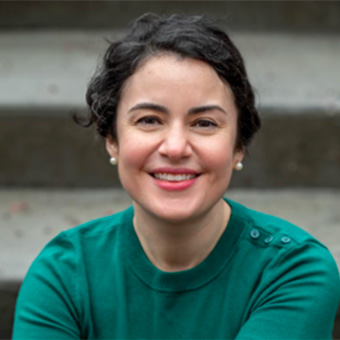 joining Brandeis, Sarah previously taught at the University of Cincinnati and University of Massachusetts Boston. She teaches courses in the sociology of race and racism, urban sociology, inequalities in the media, and Latinx sociology. Her research investigates questions of racism and power, with a focus on multiracial neighborhoods. She received her PhD in Sociology from Duke University. 
Mayorga's first book, Behind the White Picket Fence: Power and Privilege in a Multiethnic Neighborhood (University of North Carolina Press, 2014), won the 2015 American Sociological Association Latino/a Sociology Section's Distinguished Contribution to Research Book Award. Mayorga conducted in-depth interviews, participant observation, and a household survey to illustrate how spatial proximity does not necessarily translate to racial equity in a multiracial neighborhood. She found that white residents enacted norms of social control and social distancing towards their Black and Latinx neighbors despite expressing positive racial attitudes and praising the neighborhood's diversity.
Mayorga has also published several articles on diversity ideology, the role of dogs in maintaining racial boundaries in multiracial neighborhoods, whiteness as a social determinant of health, and the particularities of conducting research in multiethnic settings.
Mayorga's current book project analyzes the experiences of residents from two working-class Cincinnati, Ohio neighborhoods to understand how processes of racial capitalism shape what residents say, how residents interact with their neighbors, and the practices of neighborhood institutions, such as neighborhood associations and local police.
June 10, 2020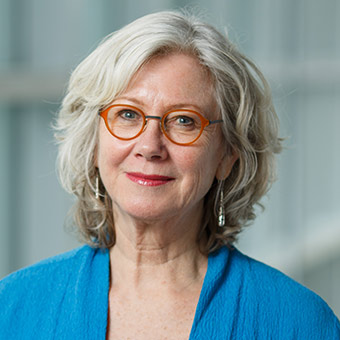 Congratulations to Karen Hansen, who will participate in the Voices for Economic Opportunity Grand Challenge, an 18-month study of national poverty and economic mobility which carries a $100,000 grant. 
Sociology Statement on #FORDHALL2015
November 2, 2015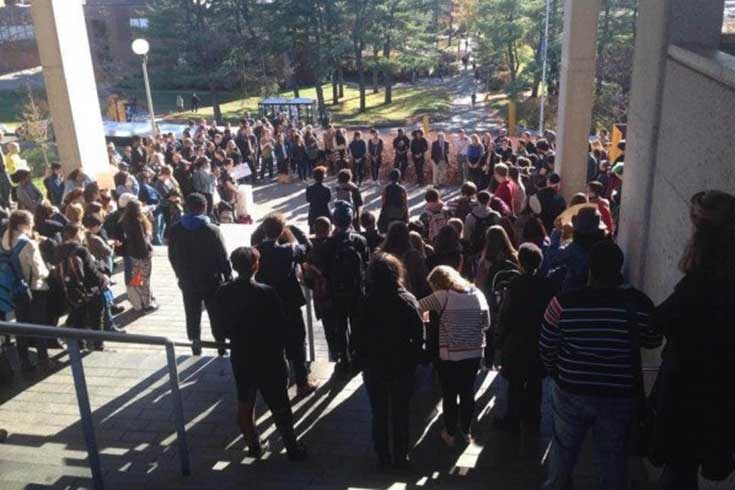 The faculty and staff of the Department of Sociology stand in solidarity with students who have occupied Bernstein-Marcus. We strongly endorse their vision of a more inclusive and diverse university. We commend their leadership and courage in asking all of us to participate in the realization of this vision. We commit ourselves to actively engaging to deepen the conversation and to support concrete efforts to move towards a more equitable and just Brandeis.
Our discipline arose from the study of inequality and injustice, and these remain central concerns. We recognize the harms done by systems of structural inequality, which exact deadly and unacceptable tolls on the bodies, souls, families, and communities of people of color in the United States. We also know that the values and policies that have attempted to address the persistent problems of racism and exclusion in our society and our university have often fallen short, and that new discussions, new ideals and new practices are necessary to move our communities forward.
We maintain an unshakable commitment to teaching and research focused on inequality and injustice, their consequences, and mechanisms for their amelioration. We support continued negotiations between the students, university administration, interim President Lynch and the Board of Trustees to find a collaborative path for addressing the yet unfulfilled social justice promise of Brandeis. We will continue to engage with our students, colleagues, and university leaders to address these issues on campus and beyond in a constructive and collaborative manner.