Department News & Events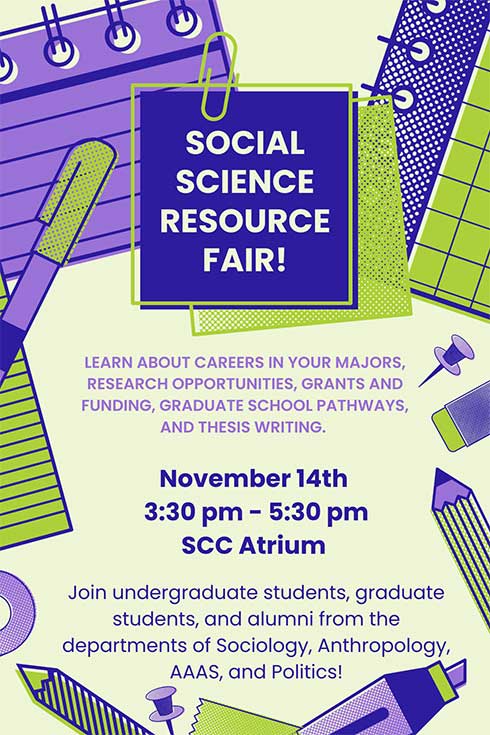 Social Science Resource Fair
November 14, 2023
Social Science Resource Fair
Tuesday, November 14th, 2023
3:30pm - 5:30pm
SCC Atrium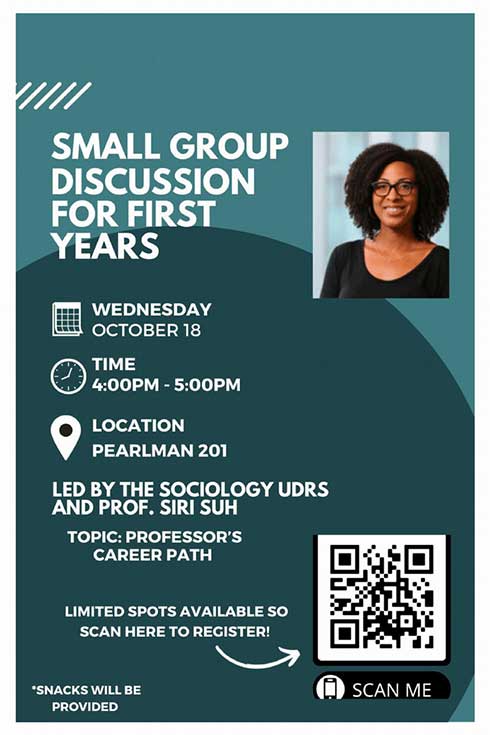 Small Group Discussion for First Years
October 18, 2023
Small Group Dicussion for First Years
Led by the Sociology UDRs and Professor Siri Suh
Wednesday, October 18th 2023
4:00pm - 5:00pm
Pearlman 201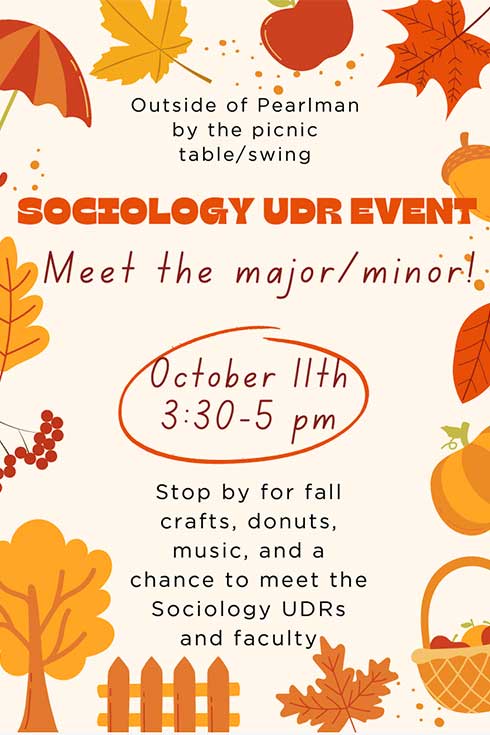 Meet the Sociology Majors & Minors!
October 11, 2023
Sociology UDR Event!
Meet the Major/Minor
Wednesday, October 11th 2023
3:30pm - 5:00pm
Outside of Pearlman by the swing!
Academic Fair
August 24, 2022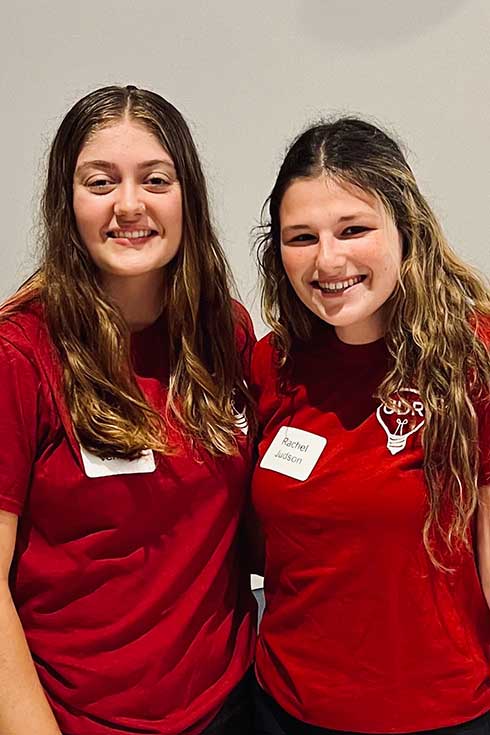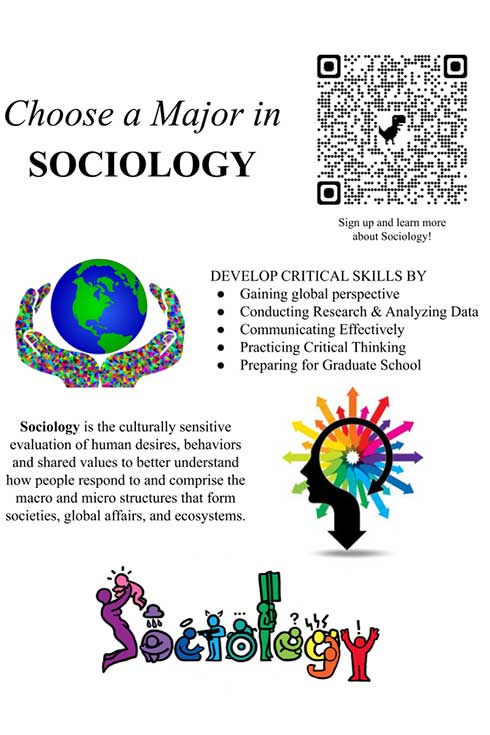 Glad to see you all at the Academic Fair!
Aug. 24, 2022
Sherman Function Hall
9:30-11:3 a.m.
AAAS/SOC Diploma Ceremony
May 22, 2022
We are live streaming our diploma ceremony for those who aren't able to attend in person.
A Zoom link will be used for the AAAS/Sociology Diploma Ceremony at 1:30 p.m. May 22 in Sherman Hall. The link can be shared with students to share with their families.
Congratulations to Assistant Professor Gowri Vijayakumar for the following Book Awards:
Outstanding Book Award, Global Division, Society for the Study of Social Problems, 2022
Best Scholarly Book Award, Section on Global and Transnational Sociology, American Sociological Association, 2022
Transnational Book Award, Section on Asia and Asian America, American
Sociological Association, 2022
Distinguished Scholarly Book Award Honorable Mention, Section on Sexualities, American Sociological Association, 2022
Read here: "At Risk: Indian Sexual Politics and the Global AIDS Crisis"
Joint Book Launch
February 11, 2022
Joint Virtual Book Celebration hosted by Professor Siri Suh and Professor Gowri Vijayakumar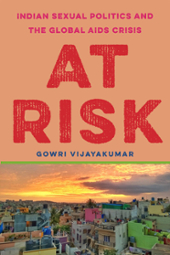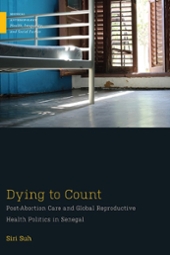 In conversation with
Professor Zine Magubane, Boston college,
and Professor Nitsan Chorev, Brown University.
Moderated by Professor Sarah Mayorga, Brandeis University.
Feb. 11, 2022
Noon-2 p.m.
 Listen to the recorded book launch.
Brandeis Sociology is celebrating the release of two new faculty books:
Professor Gowri Vijayakumar's "At Risk: Indian Sexual Politics and the Global AIDS Crisis" and
Professor Siri Suh's "Dying to Count: Post-Abortion care and Global Reproductive Health Politics in Senegal"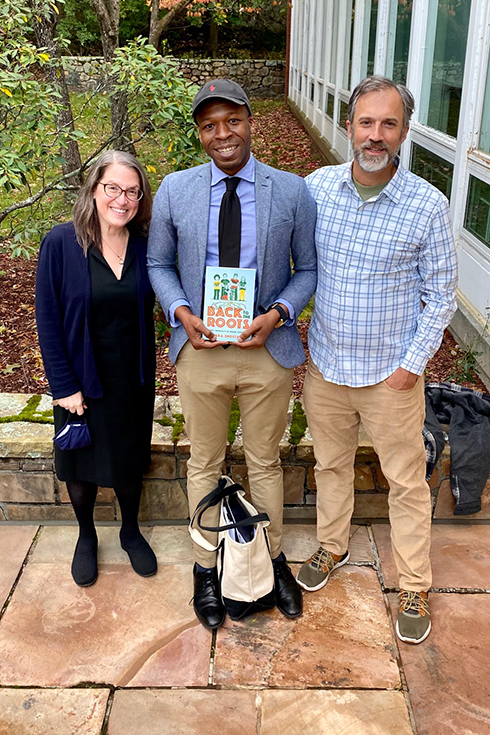 "Back to the Roots" and Forward Towards Equity With Sara Shostak
October 28, 2021
Professor Sara Shostak (Sociology & HSSP) and Norris Guscott, equity policy network manager for the MA Food System Collaborative, spoke at a colloquium to discuss Sara's recent book, "Back to the Roots: Memory, Inequality & Urban Agriculture."
"Diversity's Fault Lines"
October 7, 2021
Sociologist Sarah Mayorga examines the coded ways white people engage with their Black and Latinx neighbors.
August 23, 2021
Sara Shostak, Wendy Cadge, Julia Bandini (Sociology PhD), Mariah Lewis (Sociology UDR) and Sophie Trachtenberg (Recent Alum), and others published "Encountering the social determinants of health on a COVID-19 ICU: Frontline providers' perspectives on inequality in a time of pandemic" in "SSM— Qualitative Research in Health," Vol. 1.
Abstract:
Efforts to improve health equity may be advanced by understanding health care providers' perceptions of the causes of health inequalities. Drawing on data from in-depth interviews with nurses and registered respiratory therapists (RRTs) who served on intensive care units (ICUs) during the first surge of the pandemic, this paper examines how frontline providers perceive and attribute the unequal impacts of COVID-19. It shows that nurses and RRTs quickly perceived the pandemic's disproportionate burden on Black and Latinx individuals and families. Providers attribute these inequalities to the social determinants of health, and also raise questions about how barriers to healthcare access may have made some patients more vulnerable to the worst consequences of COVID-19. Providers' perceptions of inequality and its consequences on COVID-19 ICUs were emotionally impactful and distressing, suggesting that this is a critical moment for offering clinicians practical strategies for understanding and addressing the persistent structural inequities that cause racial inequalities in health.
Karen Hansen has just been named the Victor and Gwendolyn Beinfeld Professor of Sociology.
September 1, 2021
The Beinfeld Chairs were established in 1993. Victor Beinfield, a Boston native and a successful investor and financier, was a Brandeis Fellow and received an honorary degree from the university in 1988. His second wife, Gwendolyn, was a Brandeis National Committee member who once served as a social worker in the Department of Public Welfare in Baltimore. Karen was selected to hold this chair in recognition of her many accomplishments as a scholar and her outstanding service to the university.  
June 18, 2021
About the Book:
"During the early 1990s, global health experts developed a new model of emergency obstetric care: post-abortion care or PAC. In developing countries with restrictive abortion laws and where NGOs relied on US family planning aid, PAC offered an apolitical approach to addressing the consequences of unsafe abortion.
"In 'Dying to Count,' Siri Suh traces how national and global population politics collide in Senegal as health workers, health officials, and NGO workers strive to demonstrate PAC's effectiveness in the absence of rigorous statistical evidence that the intervention reduces maternal mortality. Suh argues that pragmatically assembled PAC data convey commitments to maternal mortality reduction goals while obscuring the frequency of unsafe abortion and the inadequate care women with complications are likely to receive if they manage to reach a hospital. At a moment when African women face the highest risk worldwide of death from complications related to pregnancy, birth, or abortion, Suh's ethnography of PAC in Senegal makes a critical contribution to studies of global health, population and development, African studies, and reproductive justice."
April 30, 2021
Sara Shostak, Wendy Cadge, Julia Bandini (Sociology PhD), Mariah Lewis (Sociology UDR) and Sophie Trachtenberg (Recent Alum), and others published "Intensive Care Unit Nurses Living Through COVID-19: A Qualitative Study" in Wiley Online Library.
Abstract:
Aims
To understand how nurses experience providing care for patients hospitalized with COVID-19 in intensive care units.
Background
As hospitals adjust staffing patterns to meet the demands of the pandemic, nurses have direct physical contact with ill patients, placing themselves and their families at physical and emotional risk.
Methods
From June to August 2020, semi-structured interviews were conducted. Sixteen nurses caring for COVID-19 patients during the first surge of the pandemic were selected via purposive sampling. Participants worked in ICUs of a quaternary 1,000-bed hospital in the Northeast United States. Interviews were transcribed verbatim, identifiers were removed, and data were coded thematically.
Results
Our exploratory study identified four themes that describe the experiences of nurses providing care to patients in COVID-19 ICUs during the first surge: (a) challenges of working with new co-workers and teams, (b) challenges of maintaining existing working relationships, (c) role of nursing leadership in providing information and maintaining morale and (d) the importance of institutional-level acknowledgement of their work.
Conclusions
As the pandemic continues, hospitals should implement nursing staffing models that maintain and strengthen existing relationships to minimize exhaustion and burnout.
Implications for Nursing Management
To better support nurses, hospital leaders need to account for their experiences caring for COVID-19 patients when making staffing decisions.
"Examining racial inequality in public schools during a pandemic"
December 7, 2020
Sociologist Derron Wallace saw an opportunity to use his expertise to make a difference.
Sociology Statement on #FORDHALL2015
November 2, 2015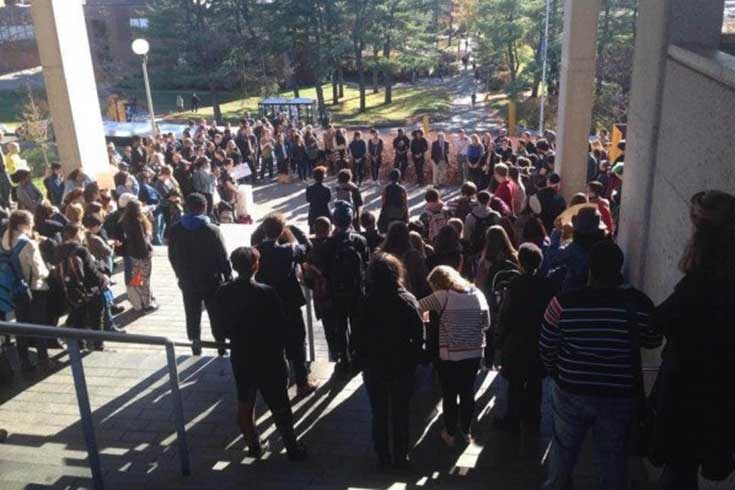 The faculty and staff of the Department of Sociology stand in solidarity with students who have occupied Bernstein-Marcus. We strongly endorse their vision of a more inclusive and diverse university. We commend their leadership and courage in asking all of us to participate in the realization of this vision. We commit ourselves to actively engaging to deepen the conversation and to support concrete efforts to move towards a more equitable and just Brandeis.
Our discipline arose from the study of inequality and injustice, and these remain central concerns. We recognize the harms done by systems of structural inequality, which exact deadly and unacceptable tolls on the bodies, souls, families, and communities of people of color in the United States. We also know that the values and policies that have attempted to address the persistent problems of racism and exclusion in our society and our university have often fallen short, and that new discussions, new ideals and new practices are necessary to move our communities forward.
We maintain an unshakable commitment to teaching and research focused on inequality and injustice, their consequences, and mechanisms for their amelioration. We support continued negotiations between the students, university administration, interim President Lynch and the Board of Trustees to find a collaborative path for addressing the yet unfulfilled social justice promise of Brandeis. We will continue to engage with our students, colleagues, and university leaders to address these issues on campus and beyond in a constructive and collaborative manner.