Upcoming Colloquia
Wednesday, March 13th, 2pm
Location TBD
Daniel Laurison, 
an Assistant Professor of Sociology at Swarthmore College, and the Associate Editor of the British Journal of Sociology, is giving a
 talk that will focus on 
a powerful and previously unrecognized "class pay gap" exists in Britain's higher professional and managerial occupations, then ask 
why
 this pay gap exists.
Race, Rape, and Respectability: Understanding Campus Sexual Assault Through the Racialized Veil of Hegemonic Masculinity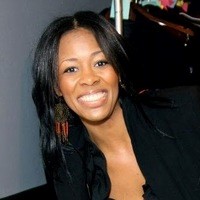 Thursday, November 29th
Time: 1:00pm
Pearlman Lounge 113
Saida Grundy is a feminist sociologist of race & ethnicity studies. She began her appointment as Assistant Professor of Sociology & African American Studies at Boston University in 2015. 
Her research to datehas focused upon formations and ideologies of gender within the Black middle class--specifically men. Using ethnographic approaches and in-depth interviews, her current work examines graduates of Morehouse College, the nation's only historically Black college for men. Quite simply, this work asks how, in light of an ongoing national reality and discourse about young Black men in crisis, the men of Morehouse experience gender and manhood at an institution that attempts to groom them as solutions to this crisis.
Expertise: Race, Class & Gender; Sexuality; Qualitative Methodology; Feminist Theory; Stratification & Inequality; and Urban Ethnography.