Requirements for the Major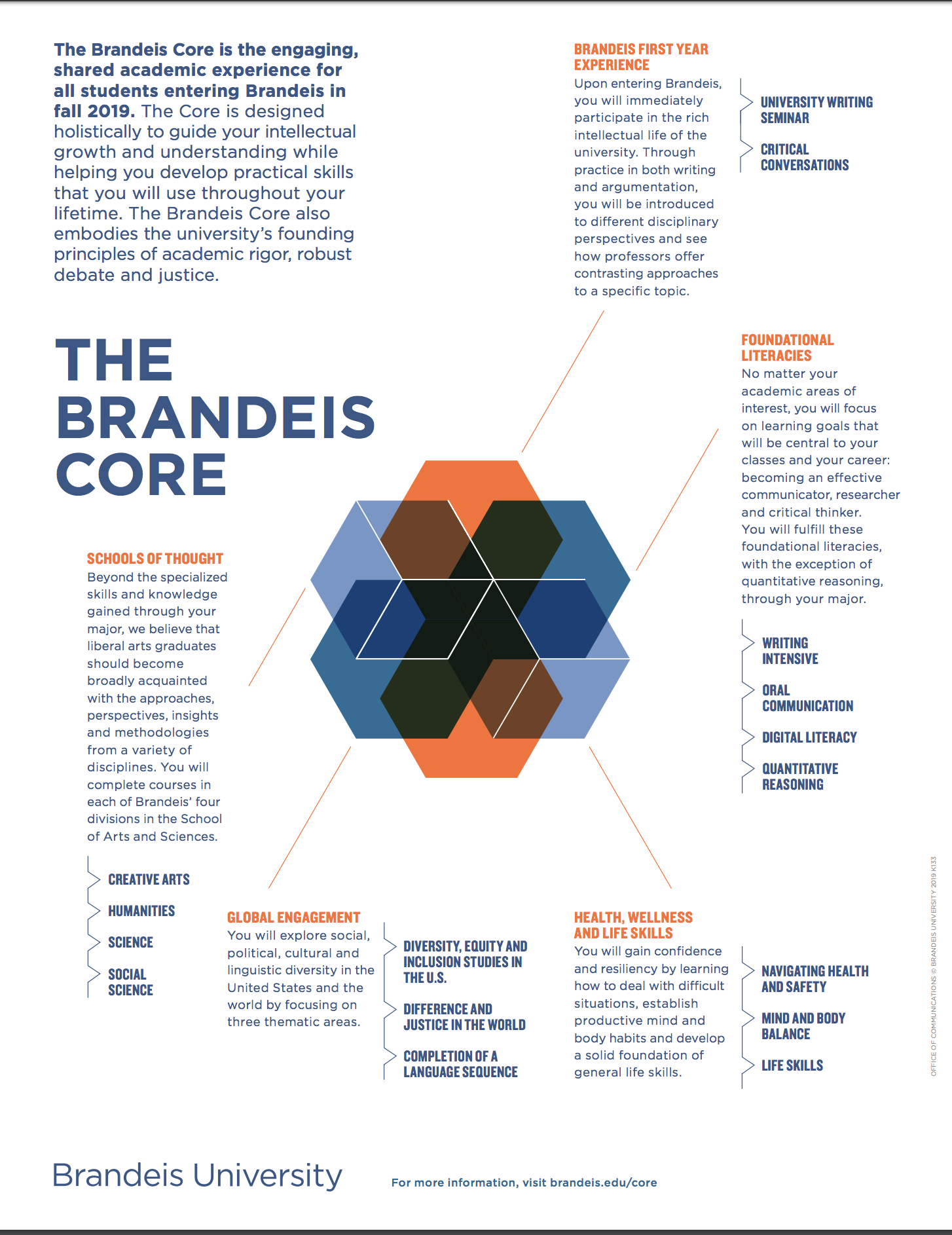 The Brandeis Core reimagines general education requirements for undergraduates entering the School of Arts and Sciences in fall 2019 or later.
The Core curriculum focuses on five broad areas to strengthen mastery of academic, personal, social and career goals. Each area is interdisciplinary, rooted in Brandeis' bedrock values and focused on the highly complex, interconnected world in which we live. They are: First-Year Experience, Foundational Literacies, Schools of Thought, Global Engagement, and Health, Wellness, and Life Skills. 
The Brandeis Core, as well as departmental changes, have resulted in changes in the course requirements for varying class years. Please review the links below to ensure you are on the right track. If you have any questions, please reach out to your advisor or the Undergraduate Advising Head, Carmen Sirianni.