Graduate Students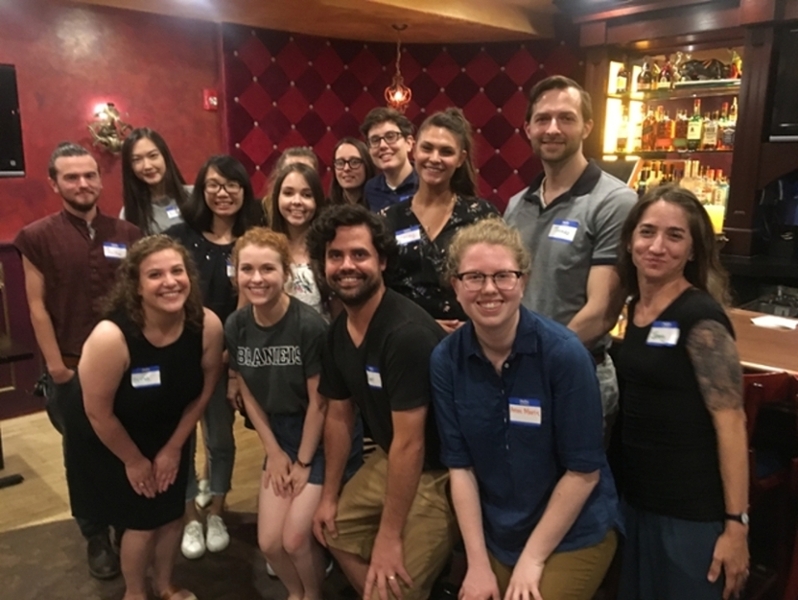 PhD Students in Sociology
Rebecca Barton
Bachelor of Arts (Sociology and Women's, Gender, and Sexuality Studies), University of Connecticut
Master of Arts (Sociology and Women's, Gender, and Sexuality Studies), Brandeis University
Based on in-depth, semistructured interviews, Rebecca's master's thesis explored the experiences of Mormon feminists navigating their religious and feminist identities. Her varied research and scholarly interests include religion, gender and sexuality, economic sociology, and higher education. She has worked on a number of research projects with Brandeis faculty and colleagues. With Dr. Wendy Cadge, she is exploring the role of college and university chaplains in the modern, diverse environment of higher education, and is aiding in assessment of an interfaith campus chaplaincy training program titled "Campus Chaplaincy for a Multifaith World: Engaging Diversity, Cultivating Connections." Rebecca is also passionate about LGBTQ topics. She worked collaboratively with a graduate student at the University of Connecticut on the "SWS Lavender Report Card" which evaluated PhD-granting sociology departments in the U.S. on their support of LGBT students. She also collaborated with a fellow Brandeis sociology colleague, Samantha Leonard, to help initiate research toward the creation of the Brandeis LGBTQ Archives located in the Women's, Gender, and Sexuality Studies program. Research for this project included locating materials for the archives and conducting oral history interviews with LGBTQ Brandeis alumni.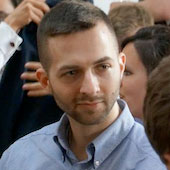 Thomas Bertorelli
Bachelor of Science (Neuroscience), Bachelor of Arts (Music), Muhlenberg College
Master of Arts (Social Science), University of Chicago
Thomas' general research interests include science, technology, culture, health, and the environment. His previous work focused on psychiatric attitudes towards the promise of neuroimaging in clinical practice. He is currently working on a project that examines how biotechnology is (or is not) being integrated into forest conservation and restoration efforts.
Lauren Crosser
Bachelor of Arts (Sociology), UC Santa Barbara
Master of Education, UC Santa Cruz
Since graduating from UC Santa Barbara with a BA in sociology, Lauren has worked in multiple educational settings, including teaching drawing and painting at an art school for children, working as a para-educator for students with Autism and ADHD, and volunteering in various public school classrooms. She eventually obtained her Social Science teaching credential and Master of Arts in Education at UC Santa Cruz, and taught in History and English in public schools for two years. Informed by her work with students and their families, Lauren is interested in gender, race, and capitalism, and is interested more specifically in the history and comparative study of care work, dispossession of common resources, the family, and reproductive labor under neoliberalism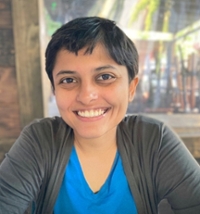 Sanchita Dasgupta
Bachelor of Arts (Psychology and Sociology), St. Xaviers College, Mumbai, India
Masters of Arts (Social Sciences), University of Chicago
Before pursuing a career in academia, Sanchita worked in Indian advertising as a strategic planner for five years. Primarily a qualitative methodologist, her research interests revolve around gender and sexuality, enthusiastic sexual consent, pleasure, safety, sexual hierarchies, partner selection, South Asia, caste dynamics and discrimination.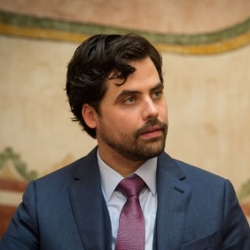 Korey Erb
Bachelor of Science (Chemistry and Environmental Science), The College of William and Mary
Master of Arts (Social Science), University of Chicago
Korey's interests include sustainability, development, consumption, culture, qualitative coding and mixed methods. His previous work looked at sustainable development efforts in Sikkim, India, to further explore how actors in the region navigate the complex intersection of economic growth and the environment.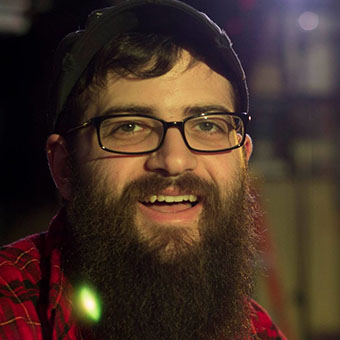 Zachary Fox
Bachelor of Fine Arts (Film) School of Visual Arts
Master of Science (Sociology) Southern Connecticut State University
Zachary's thesis work was on media framing of Antifa. In a content analysis of top U.S. newspapers, Zachary found that reports of violence in Charlottesville, Virginia, during the Unite the Right rally in 2017 played a major role in the framing of counter-protesters as members of Antifa absent any self-identification as such. In other words, publications were effectively creating their own Antifa. Zachary's research interests include media framing, societal unrest, social movements, social theory, and mechanisms of social change.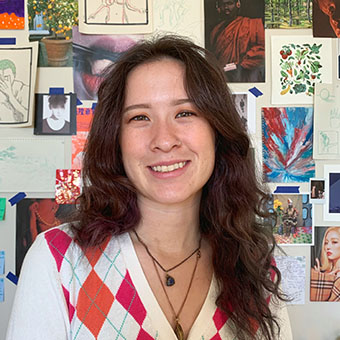 Prior to attending Brandeis, Rachel worked in northern Thailand with an NGO advocating for the release of political prisoners in Burma. Her research interests include cultural sociology, race/ethnicity, gender relations, and sexuality, particularly in Southeast and East Asia.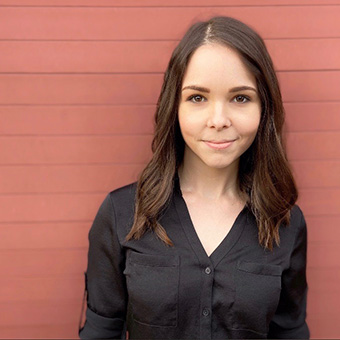 Sarah J. Halford
PhD Student
Master of Arts (Individualized Study: Artistic Activism), New York University
Bachelor of Arts (Liberal Arts), New School University
Sarah's research interests include social movements, Sociology of culture, and political Sociology. Prior to arriving at Brandeis, she worked closely with the Center for Artistic Activism as a research fellow and has completed research projects for the British Council and the Urban Democracy Lab. She is currently researching conspiracy theory narratives in US politics and social movement abeyance.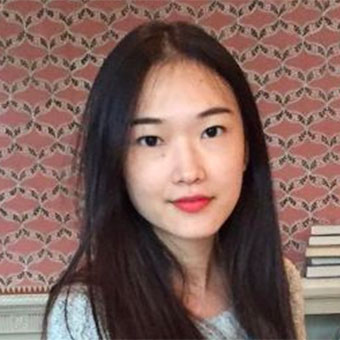 Jing Huang
Bachelor of Arts (Sociology and Journalism), Muskingum University
Master of Arts (Museum Studies with a concentration in Art History), The George Washington University
Jing's general research interests include sociology of art and culture, sociology of education, inequality, globalization, and nationalism, particularly cultural nationalism and postcolonial nationalism.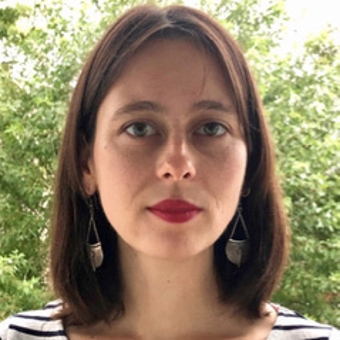 Samantha Leonard
Bachelor of Arts (Anthropology and Sociology, minor in Hispanic Studies), Vassar College
She is also pursuing the joint MA in Sociology and Women & Gender Studies at Brandeis. Before coming to Brandeis, Samantha served as a Youth Development worker with the Peace Corps in the Eastern Caribbean and has worked for several years in the U.S. in direct services, primarily in foster care and domestic violence counseling/advocacy. Her research interests include gender/sexuality, cultural sociology, violence/trauma, community, and creative practices in social movements/social change.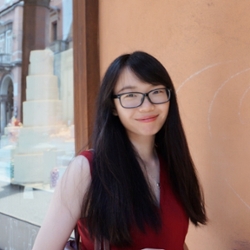 Lijun Lin
Bachelor of Art (Religious Studies, Minor in Economics), Wuhan University
Master of Art (Religious Studies), Renmin University of China
Lijun's research interests include religion, transnational migration, China and Chinese diaspora, gender and family. Her previous work focused on Christianity among Chinese immigrants in Italy. Before coming to Brandeis, Lijun was a visiting researcher at Boston University for one semester, and worked as a Chinese language teacher at the University of Bologna for four years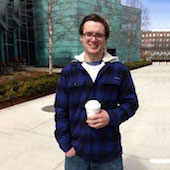 Nicholas Monroe
Bachelor of Arts (History), Oberlin College
Prior to attending Brandeis Nicholas taught reading and social studies as a member of Teach For America in Chicago and Gary, Indiana. Nicholas' interests include race and class based inequalities, educational inequality, as well as social movements and social change.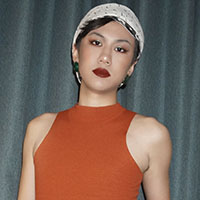 Thelma Wang
Bachelor of Arts, Zhejiang University
Generally, my areas of interest are gender and sexuality, social movements, body and embodiment, medical sociology, and culture. As an aspiring scholar/activist, I attempt to analyze the power dynamics and forms of inequality within the movement. In my recent study, I examined how "queerness" functions as a mechanism of exclusion in China's LGBTQ activism. I'm currently working on two projects, one takes an organizational approach to study East China's male sex work industry, and the other focuses on the emergent field of transgender medicine in China.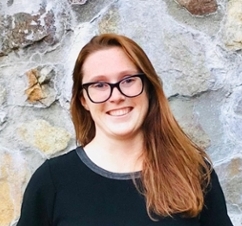 Ann Ward
Bachelor of Arts (Sociology, minor in Community Development), Siena College
Master of Arts (Sociology), Brandeis University
Ann's interests include environmental sociology, social movements, community and urban sociology, community based research, and qualitative methods. Prior to attending Brandeis, Ann spent four years as an AmeriCorps member through the Bonner Service Leaders Program. Her current research focuses on the environmental movement with particular attention to the relationships between collective action, narrative, emotion, and climate change.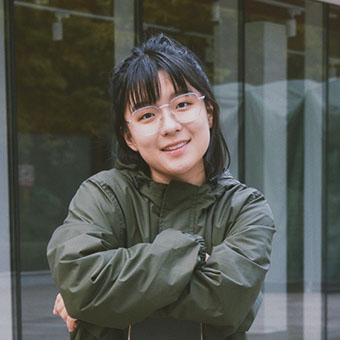 Manning Zhang
Bachelor of Laws (Sociology), Fudan University
Minor in French, Shanghai International Studies University
Manning's interests include culture, creative arts, media, technology, health, migration and urbanization. Her previous work looked at the opinions on land conversion among different generations of farmers during the urbanization of a village in East China. She is currently working on a collaborative project that examines the social process behind individual eating disorders.
PhD Students in Sociology and Heller School for Social Policy
Habiba Braimah
Bachelor of Science (International Business and Marketing), SUNY Plattsburgh
Master of Arts (Higher and Postsecondary Education), Teachers College, Columbia University
Prior to her doctoral studies, Habiba served as an Academic Advisor for the Accelerated Study in Associate Programs (ASAP) at the City University of New York at LaGuardia Community College, where she worked closely with students from underserved communities, providing a range of financial, academic, and personal support. Her research interests include college access and exploring the recruitment and retention of faculty of color at predominantly white institutions. Originally from the South Bronx in New York City, she is committed to producing research that is rooted in lifting the voices of people who come from marginalized communities.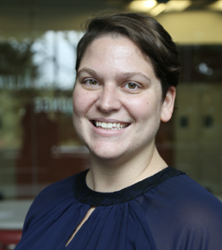 Kaitie Chakoian-Lifvergren
Bachelor of Arts (Pscyhology and Social Justice), Simmons College
Master of Education (Higher Education Administration), Northeastern University
Kaitie's research and professional interests have been at the intersections of gender and violence. She's worked in the gender-based violence movement doing direct service, volunteer management, and community mobilization work. She is on the Board of a non-profit that teaches girls self-defense in the Boston community and is a Commissioner on the Upper Middlesex Regional Commission on the Status of Women. Future research work will examine instances of gender-based violence and the myriad sites and causes of loss of agency, as well as survivor resistance with a focus on the affects of trauma on embodiment.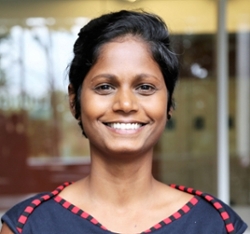 Snehalatha Gantla
Bachelor of Arts (Sociology and English), University of Illinois
Masters of Public Policy, Oregon State University
Sneha is from all over the map, with the US being her second country of residence and Boston being her fifth home in a decade. For her doctoral work, she is interested in looking at how/what social, symbolic, and physical boundaries intersect in the concept of citizenship.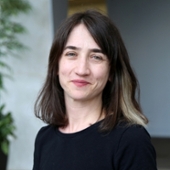 Jennifer LaFleur
PhD Student
BA, African/African American studies and educational studies (Carleton College) and EdM, education policy (Harvard University). Jenny's research seeks to apply critical geography to analyses of social problems and social policy, and considers how the spatial distribution of social and economic resources shapes opportunities for historically underserved groups. Additionally, she is interested in how market fundamentalist policy interacts with economic and racial residential segregation to shape outcomes for children and families. Her current and recent research examines how: private school vouchers impact educational opportunity for low income students and students of color; residential segregation influences children's exposure to disease and chronic health conditions; the parents of Black and Latinx students view inter-district school desegregation programs; and the impact of neighborhood contexts and resources on outcomes for public school students with disabilities.</>
MA Students in Sociology and Women's and Gender Studies Program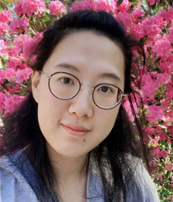 Jier Yang
Bachelor of Arts (East Asian Studies), Connecticut College
Master of Arts (East Asian Studies), Stanford University
Jier has researched women's movements in Japan and China during the early 20th century and is now interested in women's reproductive rights and labor worldwide.