Undergraduate Departmental Representatives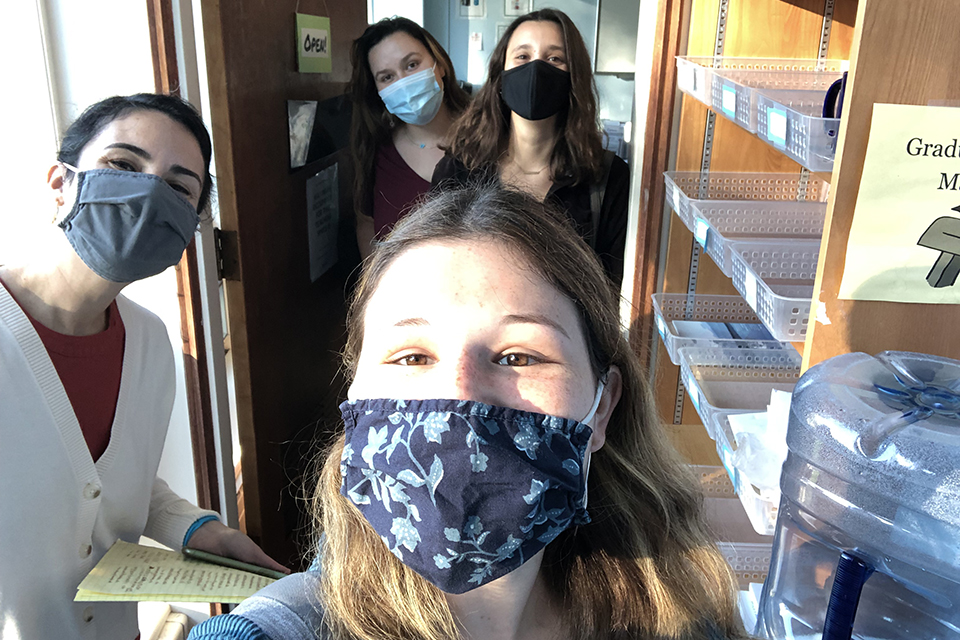 The Undergraduate Departmental Representatives serve as a resource and representative for fellow majors and minors and potential majors and minors, and brings student concerns and/or ideas to the program faculty. They also provide feedback to the program chair, undergraduate advising head, and faculty regarding scheduling problems, course offerings, etc. and help organize events for majors, minors, and other interested students.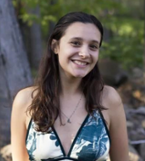 Ali Hagani (she/her) is a senior from Woodbridge, Connecticut majoring in Sociology and WGS, and minoring in Social Justice & Social Policy and Legal Studies. Outside of her work as a Sociology UDR, Ali is a Peer Advocate, Violence Prevention Educator, and the Community Engagement Coordinator at Brandeis' Prevention, Advocacy, and Resource Center (PARC). She is also the founder and State Director of Every Voice Coalition CT, a student-driven nonprofit that advocates for legislation to address campus sexual violence in Connecticut. Ali is particularly passionate about using Sociology as a vehicle to advance public policy and the breadth of legal support. Ali strongly believes that Sociology equips individuals with the knowledge, insight, and empathy to address systemic inequities. If you have any questions or simply want to chat, please don't hesitate to reach out! Ali is always happy to help.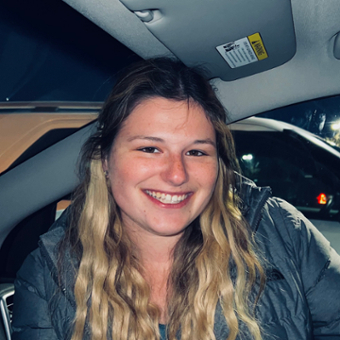 Rachel Judson
Class of 2023
Rachel Judson (she/her) is a junior majoring in Sociology, and double minoring in Legal Studies and Social Justice & Social Policy. In addition to being a UDR, Rachel is on the executive board of Brandeis Tennis Club, volunteers in the Admissions Department as a "Chatter," and was a Sociology research assistant in the Women's Studies Research Center. Rachel spent the summer as a legal intern for a law firm in New York that helps victims of 9/11 receive medical compensation. During this internship, Rachel conducted research, spoke to clients, and improved her writing skills. Rachel is interested in the intersection between sociology, law, and public policy, and is always excited to take more courses in these fields. Rachel will be studying abroad in Amsterdam this Spring and is looking forward to all of her sociology courses there! Feel free to reach out to Rachel with any questions, she is always happy to chat!
Mariah Lewis
Class of 2022
Mariah Lewis (she/her) is a senior from Williamstown, Massachusetts majoring in Sociology and Psychology. Outside of her work as a Sociology UDR, Mariah is on the Student Conduct Board, the BCC Advisory Board, and is on the Diversity, Equity, and Inclusion Committee for the Psychology Department. During her time at Brandeis she has also been a TA and a Research Assistant within the Sociology Department, and is now working on a senior thesis, and is more than happy to talk to anyone who is pursuing any of these routes or has any questions about them. Mariah is hoping to channel what she has learned about sociology into understanding and reforming how youth in foster care and youth who are adopted experience education, oppression, and emotional stability. Mariah is always open to talking about sociology or any other topic that comes up, and you can reach her by email any time.