Undergraduate Departmental Representatives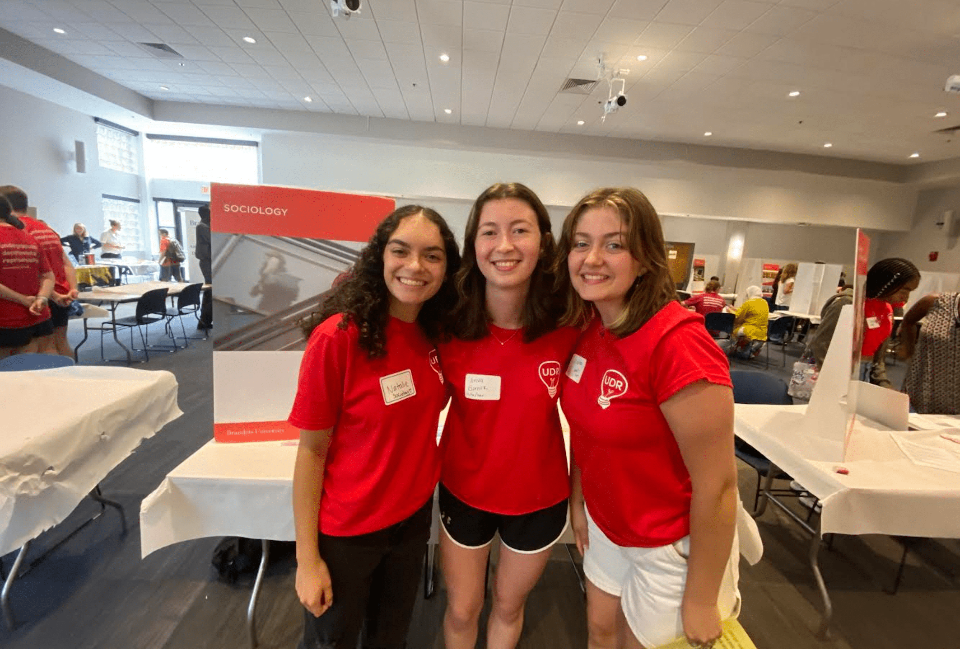 The Undergraduate Departmental Representatives serve as a resource and representative for fellow majors and minors and potential majors and minors, and brings student concerns and/or ideas to the program faculty. They also provide feedback to the program chair, undergraduate advising head, and faculty regarding scheduling problems, course offerings, etc. and help organize events for majors, minors, and other interested students.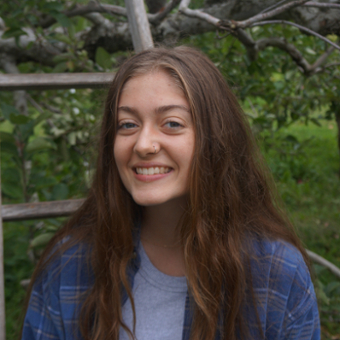 Alaina Vermilya
Class of 2024
Pronouns: she/her
Alaina Vermilya '24 (she/her) is a Sociology major with minors in Social Justice and Social Policy, Education Studies, and Women's, Gender, and Sexuality Studies. Last semester, she studied abroad in Amsterdam, Netherlands, exploring gender and sexuality using an international lens. She would be more than happy to speak with students about Sociology classes, career opportunities, books, Brandeis a cappella (she sings with Starving Artists!), study abroad, or queer identity. Outside of Brandeis, she has worked for the Institute for Community Research in Hartford, CT and Citizens for Juvenile Justice in Boston, MA. This Fall she will be working as a Sociology Research Assistant at the Chaplaincy Innovation Lab. Alaina is thrilled to continue working with the Sociology department again this year and is so excited to serve as the Social Sciences Lead UDR! She would enjoy getting to know you, so please feel free to reach out to her with any questions, concerns or suggestions!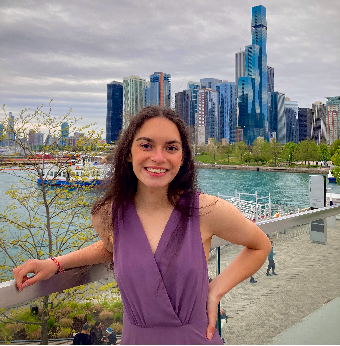 Natalie Saltzman
Class of 2025
Pronouns: sher/her
Natalie Saltzman is a junior from just outside of Chicago, IL. She is double majoring in Sociology and Anthropology with a minor in Climate Justice, Science, and Policy (CJSP). Aside from being a Sociology UDR, Natalie is a House Representative for Waltham Group, a volunteer coordinator for Hunger and Homelessness, a Sociology TA,  a research assistant, and the deputy news editor for The Hoot. Natalie is interested in pursuing research surrounding environmental redlining and housing segregation, and how they impact low-income and minority communities. In her free time, she loves to play tennis, read, and hang out with friends. Please reach out if you have any questions about Sociology at Brandeis, research, career opportunities, or anything else you are curious about!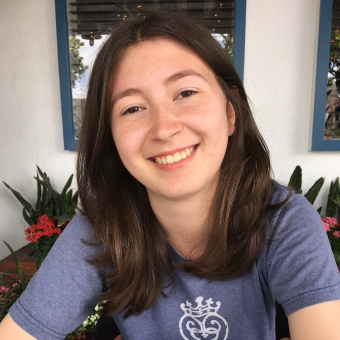 Aviva Gornick
Class of 2025
Pronouns: she/her
Aviva Gornick is a junior from Los Angeles, CA. She is double majoring in Sociology and Politics with a minor in Social Justice and Social Policy (SJSP). During this past summer, Aviva was a research fellow conducting a comparative project on environmental justice action in Massachusetts municipalities. She was also an intern for the Massachusetts Caucus of Women Legislators (MCWL) in the State House where she learned about the legislative process through the lens of social, political, economic, and representational equity for women. Aviva is primarily interested in areas of urban and political sociology. Beyond academics, Aviva enjoys spending time with friends and exploring every inch of Boston. Please reach out with any questions regarding the Sociology department, internships, volunteering, research, and more!