Undergraduate Departmental Representatives
The Undergraduate Departmental Representatives serve as a resource and representative for fellow majors and minors and potential majors and minors, and brings student concerns and/or ideas to the program faculty. They also provide feedback to the program chair, undergraduate advising head, and faculty regarding scheduling problems, course offerings, etc. and help organize events for majors, minors, and other interested students.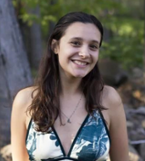 Ali Hagani (she/her) is a junior from Woodbridge, Connecticut majoring in Sociology and WGS, and minoring in Social Justice & Social Policy and Legal Studies. Outside of her work as a Sociology UDR, Ali is a Peer Advocate, Violence Prevention Educator, and the Community Engagement Coordinator at Brandeis' Prevention, Advocacy, and Resource Center (PARC). She is also the founder and State Director of Every Voice Coalition CT, a student-driven nonprofit that advocates for legislation to address campus sexual violence in Connecticut. Ali is particularly passionate about using Sociology as a vehicle to advance public policy and the breadth of legal support. Ali strongly believes that Sociology equips individuals with the knowledge, insight, and empathy to address systemic inequities. If you have any questions or simply want to chat, please don't hesitate to reach out! Ali is always happy to help.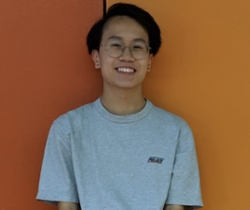 Jonah Nguyen
Class of 2021
Jonah Nguyen is a senior from Boston, MA majoring in Sociology and Economics. In addition to being a UDR for Sociology, he is a student worker for the Intercultural Center, Gender & Sexuality Center, and is a part of the Student Advisory Council with the Office of Diversity, Equity and Inclusion (ODEI). He is a part of the Brandeis' Southeast Asia Club (SEAC). Throughout his college experience, his interests are about sexuality, race, and gender and how these identities affect an individual's position in markets economically. For example, how one's social identity affects their experience in the housing market. He believes that taking even one sociology course at Brandeis will allow you to see the world from many different perspectives. Feel free to email him about sociology, Brandeis, or anything else!