Upcoming Events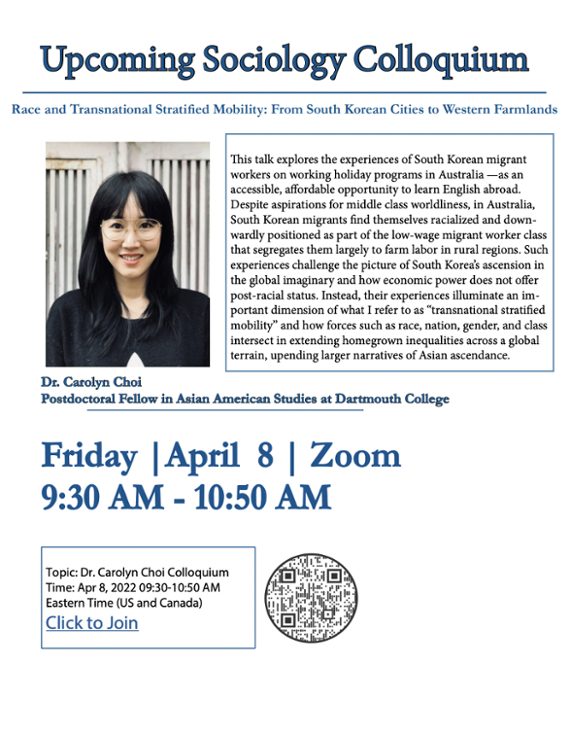 Race and Transnational Stratified Mobility: From South Korean Cities to Western Farmlands
April 8, 2022
Dr. Carolyn Choi, Postdoctoral Fellow in Asian American Studies at Dartmouth College
Friday, April 8 on Zoom
9:30-10:50am EST
https://brandeis.zoom.us/j/96645702305
This talk explores the experiences of South Korean migrant workers on working holiday programs in Australia —as an accessible, affordable opportunity to learn English abroad. Despite aspirations for middle class worldliness, in Australia, South Korean migrants find themselves racialized and downwardly positioned as part of the low-wage migrant worker class that segregates them largely to farm labor in rural regions. Such experiences challenge the picture of South Korea's ascension in the global imaginary and how economic power does not offer post-racial status. Instead, their experiences illuminate an important dimension of what I refer to as "transnational stratified mobility" and how forces such as race, nation, gender, and class intersect in extending homegrown inequalities across a global terrain, upending larger narratives of Asian ascendance.
After Genocide: Memory and Reconciliation in Rwanda
April 13, 2022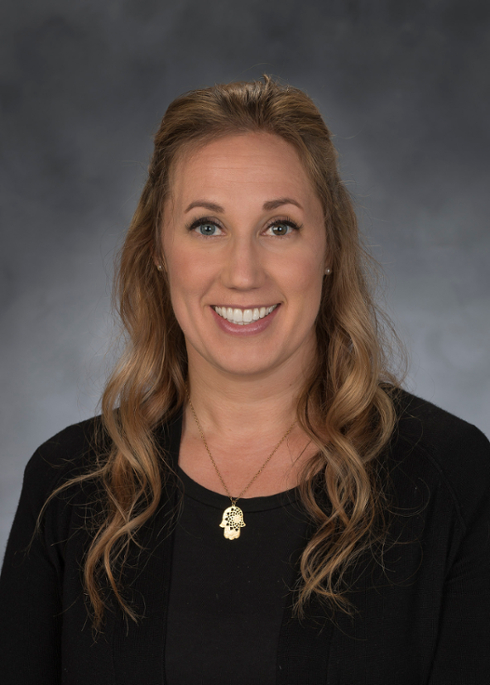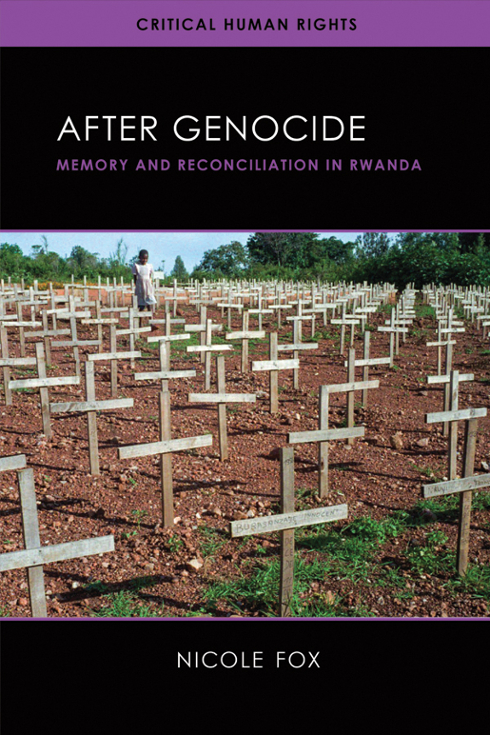 Nicole Fox, Brandeis Alum
Schwartz 103
12-1:30pm
In the wake of unthinkable atrocities, it is reasonable to ask how any population can move on from the experience of genocide. Simply remembering the past can, in the shadow of mass death, be retraumatizing. So how can such momentous events be memorialized in a way that is productive and even healing for survivors? Nicole Fox's 2021 book After Genocide: Memory and Reconciliation in Rwanda (University of Wisconsin Press) investigates such questions through extensive interviews with survivors' decades after mass violence has ended. After Genocide reveals the relationship survivors have to memorial spaces and uncovers those voices silenced by the dominant narrative—arguing that the erasure of such stories is an act of violence itself.