Spiritual Support to Faculty and Staff
During this election season and the ongoing public health crisis, we may be confronted by unexpected illness or loss, intense uncertainty or loneliness, or challenged by newfound tensions around personal and professional priorities. After listening to many university faculty and staff share these concerns, we want to offer additional support.

Recognizing the need for spiritual support among staff and faculty, the Center for Spiritual Life and Hillel are offering caring, pastorally-skilled, experienced listening, spiritual guidance and pastoral care.

What am I supposed to talk about with a chaplain, rabbi or spiritual educator?
Spiritual learning and growth
Stress around the elections
Isolation
Grief or mourning
Concerns of work, life, everyday challenges
Spiritual questions and doubts
Family conflict

What you will receive
A 30-minute meeting with a member of the Spiritual Life or Hillel staff.
Following your meeting, you can consider whether you'd like to meet again once or twice more.
Whether you want to talk about heavy challenges to the most mundane things, we are here to listen.

Lara Ericson, MDiv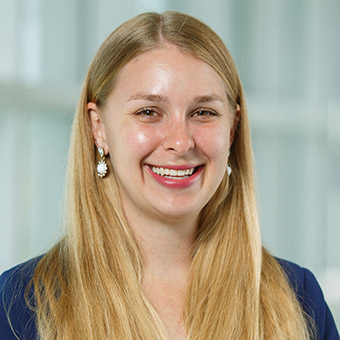 A graduate of Georgetown University and Boston College's School of Theology and Ministry, Lara originally hails from Fairport, NY and has also called Washington, DC home. She is passionate about community, conversations that ask the big questions and the belief that we can find the presence of the divine in our daily lives. In her free time, Lara can be found rowing on the Charles River, reading a novel or sampling the Boston area's many desserts. Lara is the Center for Spiritual Life's assistant director.
Meet with Lara

Rabbi Stephanie Sanger-Miller
Ordained at Hebrew College Rabbinical School, Stephanie is Brandeis Hillel's assistant director. She was a member of the first cohort of the Hillel Rabbinic Student Fellowship, a participant in the Kevah Teaching Fellowship, and chaplain intern in Holy Family Hospital's Clinical Pastoral Education unit. Stephanie studied at BINA, the Conservative Yeshiva, Pardes, and the Shalom Hartman Institute, and earned a BA in Sociocultural Anthropology and Hispanic Language and Literature from Boston University. She has also worked as a chef in Boston, Austin, and Upstate New York – she is always willing to share stories and recipes.
Rabbi Seth Winberg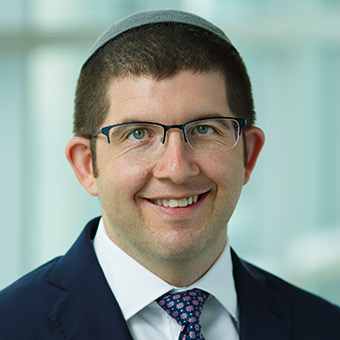 Rabbi Seth Winberg is Director of the Center of Spiritual Life and the University's Senior Jewish Chaplain. He also serves as Executive Director of Hillel. Originally from Canada and a graduate of York University in Toronto, he received rabbinic ordination in New York and Israel after many years of study. Seth completed extensive chaplaincy and pastoral training, and has been involved in interfaith dialog. He served on the executive committee of the Chicago Board of Rabbis and on the rabbinic task force of Jewish Women International. His writing has appeared in JTA, The Boston Globe, The Jerusalem Post, Chicago Sun-Times, and Hakirah.
Anjum Biswas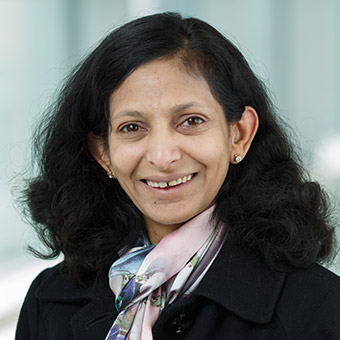 After receiving her Master's in Computer Science from the University of California, Irvine and working for a few years as a computer scientist, Anjum Biswas took a break to fully devote her time in studying Vedic scriptures. Thereafter, she earned a Bhakti Shastri degree from the Vrindavan Institute for Higher Education.  Over the last 13 years she has been interacting with students at many universities who want to develop their spiritual dimensions, and supporting their spiritual journeys in a variety of ways. Apart from mentoring many spiritual aspirants, she takes special interest in bringing the messages of ancient scriptures alive through stories, arts, music and a strong practice in her own life. Her spiritual work is also intrinsic to her life as a mother of two children, together with Partha. The entire family shares a common enthusiasm and passion for increasing their devotion to God and sharing their experience with others.  Anjum also finds time to use her computer engineering skills with a variety of charity organizations, and to offer classes as an experienced cook of karma-free diet.  She is a Hindu & Dharmic Chaplain with the Center for Spiritual Life.
Partha Biswas serves as a spiritual trainer in the lives of many spiritual aspirants coming from all walks of life. His deep faith in spiritual principles is a result of seeds that were sown when he was 10 years old. Since then, he has instilled habits of reading scriptures and practicing meditation. His practices and realizations have matured with directions from a variety of teachers. As an offering of gratitude to his teachers, he founded meditation clubs at various universities (UCI - 2003, Tufts - 2006, Northeastern - 2009) to share his knowledge of how to live scriptural principles in contemporary settings. Partha is an engineering manager at MathWorks, with a Bachelor's from the Indian Institute of Technology, and a PhD from the University of California, Irvine. Despite having high-profile responsibilities under his belt, he strives to live a very simple and humble life of devotion toward God. He believes that when we take upon responsibilities of life as a service to God, we can tangibly experience God's presence even in so-called mundane affairs of life. He is a Hindu & Dharmic Chaplain with the Center for Spiritual Life.

Reverend Matt Carriker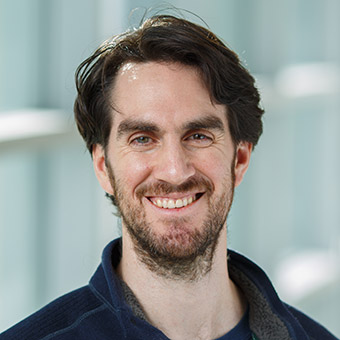 Rev. Matt Carriker may be best known by staff as the leader of "Zen Zone" through the Center for Spiritual Life.  Matt leads Protestant services as well as serving as a religious advisor to Protestant student clubs. Carriker leads services twice a month (including "Dinner Church" once a month) at Brandeis' Intercultural Center, Harlan Chapel, or 50 Church St. in Waltham through Agape Spiritual Community, an Open & Affirming United Church of Christ congregation in Waltham.
Rabbi Evan Sheinhait
Rabbi Evan is a proud graduate of the University of Massachusetts Amherst, earning a Bachelor of Arts in Judaic Studies. After graduation, he began rabbinical school at Hebrew Union College-Jewish Institute of Religion, spending a year in Jerusalem and four years at the New York campus, completing his ordination in May, 2019. Rabbi Evan worked with many synagogues and Hillels across the East Coast, most recently at Brooklyn Heights Synagogue, where he worked with the religious school and The Other Friday Night, the young professional minyan. He also served as the Head Chef at the HUC-JIR Soup Kitchen, planning and cooking hot meals for the food-insecure in the community.  Rabbi Evan loves to read spy novels, travel to new places, and cook dishes from around the world with his wife, Micaela.  He is the Reform Senior Jewish Educator with Hillel.
Dr. Harun Spevack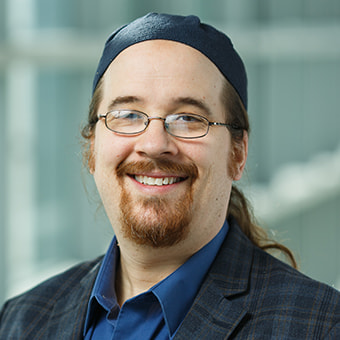 Whether in personal, academic, or professional contexts, Harun is guided by Islam's primary principles of Peace, Security, and Beauty-Excellence (Islam, Iman, Ihsan). These fundamental principles inform his approach to personal spirituality, communal worship, and service-oriented social justice. Harun writes, teaches, and advises on topics in Islamic law, theology, and mysticism, as well as comparative religion. He also has a background in music which informs his approach to community building and personal development. He has studied Islam in the traditional master-disciple method with scholars from around the world and also has a PhD in Arabic and Islamic Intellectual History.   He is Brandeis' Muslim Chaplain.