Undergraduate Departmental Representatives
Meet the Theater Arts UDRs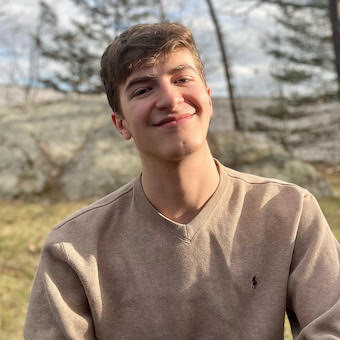 Liam Delaney
Theater Arts UDR
Liam Delaney '26 is a theater arts and music double major with a concentration in musical theater performance. He has worked on several theater arts department productions in a variety of roles ranging from acting and dancing to wardrobe and sound board operation. Liam also works as a costume shop stitcher and prop stock manager for the department. In his free time, Liam enjoys dancing, playing instruments, reading, and spending time with friends. He looks forward to continuing to work closely with the department and helping to create more opportunities for students in theater arts.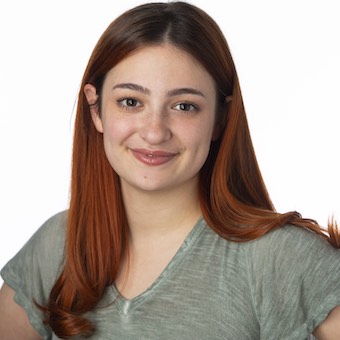 Laya Fridman
Theater Arts UDR
Creative Arts Lead UDR
Laya Fridman '25 is double majoring in Theater Arts and Psychology with a minor in Near Eastern Judaic Studies. At Brandeis, Laya has performed in three theater department productions, is an active participant in Chabad at Brandeis, and is a member and publicist for Proscenium musical theater a cappella. She is also doing research in one of the psychology labs. When she's not at Brandeis, you can find her working as a Hebrew school teacher for second grade and serving as a Jewish songleader. Laya is passionate about the power of the arts and advocating for student opinion and is excited to bring that passion to this position!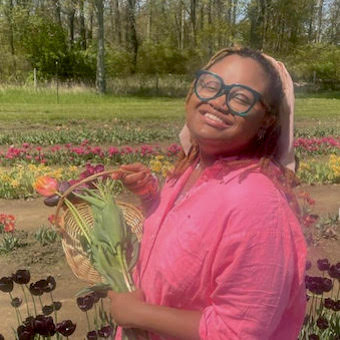 Payton Gunner
Theater Arts UDR
Payton Gunner '24 majors in Theater Arts with a minor in English. She has a focus in stage management, and throughout her time at Brandeis has assistant stage managed the UTC's 24 hour Beauty and the Beast, and the department's Orlando and Spring Awakening productions. She has also stage managed the FTC's Our Day Will Come, the department's Stupid F##king Bird, 2022 Senior Thesis Festival, and soon Twelfth Night. When not in the theater, Payton serves as a community advisor where she continues her passion for community building through leadership. Payton is always happy to talk about the importance of art both on campus and in the world and the vital role theater plays in its success.