Food and Beverage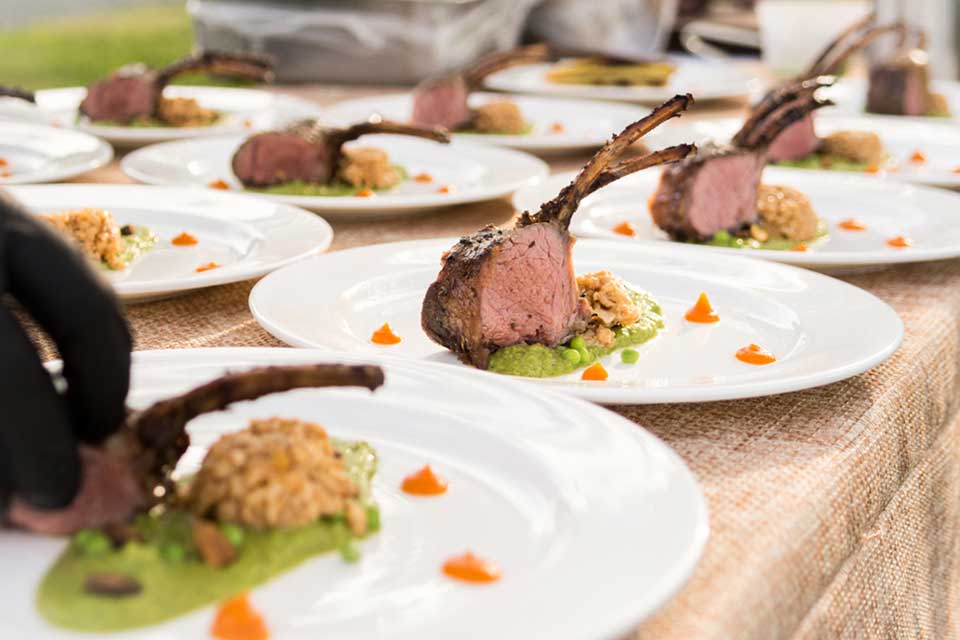 The University has a contract with our Dining Services partner, Sodexo.  Department sponsored events should be catered through Dining Services.  If it is critical to the success of your event to source an Off Site Caterer, please refer to the Department Event FAQs for guidance on the coordination involved.
Catering menus are available on the dining services website.
Catering orders must be confirmed a minimum of seven business days prior to the event.
Kosher catering orders must be confirmed fifteen (15)  business days prior to your event.
Orders placed after these time frames are subject to approval by Dining Services.
Additional information regarding food orders can be found on the dining services website.
Alcohol
Brandeis University and Dining Services are committed to adhering to all Massachusetts laws and guidelines for the safe serving of alcohol. Brandeis currently holds liquor licenses for the Hassenfeld Conference Center, the Faculty Club and Usdan Student Center.
Alcohol may not be provided by an off site caterer.
One-day liquor licenses can be requested from the City of Waltham for an additional cost of $250. License requests should be submitted to your Events Specialist six weeks in advance of your event, and University Events will contact the City of Waltham on your behalf. Please refer the following list below for specific deadlines.