Faculty Spotlight: Alexandra Maertens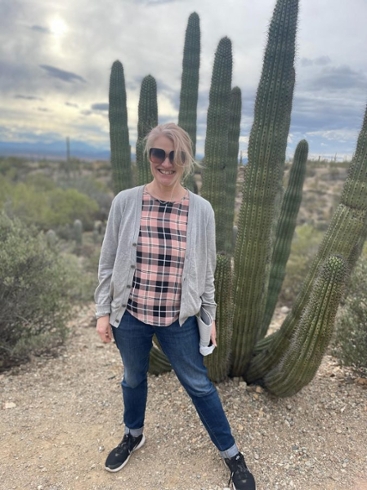 Meet Alexandra Maertens!
Program: Bioinformatics
Spring-2 Course: RBIF 114: Molecular Profiling and Biomarker Discovery
Education: PhD in Toxicology, Johns Hopkins Bloomberg School of Public Health
Bio: Alexandra Maertens is an Assistant Scientist at the Center for Alternatives in Animal Testing at the Johns Hopkins Bloomberg School of Public Health and a consultant at the Consortium for Environmental Risk Assessment. Alexandra is interested in how many new mechanisms of genetic regulation are being uncovered – every day more is learned about the importance of DNA architecture, epigenetic mechanisms, non-coding RNA.
About the course
What can students expect to learn in this course?
In this course, students will learn basic bioinformatics analysis techniques to understand omics data and connect that data to biomarkers that can be used to predict relevant health outcomes, as well as some newer technologies such as proteomics and metabolomics.
What do you enjoy about teaching this course?
I enjoy the variety of students – ranging from MDs who are brushing up their -omics skills to bench scientists looking to explore bioinformatics.
Is there anything else you would like to share with a prospective student?
Don't be intimidated by the coding – there is of course a bit of a learning curve, but it is not as steep as it appears!
---
For more information on the Bioinformatics MS or other online master's degrees available at GPS, please visit brandeis.edu/gps.