Featured Graduate: Christin Clohosey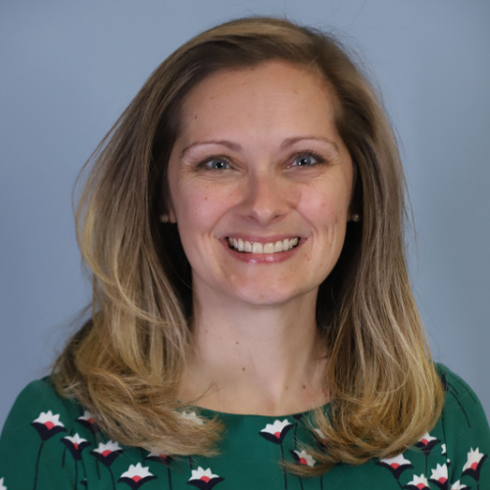 Christin Clohosey, Manager, Practice Management at Commonwealth Financial
Program: Project and Program Management
Graduation: May 2023
For years, I had considered getting my Masters, but I wasn't sure where I should study or what specifically I should focus on. After joining Commonwealth Financial in 2015, I was exposed to the Brandeis GPS offerings and found a program that spoke to me immediately – the Master of Science in Project and Program Management. It perfectly aligned with my new role and the area of expertise I wanted. After thinking it through for a couple of years, I dipped my toe in graduate school life by taking advantage of the opportunity to take courses at Brandeis without having to be fully enrolled in the program. After taking two Project Management courses, I was convinced that not only would this give me the knowledge I was seeking but would be adaptable to my work/life balance.
Four years later, I've completed the program and earned my Masters. The skill set and expertise I developed throughout my learnings not only helped me to excel in my original role as a program manager but allowed me to see other areas of opportunity for leadership within my team. This led me to craft a manager position that would give me the chance to make a bigger impact on my team, in the work we do with financial advisors, and hopefully the company.
I was fortunate to meet some amazing people through my courses and learned much from them, as well as some outstanding professors in the program. I enjoyed thoughtful conversations every week and those interactions provided an opportunity to expand my project and program knowledge beyond the financial world. While we would all challenge and push one another as we'd discuss many topics, it was always in a respectful and positive environment.
I'm the first woman in my family to earn my Master's degree and it's a distinction I hold with immense pride. Getting the degree wasn't easy by any means — I approached each course with careful planning of the time I would dedicate to reading, work, and study, but I truly believe the time I spent has led to where I am today: on a career path I'm excited about, recently named a co-chair of our internal Women's Leadership Network, and being thankful for the value my graduate school education has brought to my life.
---
For more information on the Project and Program Management MS or other online master's degrees available at GPS, please visit brandeis.edu/gps.