Featured Graduate: Melanie Lukac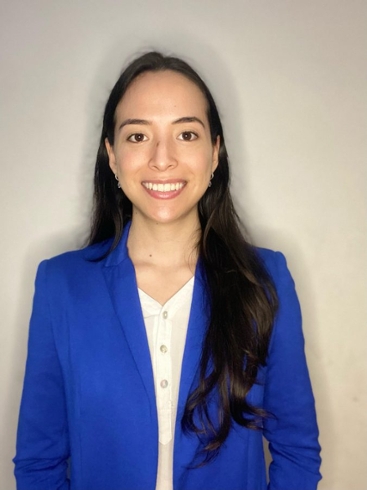 Melanie Lukac, Co-Founder and Content Creator at Dicky Waffles
Program: Digital Marketing and Design
Graduation: May 2023
One of the main reasons I chose Brandeis GPS was its flexibility. As a working professional, I needed a program that would allow me to study at my own pace and on my schedule. GPS provided that and more. I was able to connect with students from all over the world, which gave me a global perspective on digital marketing. I also chose GPS for the quality of education. Brandeis is known for its rigorous academic programs, and GPS was no exception. The courses were challenging but rewarding, and I felt like I was truly learning the skills I needed to succeed in my career.
Now that I've graduated, I'm excited to see where my degree takes me. I plan to use the skills I've learned to advance my career in digital marketing. I also hope to stay connected with the Brandeis community and take advantage of any networking opportunities that come my way.
One of the highlights of my experience at Brandeis GPS was the opportunity to work on real-world projects. In one of my courses, we were tasked with developing a digital marketing campaign for a local business. It was a great experience to apply what I was learning in the classroom to a real-world scenario.
One of the things that stood out to me about Brandeis GPS was the emphasis on collaboration and teamwork. I was able to work closely with my classmates on group projects and assignments. This not only helped me develop my teamwork skills but also allowed me to learn from my peers' unique perspectives and experiences.
I felt like I was part of a community through this online program. The teachers were friendly and approachable, and my classmates were supportive and enriched my learning with their weekly assignments and feedback.
Earning a master's degree from Brandeis GPS means a lot to me. It represents the hard work and dedication I put into my education, and it also signifies my commitment to my career. Having a master's degree in Digital Marketing and Design will open up new opportunities for me and help me achieve my professional goals. My experience at Brandeis GPS was incredibly rewarding, and I'm grateful for the opportunity to have earned my master's degree. I look forward to using the skills I've learned to have a positive impact in the world of digital marketing and design.
---
For more information on the Digital Marketing and Design MS or other online master's degrees available at GPS, please visit brandeis.edu/gps.