Featured Graduate: Sebastien Chery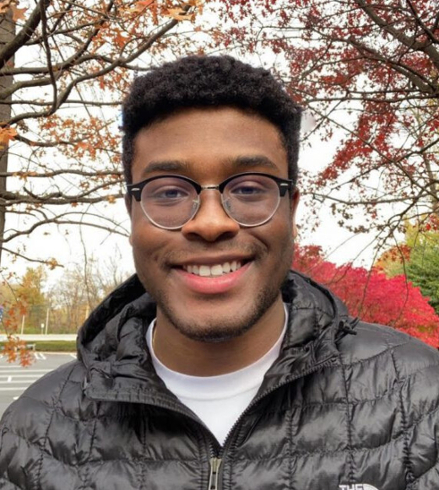 Sebastien Chery
Program: User-Centered Design
Graduation: May 2023
During my final semesters of undergrad, I knew that I wanted to pursue a graduate professional degree that would prepare me for the career I desired. After careful consideration, I decided to enroll in the User-Centered Design program offered by Brandeis GPS. I was drawn to this program because of Brandeis' reputation and because it offered a comprehensive curriculum that aligned with my career goals.
Throughout my time in the program, I focused on preparing for life after graduation. As a student, I built connections and accessed UX internships that helped me expand my network and gain valuable experience. I have used these connections and skills to secure a position in the field of UX and will continue to grow as a professional.
One of the highlights of my GPS experience was collaborating with classmates who came from diverse professional backgrounds. Working with musicians, architects, psychologists, and much more, gave me a unique perspective on how different disciplines approach UX. I learned how to incorporate these perspectives into my own work, and I gained a deeper appreciation for the value of interdisciplinary collaboration.
Earning my master's degree in User-Centered Design means a great deal to me. It represents the culmination of my academic journey and fulfills my goal of completing my overall education in design. I feel confident that the knowledge and skills I gained in the program have prepared me to succeed in the field of UX and to make meaningful contributions to the industry.
Overall, I am grateful for the opportunities, experiences, and connections that the User-Centered Design program provided me. I am excited to take the next steps in my career and to continue learning and growing as a professional in the field of UX.
---
For more information on the User-Centered Design MS or other online master's degrees available at GPS, please visit brandeis.edu/gps.