Pathways to a career in the nonprofit sector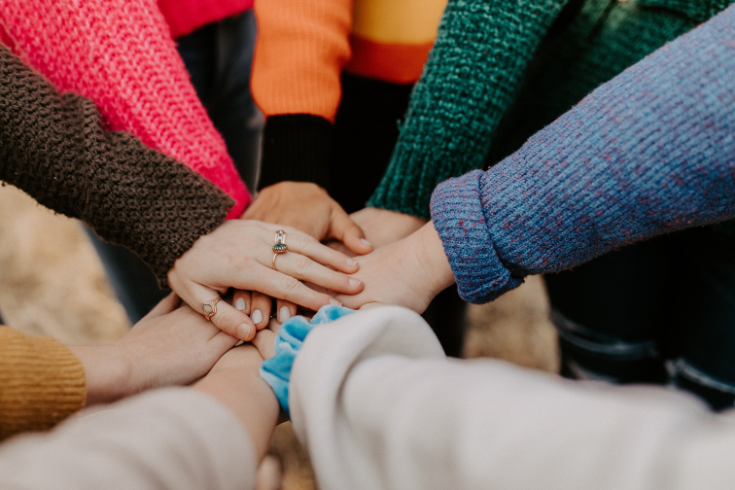 Nonprofit organizations provide some of the most essential services in our society. By promoting youth empowerment, raising awareness about environmental issues, supporting underprivileged communities, and more, nonprofit organizations can make a powerful social impact.
If you're looking for a career that will allow you to make a meaningful difference in your community, the nonprofit sector might be right for you. A degree from Brandeis University — an institution rooted in ideals of social justice — can give you the educational background and skills necessary to be successful in a nonprofit role. 
Read below to learn how Brandeis GPS's online programs can empower you to launch a fulfilling nonprofit career.
MS in Project and Program Management
An MS in Project and Program Management is one of the best degrees to advance your career in the nonprofit sector.
At Brandeis GPS, Project and Program Management students study the latest techniques and tools for successful project delivery. They gain technical management skills like time, cost, risk and scope management, as well as "soft" leadership skills in communications, team building and negotiation. According to Handshake, these skills are all highly valued by nonprofit organizations, where problem-solving is needed on a daily basis and fundraising campaigns are an essential part of success.
An MS in Project and Program Management may prepare you for nonprofit leadership roles such as Director of Development, Senior Manager, or Advocacy Coordinator. With previous nonprofit experience and business expertise, you may even be prepared to take on executive roles like Program Director, Executive Director, or Vice President. These are some of the highest-paying jobs in the nonprofit sector, and they'll allow you to apply your project and program management skills in a way that serves the greater good.
MS in Digital Marketing and Design
In our digital age, so much of an organization's success is centered around its social media strategy and internet presence. Nonprofits need professionals who are skilled at digital marketing to promote their mission to the general public and garner mass support for important initiatives.
A degree in Digital Marketing and Design from Brandeis GPS can give you the skills needed to reach a wide audience and lead successful multichannel marketing campaigns. At Brandeis GPS, you'll not only gain knowledge of search engine optimization (SEO), digital strategy, and conversion rate optimization (CRO), but you'll also learn how to create a big impact with a tight budget — a skill that will be especially valuable in the nonprofit sector.
Social media managers and communications directors are some of the highest-paid professionals in the nonprofit industry, mainly due to the essential role they play in ensuring a nonprofit organization's success. The skills you obtain in our marketing program may even be transferable to other impactful roles, like outreach coordinator or fundraising director.
MS in User-Centered Design
Though it may be unexpected, earning a degree in User-Centered Design may be exactly what you need to break into the nonprofit sector.
While not all nonprofit organizations have specific roles for UX designers, new research has shown that if users have a good experience interacting with an organization's website, they may be more likely to take action or make a donation. In short, good UX design can help nonprofit organizations to make a bigger impact.
With an MS in User-Centered Design from Brandeis GPS, you'll be equipped with the tools you need to be a successful UX designer in any field. By the end of the program, you'll have a deep understanding of design thinking and the science of human behavior. This means you'll have the knowledge necessary to transform user experiences and, in turn, recruit new donors.
With a portfolio of work demonstrating your skills, you'll also leave GPS with proof of your efficacy as a UX designer — which will make you an ideal candidate for any organization looking to improve its online presence.
The nonprofit sector
According to an analysis by The Washington Post, employment in the nonprofit sector has grown by 33 percent in the past 15 years — far faster than the growth seen in the for-profit sector. Massachusetts — home to Brandeis University — is also one of the states with the greatest number of nonprofit jobs.
But setting statistics aside, it is important to acknowledge that a position in the nonprofit sector is much more than just a job opportunity. Nonprofit organizations form the backbone of our society, providing services that might not otherwise be available through for-profit networks. Today, on National Nonprofit Day, it is crucial that we recognize the importance of nonprofit organizations and celebrate the impact that nonprofit workers make on the daily.
---
For more information on the online master's programs at Brandeis GPS, please visit our Academics page.