Student Spotlight: Nyjil Hayward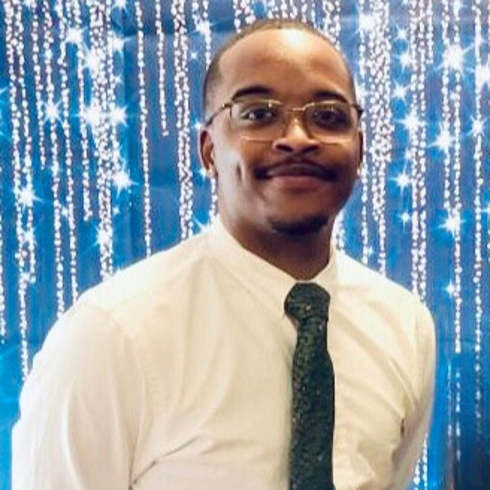 Meet Nyjil Hayward '24
Delaware
Lab Manager I: Laboratory Informatics at Delaware Public Health Laboratory
MS in Bioinformatics
In his free time, Nyjil likes to play basketball, go to the beach, and hang out with family.
Get to know Nyjil Hayward!
Why did you choose Brandeis GPS?
When I was searching for a Bioinformatics program, Brandeis immediately caught my attention. The curriculum not only offered courses that were relevant to my current occupation, but also a range of other bioinformatics applications that piqued my interest. The program's online learning format allows me to complete the degree at my own pace. This makes it an ideal fit for a full-time working professional like me. All in all, I believe that Brandeis' program is the perfect choice for me to advance my career in the field of Bioinformatics.
What inspired you to choose your field of study?
I earned a Bachelor's degree in Biological Sciences and I had limited knowledge about bioinformatics until I stumbled upon the field while working as a molecular biologist performing NGS protocols on clinical COVID specimens. As I gained more experience in sequencing, I started collaborating closely with the lab's sole bioinformatician. This experience sparked my curiosity in bioinformatic analyses and motivated me to delve deeper into the field. Gradually, I found myself increasingly drawn to the subject matter and eventually decided this is what I wanted to pursue.
How have you enjoyed your experience at Brandeis thus far?
My experience at Brandeis has been nothing short of amazing. Despite the occasional challenges in coursework, I find the material fascinating and the instructors to be exceptionally supportive. Through my studies, I have acquired a set of valuable skills that I have already been able to apply in my day-to-day activities at my current job.
What has been your favorite class to-date?
My favorite class has been RBIF 111: Biomedical Statistics with R. While I have always been fond of science, my passion for mathematics is unmatched. When selecting this program, I made it a priority to learn how to use R. With this class, I had the perfect blend of both worlds — the opportunity to refresh and hone my statistical skills while also learning how to effectively use R.
What are your hopes and aspirations for the rest of your time at Brandeis?
As I transition into latter half of the program, I'm looking forward to continuing to explore the various bioinformatics applications in this industry.
What are your plans for after graduation?
Currently, I am working in a role that allows me to undertake various bioinformatics tasks, as well as oversee the department and serve as a Laboratory Information Systems Administrator. Pursuing this degree will not only supplement my existing knowledge and skill set but will also equip me with the necessary expertise to spearhead the development of the Laboratory Informatics department at DPHL.
What advice would you give to upcoming students?
My best advice would be don't hesitate to utilize the discussion boards and seek help from your peers. Apart from textbooks and the professor, your classmates are a valuable resource. Additionally, the forums serve as a platform to ask questions and seek guidance, which can potentially offer benefits to other students.
---
For more information on the MS in Bioinformatics or any other GPS programs, visit our website.