Student Spotlight: Yusing Tsou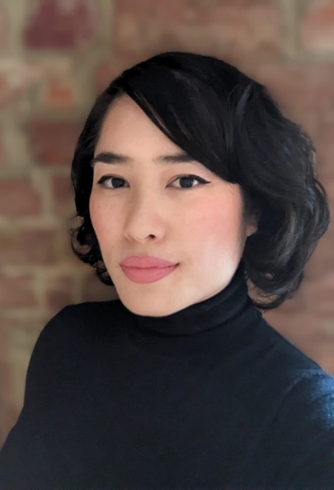 Meet Yusing Tsou '23
Vancouver, BC, Canada
Full-time Student
MS in Digital Marketing and Design
In her spare time, Yusing likes to attend live rock shows, reverse engineer recipes, and volunteer for various non-profits throughout the year.
Get to know Yusing!
Why did you choose Brandeis GPS?
Brandeis GPS was the right choice for me — as an American living abroad, my MS needs to be globally recognized. Brandeis University has an excellent reputation in the United States and abroad, plus the Digital Marketing program is ranked highly.
What inspired you to choose your field of study?
I was invited to work on a boutique law firm's website, blog, and social media channels. This opportunity helped me realize that I have a knack for digital marketing. Specifically, I found analytics fascinating. I discovered a whole world of data behind the interface and wanted to explore more.
How have you enjoyed your experience at Brandeis thus far?
Something that I appreciate about Brandeis is that each instructor will give students the tools necessary to succeed, regardless of their past experience with digital marketing. It is then on the student to determine the quality of education they experience.
For example, my first class was intimidating — it felt like all my classmates were experts, and here I was with (what felt like) no real experience. I persevered by taking advantage of all the class tools provided and reading all the resources suggested by the instructor to fill-in my knowledge gap. As I have taken more Brandeis classes, my foundation of knowledge has built over time into a solid understanding of digital marketing best practices.
Additionally, I enjoy connecting with my classmates. I have made a few dear friendships at Brandeis GPS, and we have supported each other in completing the program.
What has been your favorite class to-date? Why?
I do not have a favorite class because all of my classes have been equally helpful in developing my career. I have enjoyed learning from a few key faculty members: Meredith Fortney, Ross Morrone, Garrett Gillin, David Lumerman, Mary Caraccioli, Edward Gazarian, and Sarah McMaster.
What are your hopes and aspirations for the rest of your time at Brandeis?
I am in my last session before completing the MS program, and I hope to finish strong.
What are your plans for after graduation?
As the global economy recovers from COVID, I plan on keeping an open mind about job opportunities.
What advice would you give to incoming students?
Get familiar with your syllabus;
Learn keyboard shortcuts; and
Get comfortable with ambiguity.
---
For more information on the MS in Digital Marketing and Design or any other GPS programs, visit our website.