A New Brandeis Initiative on Israel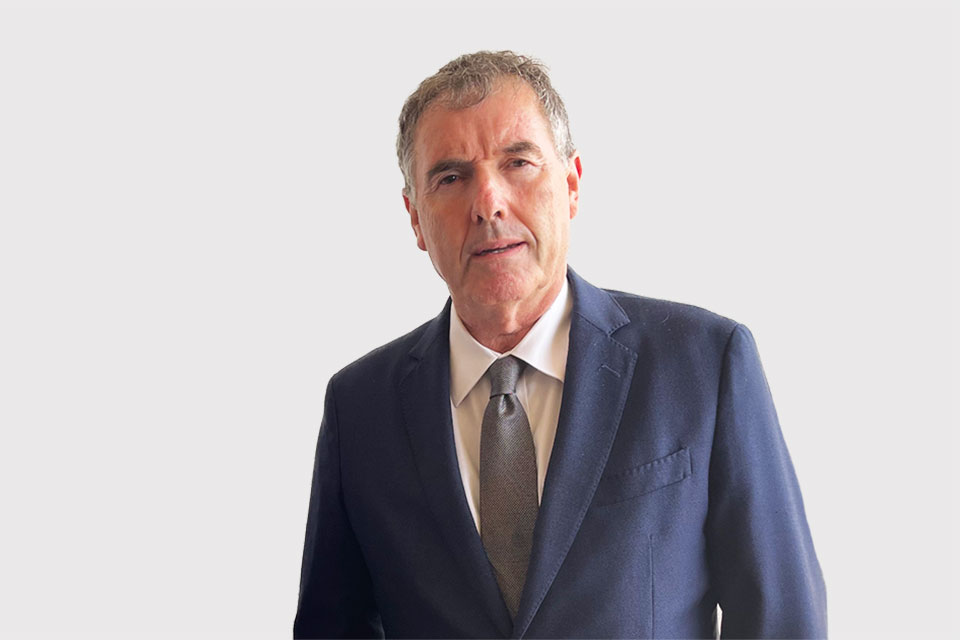 Georgetown and Tel Aviv University Emeritus Professor Yossi Shain is providing a recurring dispatch from Israel, commenting on current events.
Shain has been named a special adviser to President Liebowitz, helping to establish collaborations with Israeli universities and institutions. This initiative envisions conferences, academic meetings, lectures, residencies, and other academic collaborations during Brandeis' 75th anniversary.
Brandeis thanks Professor Shain for sharing his personal views with readers. Any opinions are strictly Professor Shain's and are neither reflective of nor constrained by Brandeis University, its faculty, staff, or administration.
Thank you Professor Shain for taking the time to speak with us today. We will check in with you periodically as Brandeis' liaison to Israel and a special adviser to President Liebowitz.
Earlier this month, Brandeis and Tel Aviv University co-hosted an event in Tel Aviv that was attended by political leaders, scholars, and many Brandeis alumni regarding "Israel-Diaspora Relations and the Future of Jewish Identity." You were in attendance and one of the keynote speakers. Tell us about this event. 
This was the first event of a new Israel initiative from Brandeis and was a massive success. Scholars from Tel Aviv University, Brandeis, and beyond came together to discuss the state of the Jewish people in light of what we call now "the emergency moment" in Israeli life.
Our conversations went beyond the issue of judicial reform, which, of course, has been front and center over the past months, to discuss the overall role that Jews in Israel and across the world must play in the ongoing Israeli identity crisis. And we discussed how we must find ways to come together amid the current rise of international conflict and antisemitism.
The discussion was very lively and can be seen on YouTube. It was also covered by The Jerusalem Post.
Tell us more about who was in attendance at this event.
It was an influential group. Israeli President Isaac Herzog provided a message; we heard from Delphine Horvilleur, a rabbi in the Liberal Jewish Movement of France, and, of course, scholars from Tel Aviv University and Brandeis.
Brandeis scholars who participated in the event included Len Saxe, Yehudah Mirsky, David Katz, and President Liebowitz. More than 150 Brandeis alumni were in attendance as well.
This is a first step in a broader effort to bring Brandeis and Israel together and think about developing a nexus with the Israeli academy on the most pressing issues of our day, certainly, those facing the Jewish world, but also others such as the future of education with artificial intelligence and the challenges of cybertechnology and the academy.  
We have a movement taking place. We will engage in research projects together and build fruitful connections between our institutions.
As we speak [on May 10], rockets are being fired at Israel. Can you provide some context for what is taking place?
Many of Israel's enemies feel that Israel is weakened right now due to all of its internal bickering, and so Islamic jihadists have seen this as a time to act. As you said, today we have had hundreds of rockets fired at Israel, many here around Tel Aviv, as tensions grow on our borders.
There is a lot that needs to be taken into account in this context. The Jewish people need to find ways to bridge their existing schisms and put an end to rivalries that threaten their security.
President Herzog, in fact, has launched a new initiative to bring the Jewish diaspora into closer conversation with Israel called "Kol Ha'am – Voice of the People: The President's Initiative for Worldwide Jewish Dialogue."
The president has said he wants to broaden the discussion on what a new social contract for the Jewish people should look like to include Jews from around the world. Brandeis has an important voice to lend to this conversation.